Get Out,
Damn Poop!
A Backed Up Colon Is Now Linked
To Bacterial Overgrowth And Parasites
New 7-Second Poop Releasing Ritual
Eliminates up to 10 pounds of Constipation And Flattens A Bloated Belly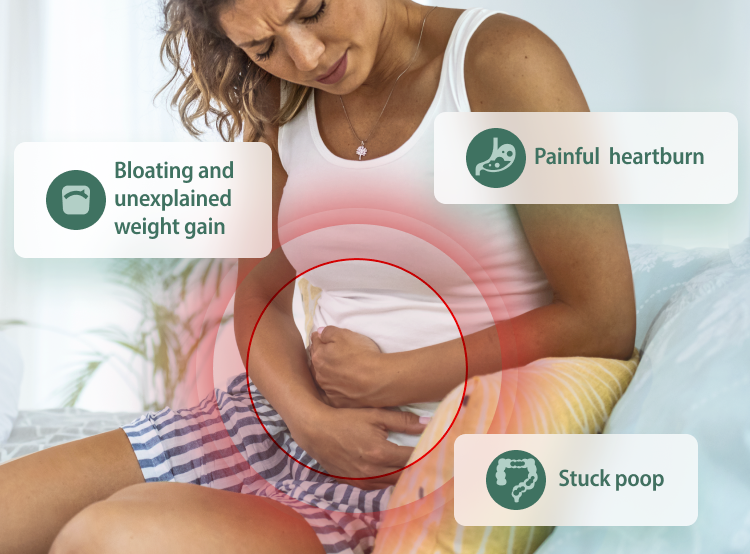 If you've been experiencing both gas and constipation, it could be due to a little known 'American parasite' and colonies of bacteria in the small intestine.
Keep reading to find out if you might be affected by this.
Dr. Gina Sam M.D. has discovered a new way to eliminate this overgrowth, clear the parasites, increase gut motility to get things moving the way they should.

Gently yet fully eliminate your bowels each morning without pain or strain

Poop out 10-15 pounds of bloat in the first month
Stay lean and trim by reducing gut inflammation and stuck poop

Eliminate painful heartburn and indigestion that comes from spicy or fatty foods
Enjoy your favorite foods without bloating and unexplained weight gain