"Get Out,
Damn Poop!"
A Backed Up Colon Is Now Linked
To Bacterial Overgrowth And Parasites...
'The Third World's Problem' is now our problem, as hostile bacteria are spread through doorknobs, handrails, elevator buttons, even by infected chefs who prepare your food!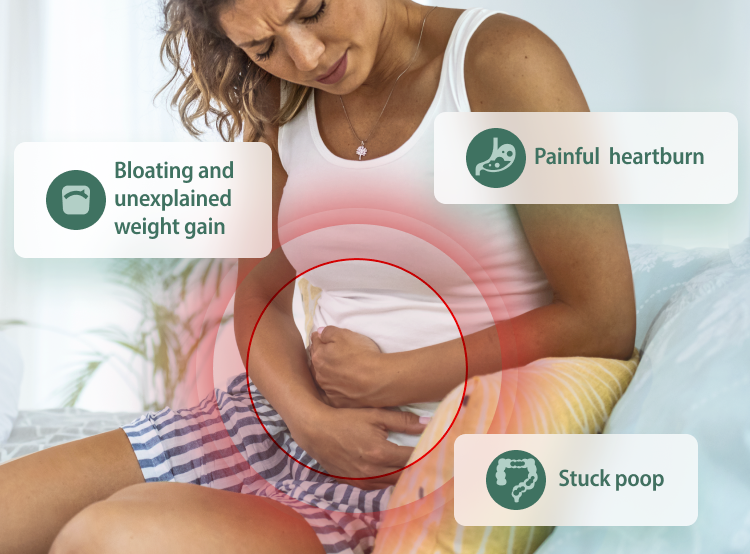 If you've been experiencing both gas and constipation, it could be due to a little known '3rd world parasite' that has found it's way into the digestive tract of many.
Uninformed Americans lack defenses against parasites, and worse yet, conventional medicine fails to even detect these hostile invaders.
Dr. Gina Sam M.D., a leading gut doctor in New York City has discovered a new way to eliminate this overgrowth, clear the parasites and increase gut motility to restore perfect poops, daily.

Gently yet fully eliminate your bowels each morning without pain or strain

Poop out 10-15 pounds of bloat in the first month
Stay lean and trim by reducing gut inflammation and stuck poop

Eliminate painful heartburn and indigestion that comes from spicy or fatty foods
Enjoy your favorite foods without bloating and unexplained weight gain