Free Easy Vanilla Ricotta Cookies Recipe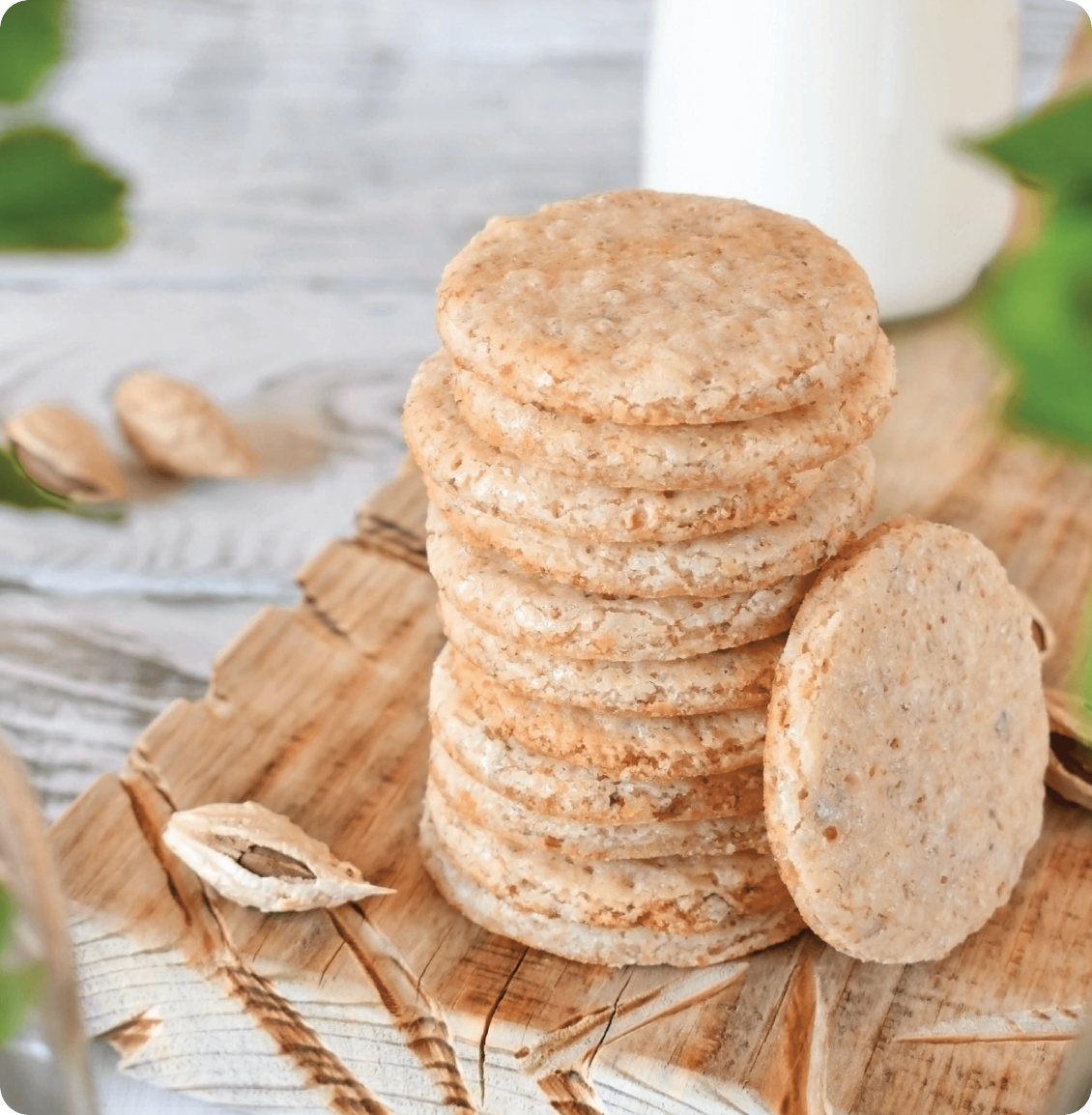 This cookie recipe highlights flavors of vanilla, almond, and cinnamon. They bake up slightly crispy and are a real treat with a cup of coffee or tea!
Ingredients:
1 cup almond flour
1/2 cup full-fat ricotta cheese
1/4 cup coconut oil, melted
1 egg
1 tsp vanilla extract
1/2 cup powdered erythritol
1/2 tsp of baking powder
1/2 tsp of baking soda
1/4 tsp cinnamon
Directions:
Preheat the oven to 350 °F and line a baking sheet with parchment paper.
In a large bowl, combine ricotta, melted oil, egg, and vanilla. Whisk to combine.
In a separate bowl, combine the almond flour, erythritol, baking powder, baking soda, and cinnamon. Whisk to combine.
Gradually add dry ingredients to the wet and whisk to combine.
Scoop batter onto the prepared baking sheet. This recipe will make about 15 cookies. You may need to work in batches.
Bake in the oven for about 12 - 15 minutes, or until edges are golden brown. Let cool on the baking sheet for about 15 minutes before transferring to a cooling rack.
Tips:
Add different flavors, by substituting another pure extract, such as orange or almond.
If looking for brand recommendations, we love Swerve brand erythritol, Simply Organic pure vanilla extract and Anthony's Organic Almond flour, and Viva Naturals coconut oil!
Prep Time: 30 minutes, plus 15 minutes cooling time
Servings: 15
Macros: Fat: 8.7g | Total Carbs: 6.8g | Fiber: 0.8g | Sugar Alcohols: 4.8g | Net Carbs: 1.2g | Protein: 2.9g | Calories: 98