Supreme Greens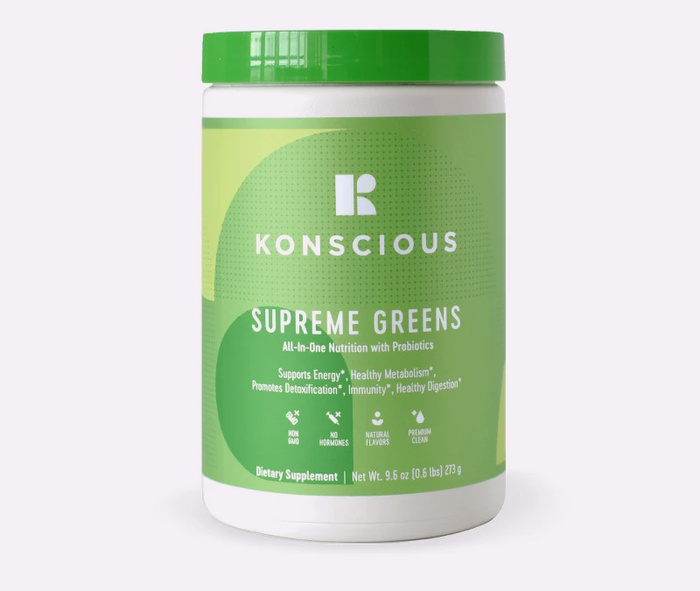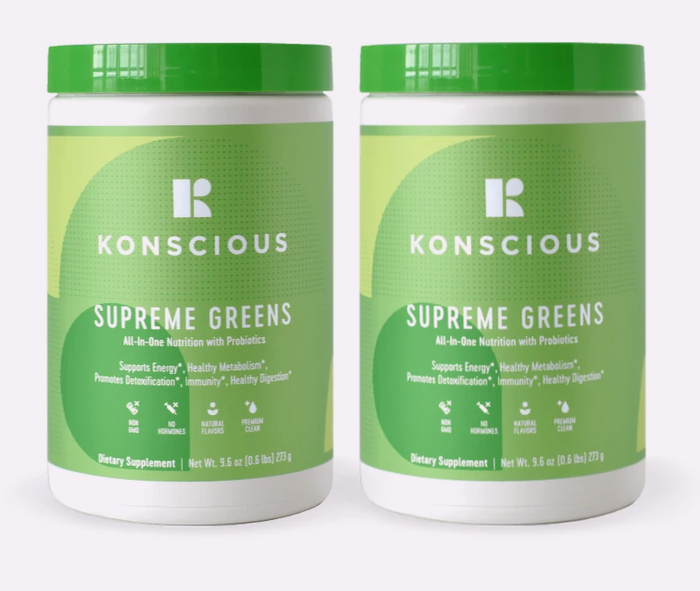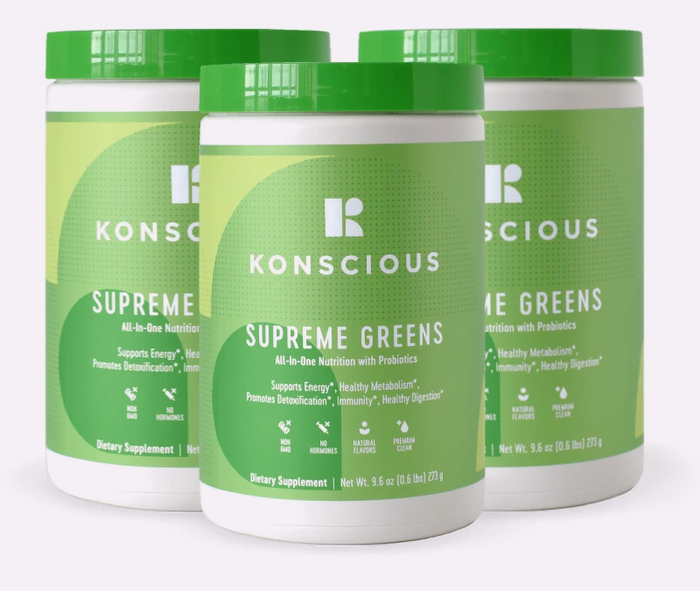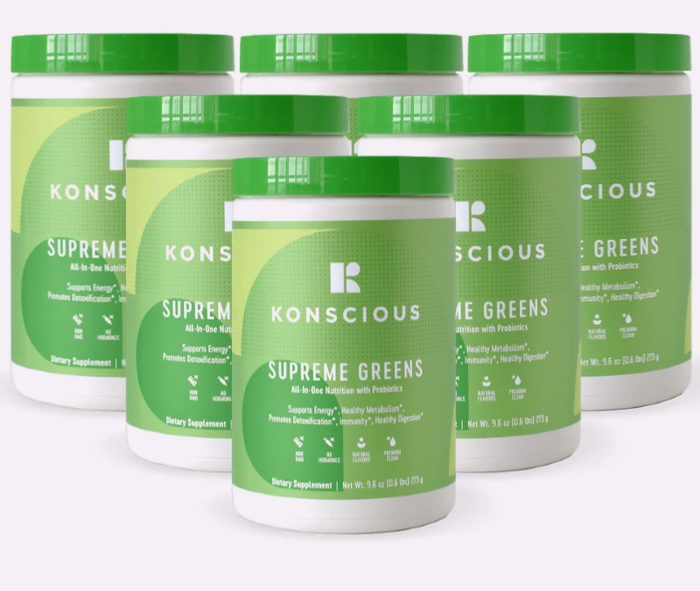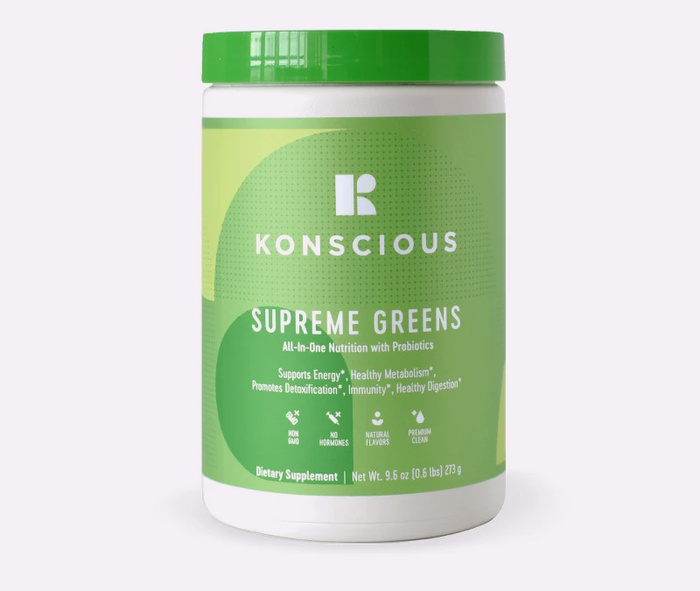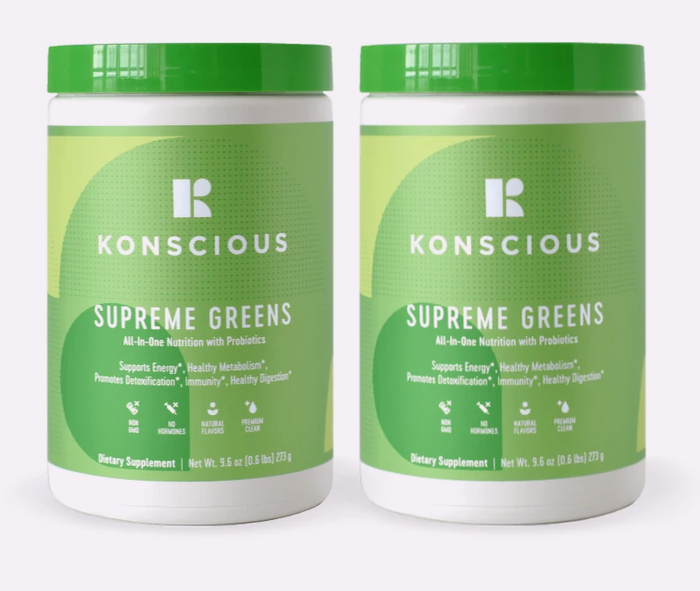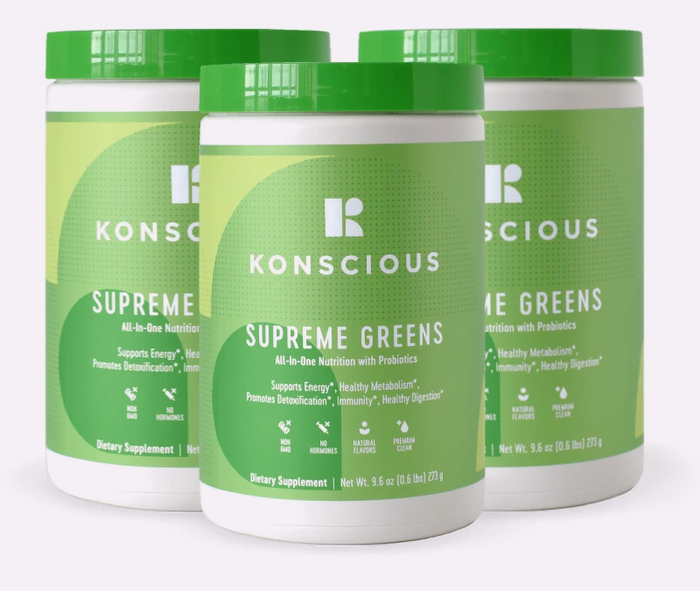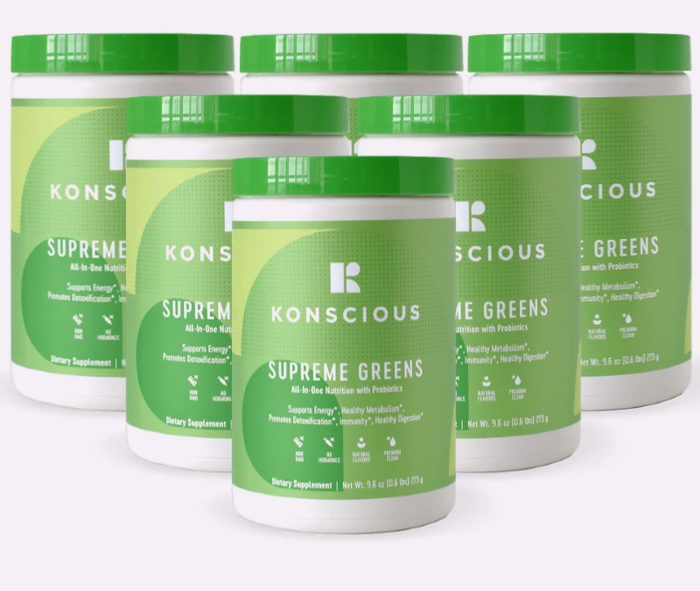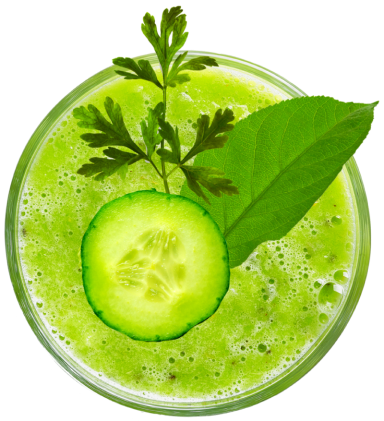 Detoxify Your Body With This All-In-One Superfood Drink
Get Your Daily Greens WITHOUT Shopping, Chopping… Or The Messy Clean-Up!
Wake up each day enjoying a glass of Supreme Greens and kick into gear your body's daily detoxification process — while giving your body key nutrients, vital for your health and longevity.
Each ingredient in Supreme Greens has been grown in fertile rich soil, making this one of the most nutritionally rich drinks on the market.
"Nourish, Restore & Reinvigorate Your Body With This Mouth-Watering "Keto Friendly" Drink… & It Takes Just 30 Seconds To Prepare…"
Read More
Read Less
What makes Supreme Greens so effective?
4 key Health Factors that help give you all your nutritional goodness, in just one tasty drink

Health Factor #1:
Nutrient-Dense Superfood
It needed to be filled with nutrient rich superfoods to help alkalize your body. In other words, help fight free-radical damage and inflammation (two big causes of chronic disease) — while supporting healthy cellular regeneration.
Health Factor #2:
Powerful Probiotic Blend
A healthy gut contributes to a strong immune system, heart health, brain health, improved mood, healthy sleep, and effective digestion — It also can help prevent chronic disease. So with all of this in mind, Supreme Greens needed a powerful probiotic blend.

Health Factor #3:
Breakdown & Extract Nutrition
It needed to help aid your body's ability to breakdown and extract each of the nutrient rich ingredients, by optimizing your body's digestive system.

Health Factor #4:
Build & Repair Immune System
It had to help build, repair and strengthen your body's immune system. Keeping you healthy 365 days a year.
Each Ingredient Meets
All 4 of the Key Health Factors
Plant based ingredients are harvested fresh from the fertile rich soil of Brazil, and then dehydrated using our proprietary drying system.
Alkaline Nutrient-Dense Superfood Complex
Probiotic Blend Complex
Inulin
Is a prebiotic that encourages a healthy intestinal environment to benefit probiotic intestinal flora.

Lactobacillus Acidophilus
Creates vitamin K as a byproduct and is also important in the digestion of dairy. If you're lactose intolerant, a lack of this bacteria could be the issue.
Lactobacillus Bulgaricus
A self regulating good bacteria that stimulates the growth of the other healthy probiotics.
Bifidobacterium Bifidum
Is a healthy bacteria found in breast milk, produces natural antibiotic substances that kill bad bacteria.
Enzyme Blend Complex
Parsley
Stimulates digestion and the kidneys, and helps eliminate toxins and kidney stones. It relieves water retention, bloating, indigestion and flatulence.
Acerola
Naturally supports your immune system, is rich in Vitamin C and aids good digestion.
Bromelain
With its inflammation-reducing properties, it can help treat inflammatory bowel disorders as well as heartburn and diarrhea.
Immunity & Digestion Complex

Astragalus Root
An ancient root with many health benefits including immune-boosting, anti-aging and anti-inflammatory effects.
Milk Thistle
Used as a natural remedy to treat a range of health conditions and is a natural liver detoxifier. Its antioxidant property also helps with skin and immune response.
Green Tea Leaf
More than just a healthy way to promote weight loss, this leaf is a powerful antioxidant which helps fight free radicals from damaging your cells.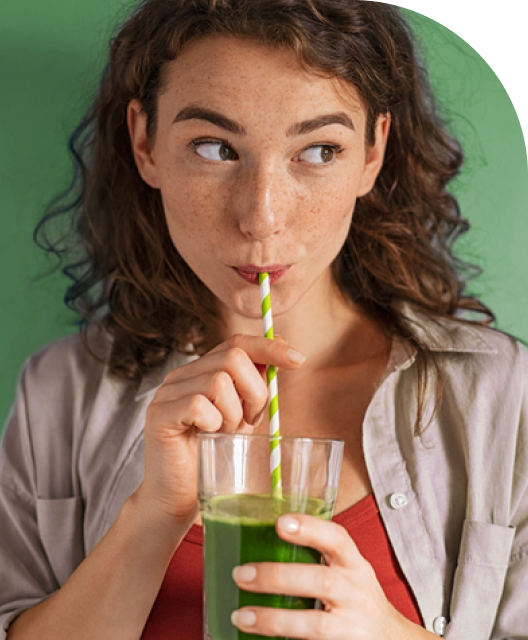 Supreme Greens tastes
AMAZING

! And that's very important

Most other greens supplements can taste bitter — or like grass clippings. Our taste specialist created something that tastes like a sweet apple pie with a hint of cinnamon. Its crisp and refreshing taste will leave you thinking "How can something jam-packed with nutrients taste like a sweet dessert?"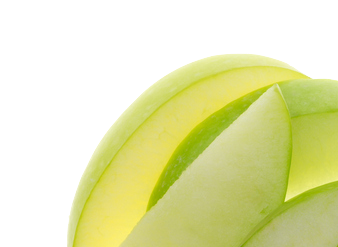 Supplement facts
Servings Size 1 Scoop ( Approximately 9.1g ) |
Servings per container: 30
Vitamin E (as Dl-Alpha Tocopheryl Acetate) 46mg
Apple Fruit Powder 1185mg
Barley Grass Powder 430mg
Alfalfa Herb Powder 430mg
Wheat Sprout Powder 300mg
Barley Seed Malt Extract 300mg
Probiotic Blend Complex 150mg
Inulin, Lactobacillus Acidophilus, Lactobacillus bulgaricus, Bifidobacterium bifidum, Bifidobacterium longum, Streptococcus thermophilus
Spinach Leaf Powder 125mg
Enzyme Blend Complex 125mg
Maltodextrin, Bromelain, Papain, Cellulase, Lipase, Protease
Stevia Leaf Extract 100mg
Acerola Fruit Powder 100mg
Parsley Leaf Powder 100mg
Immunity & Digestion Complex 320mg
Deglycyrrhizinated Licorice [DGL], Echinacea angustifolia Herb Powder, Astragalus Root Powder, Suma Root Powder, Milk Thistle Seed Extract, Ginkgo Leaf Extract, Grape Seed Extract, Green Tea Leaf Extract
Percent Daily Values are based on a 2,000 calorie diet
† Daily Value [DV] not established
Other Ingredients: Natural Flavor, Organic Cassia Bark Powder, Silicon Dioxide.
Contains: Soy, Tree Nuts (Ginkgo Nut), Wheat
More Info +
Less Info -
Frequently asked questions
What Makes Supreme Greens Different To Other Greens Products?

Supreme Greens uses fresh ingredients sourced from the fertile rich soil of Brazil. Each of these plant based foods are harvested fresh, and then dehydrated using our proprietary drying system.

We also focused on taste when creating Supreme Greens. Why? We wanted to ensure that getting all your daily nutrition would be something you look forward to each day.

Supreme Greens tastes crisp and refreshing, like a sweet apple pie with a hint of cinnamon.

Is Supreme Greens Keto?

Yes! Supreme Greens only contains 3g of net carbs. It's sweet and delicious... full of immune-boosting superfoods —  and it will help you stay in ketosis. 

How Many Bottles Of Supreme Greens Should I Order?

Supreme Greens is one of our best selling supplements. To ensure you have a supply of Supreme Greens in your home, we recommend you order the maximum amount of Supreme Greens available at the time of purchasing.

When Should I Take Supreme Greens?

For best results, we recommend taking Supreme Greens first thing in the morning on an empty stomach. 

Does Supreme Greens Come With a Guarantee?

Of course! Supreme Greens is protected by our iron-clad 30-day, 100% money back guarantee.

Even if you've reached the bottom of the tub, if you're not satisfied with your results, just contact our friendly customer support team at hello@konsciousketo.com for a full refund.