If you're wondering what are ketones, you're in the right place. Our team here at Konscious Keto has done all the research for you.
Ketone bodies, or ketones, are a byproduct of your body breaking down its central fat reserve into fuel. This process, called ketosis, occurs when carbohydrates are restricted.
For people on a ketogenic diet, the purpose of restricting carbohydrates is to force ketone production to enable your metabolism to switch from carbs to fat for fuel.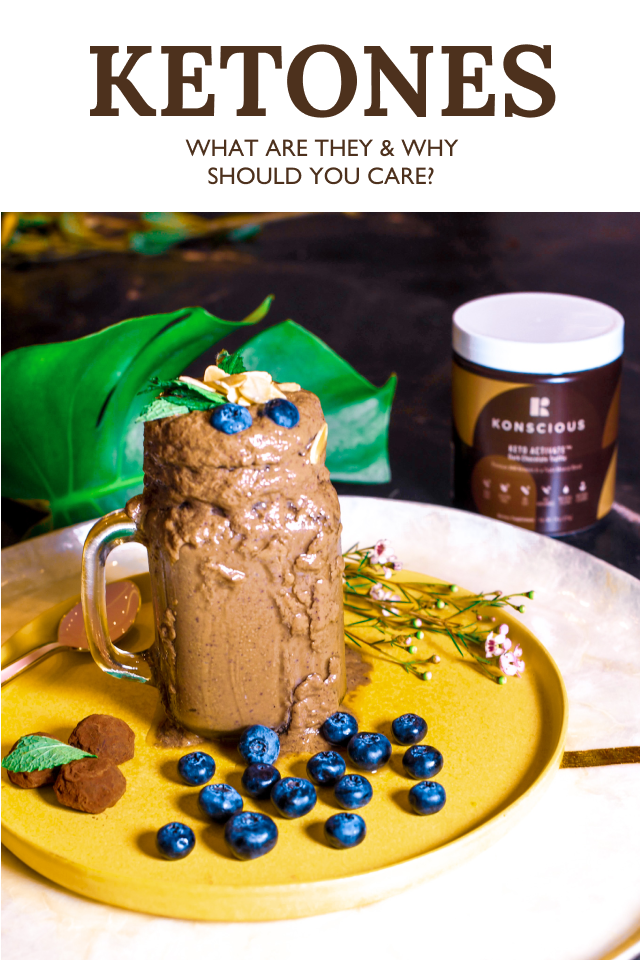 This is an interesting observation, as unlike other nutritional diets, which depend on an age-old and tiresome calorie-in-calorie-out method to achieve fat loss, being in a state of ketosis very naturally burns fat.
The act of going into ketosis means changing your metabolism, and with it, the fuel source your body thrives on.
Ketosis means pulling fat from the reserves, to make your body do all of its everyday functions.
So now, instead of eating a high-carb diet and working out at the gym, you can permanently be in a fat-burning state of ketosis.
When this happens, your body sends ketone bodies around the blood system to vital organs and tissue cells, and most importantly, the brain.
Yes, the keto diet might be touted as a weight loss miracle, but for many people, just the brain-boosting abilities - the cognitive response of eating a high-fat diet is life-changing. More on this in a moment.