Free Avocado Keto Chocolate Pudding Recipe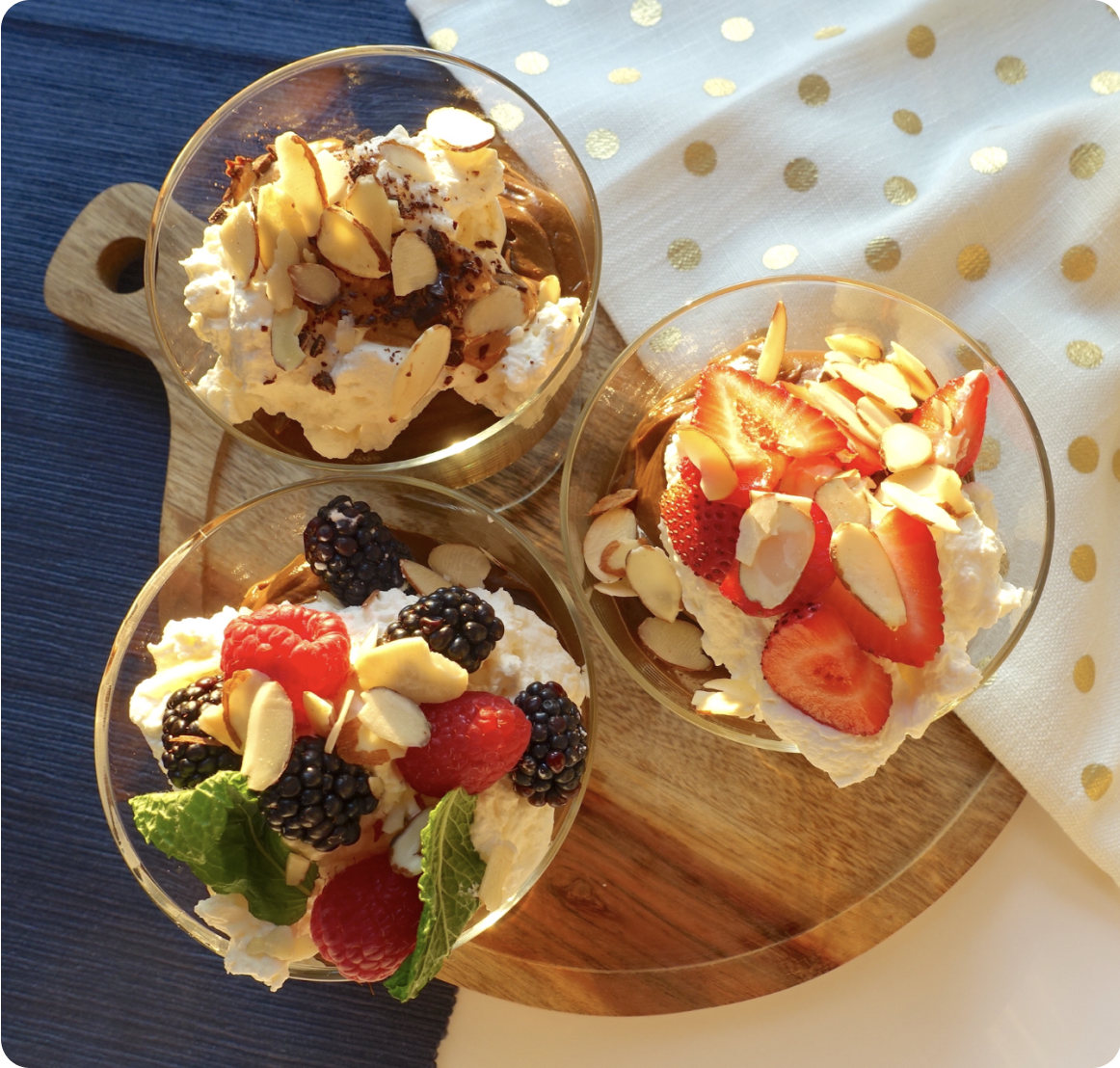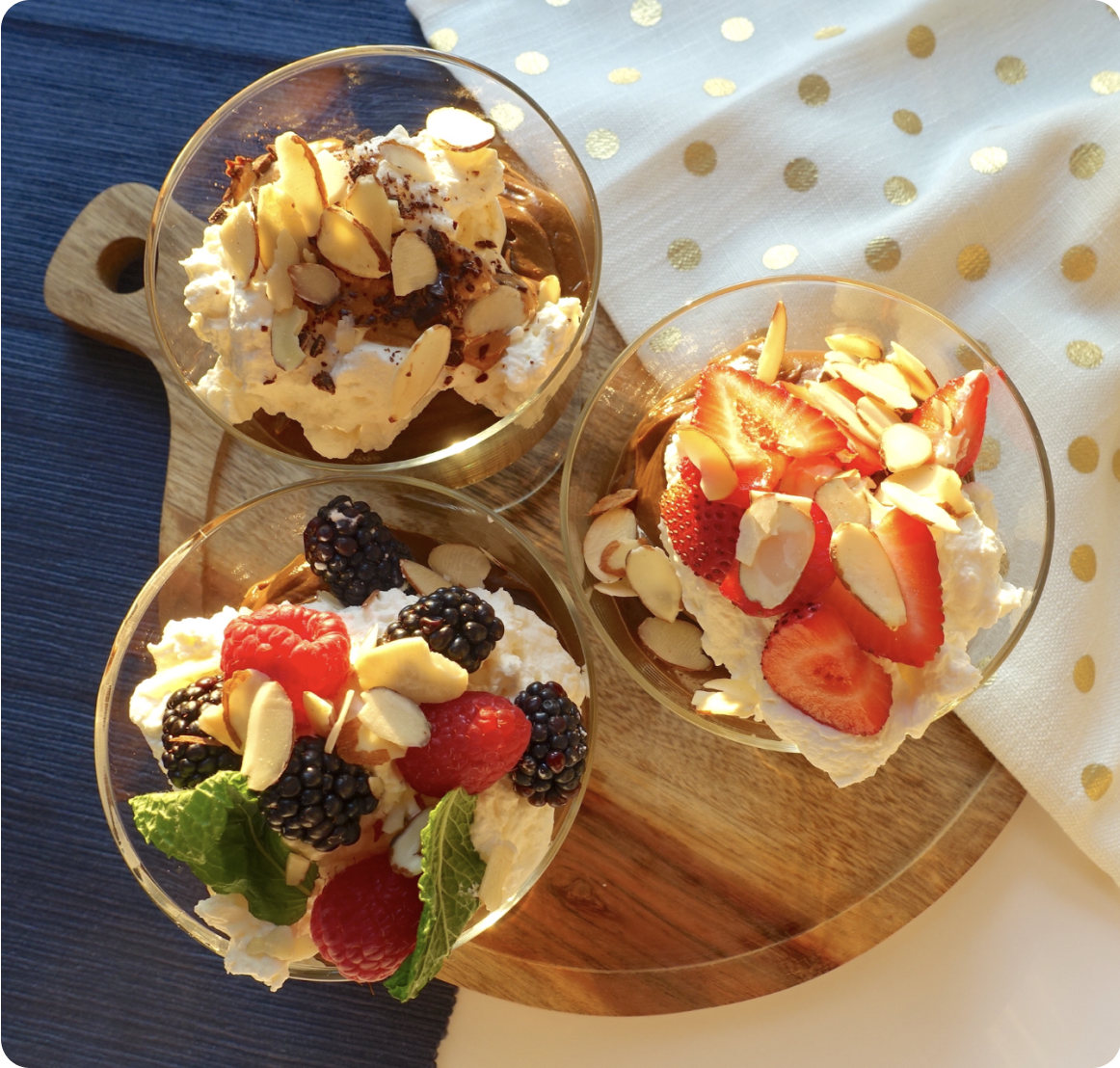 Those who are not familiar with this pudding must be warned: it is exceptionally tasty! It will blow your mind that it's made from delicious and healthy avocados!⁣
Your avocados should be "just ripe" for the finest pudding. You don't want them to be overripe and mushy. Alternatively, if they are too stiff, they will not feel smooth like pudding.⁣
Cocoa powder and baker's chocolate are the secret to this recipe. There are many recipes that only call for one or the other, yet this recipe combines them both for a perfect balance of chocolate flavor.⁣
If you are planning on making this recipe, we strongly suggest using a food processor. Alternatively, you can use a blender or a hand mixer. Food processors, however, create the smoothest texture.⁣
For optimal results, place this pudding in the refrigerator for about an hour before serving. You will get a better texture and taste this way.⁣
And there are so many ways you can embellish it, whether you want to keep it simple or get fancy!⁣
Adding keto whipped cream to chocolate avocado pudding makes it even better. Plus, a dessert like this, topped with nuts, and berries, would be a stunning addition to any dinner party.
Ingredients:
For the Chocolate Avocado Pudding:
4 ripe avocados

¼ cup almond or coconut milk

5 tbsp unsweetened cacao or cocoa powder

2 tsp vanilla extract

¼ tsp of salt

3 oz dark chocolate or bittersweet chocolate

½ cup - 1 cup powdered erythritol
Directions:
Remove avocado flesh from the skin and place it in a food processor.

Add the almond or coconut milk, cocoa powder, vanilla, and salt.

Process until well combined.

Melt the 3 ounces dark chocolate in a microwave for 30 seconds, or until completely melted. Mix erythritol into melted chocolate. Add this to the avocado mixture in the food processor.

Process until smooth. Remove the top of the food processor, scrape sides of the bowl.

Taste pudding and adjust erythritol and almond/coconut milk for desired sweetness and consistency. Blend one last time until smooth.

Spoon into bowls and chill in a refrigerator for at least an hour.

Optional: top with Keto whip cream, berries, nuts, or nut butter.
Ingredients:
For the Keto Whipped Cream:
1-pint heavy whipping cream

¼ to ½ cup of powdered erythritol, to taste

1 tsp vanilla extract
Directions:
Add the ingredients to a large, deep bowl. Using a hand mixer or stand mixer, mix ingredients on medium high-high speed until it thickens to a whipped cream consistency.

Increase speed of mixer as the mixture thickens, as not to splatter cream.

Taste and adjust sweetener to your liking.

Optional: Add a scoop of nut butter or cocoa powder for flavored whipped cream!
Prep Time: 1 hour & 25 minutes, plus 1 hour chill time
Servings: 5
Macros: Fat: 26.4g | Total Carbs: 31.8g | Fiber: 13g | Sugar Alcohols: 14.4g | Net Carbs: 4.4g | Protein: 5.6g | Calories: 314
We cannot wait to hear what you think about this deliciously rich and smooth keto chocolate pudding. It's a fan fave for sure!
Did you also know we can help create an awesome custom keto recipe plan for you to make more delicious recipes like this at home?
Take our free quiz now and see what it's like to have a virtual keto chef on your support team!