Free Perfectly Crispy Keto Fried
Chicken Recipe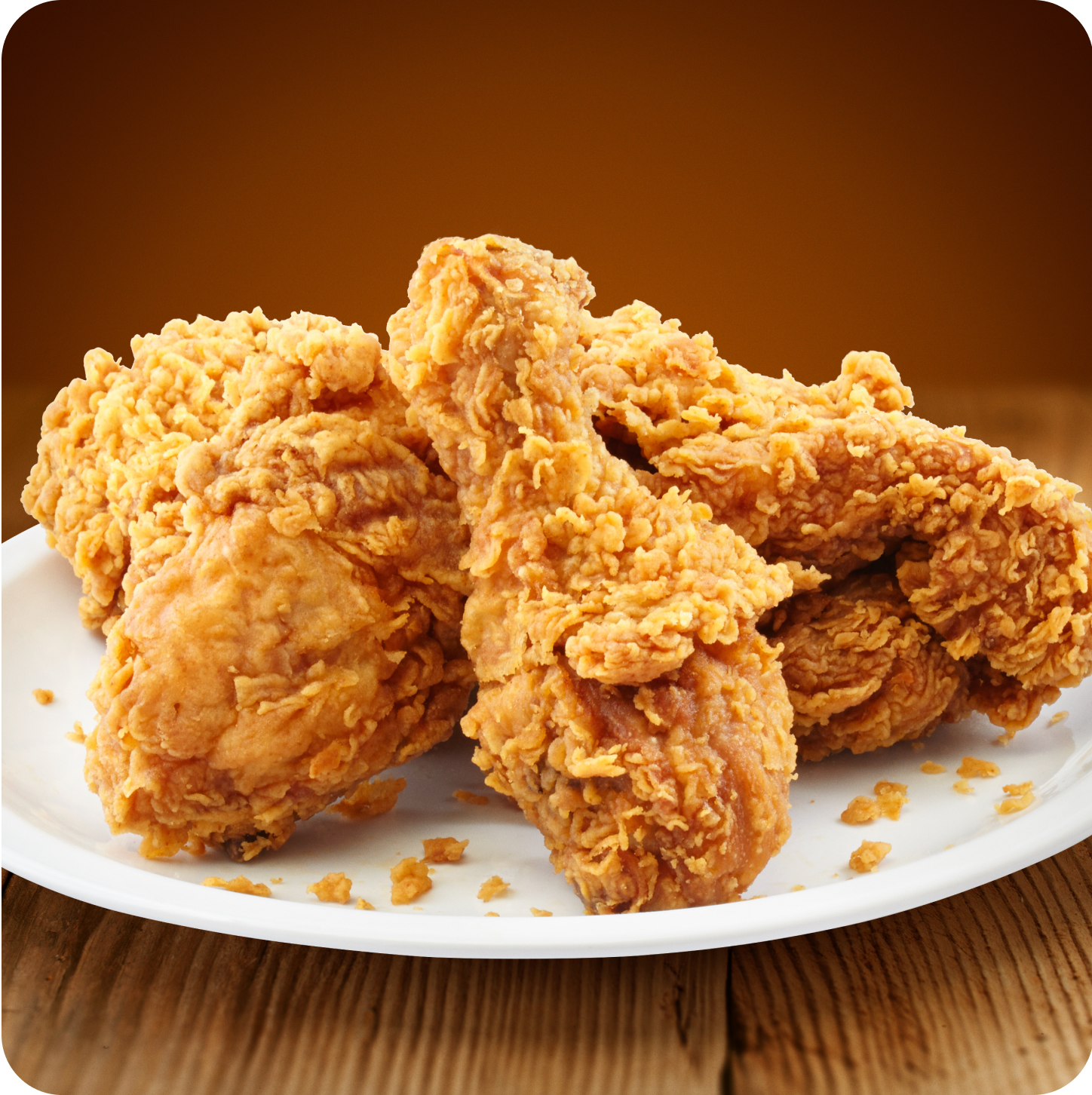 What makes this recipe so fantastic is the use of crushed pork rinds as the breading.
You won't believe how close they are to traditional fried chicken.
Feel free to add your favorite keto-friendly spices to make this recipe extra special.
Ingredients:
8 chicken drumsticks
1/4 cup coconut flour
1/2 tsp salt
1/4 tsp black pepper
2 large eggs
1 cup crushed pork rinds
1 tsp smoked paprika
1/2 tsp garlic powder
1/4 tsp dried thyme
Directions:
You will need three bowls to prepare a 'breading' station. In the first bowl, mix coconut flour, salt, and pepper.
Beat the eggs in the second bowl.
In the third bowl, combine the pork rinds and seasoning.
Bread the chicken by dipping in flour mixture, then eggs, and lastly, dredge in the pork rind mixture.
Preheat your air fryer to 400°F. Place the drumsticks in a single layer in the greased air fryer basket.
Cook chicken in an air fryer for about 20 minutes or until fully cooked.
Serving Suggestions:
Salad greens, cauliflower mash, or steamed broccoli
Tips:
No worries if you don't have an air fryer. Place a greased cookie rack inside a baking tray, and arrange chicken on top. Bake in a 400°F oven for about 25 minutes on each side until nice and crispy.
Dip in your favorite low-carb ranch dressing or dip!
Macros:
Fat: 20.4g | Total Carbs: 2.4g | Fiber: 1.3g | Sugar Alcohols: 0g | Net Carbs: 1.1g | Protein: 40.5g | Calories: 362
Let me know how it goes.
And if you'd love a tasty treat afterward or to tide you over till your crispy chicken is done...
Try my favorite keto shake, Strawberry Cheesecake.
Additional Keto-Friendly Recipes & Resources