Free Irresistible Chocolate Peanut Butter Keto Shake Recipe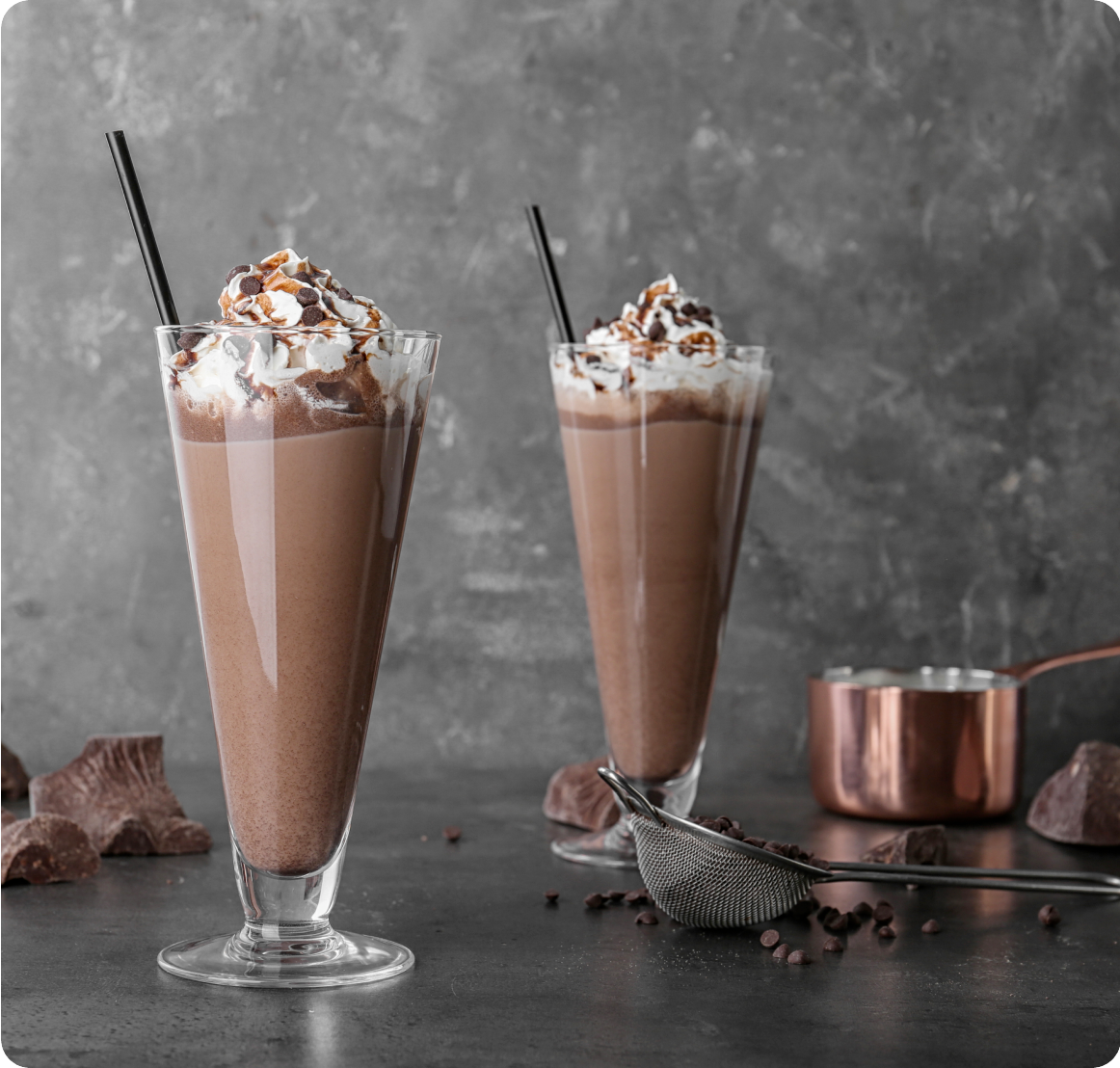 Rich chocolate and creamy peanut butter have come together in this decadent keto milkshake.
It's so creamy and delicious, each sip will leave your taste buds wanting more.
And for added energy, add a scoop of Keto Activate or our Creamy Chocolate Keto Shake.
Here's the recipe.
Ingredients:
1 ½ cups of ice
1 cup unsweetened almond milk, vanilla or plain
1 tbsp unsweetened peanut butter
1 tbsp unsweetened cocoa powder or 1 scoop of Creamy Chocolate Keto Shake
2 tbsp heavy cream
½ tsp pure vanilla extract
1 ½ tsp monk fruit sweetener (or another keto sweetener, to taste)
Optional add-ins: 1 scoop Chocolate Truffle Keto Activate, MCT oil or powder, collagen powder
Directions:
Add all of the ingredients to a blender or Nutribullet and puree until smooth and creamy.
Pour into a glass and enjoy!
Tips:
You can use any keto-friendly nut butter you like in place of peanut butter.
If desired, top with keto whipped cream!
Prep Time: 5 minutes
Servings: 1
Macros: Fat: 23.1g | Total Carbs: 15g | Fiber: 4.1g | Sugar Alcohols: 6g | Net Carbs: 4.9g | Protein: 7.2g | Calories: 251
I hope you enjoy this anytime you need a keto-friendly sweet treat or meal replacement.
Please let me know how it goes when you make shake for the first time.
And whether you make this shake or not...
You can try our Creamy Chocolate Keto Shake and Dark Chocolate Truffle Keto Activate.
Whether you need a chocolate fix sometimes (like me)...
Or just want a keto-friendly snack that will help you burn more fat and stay in ketosis...
This shake hits the spot.
And you have 30 days to try it out.
If you don't love it for any reason, just send it back within 30 days...
And we'll buy it back.