Free Cheese Muffins Recipe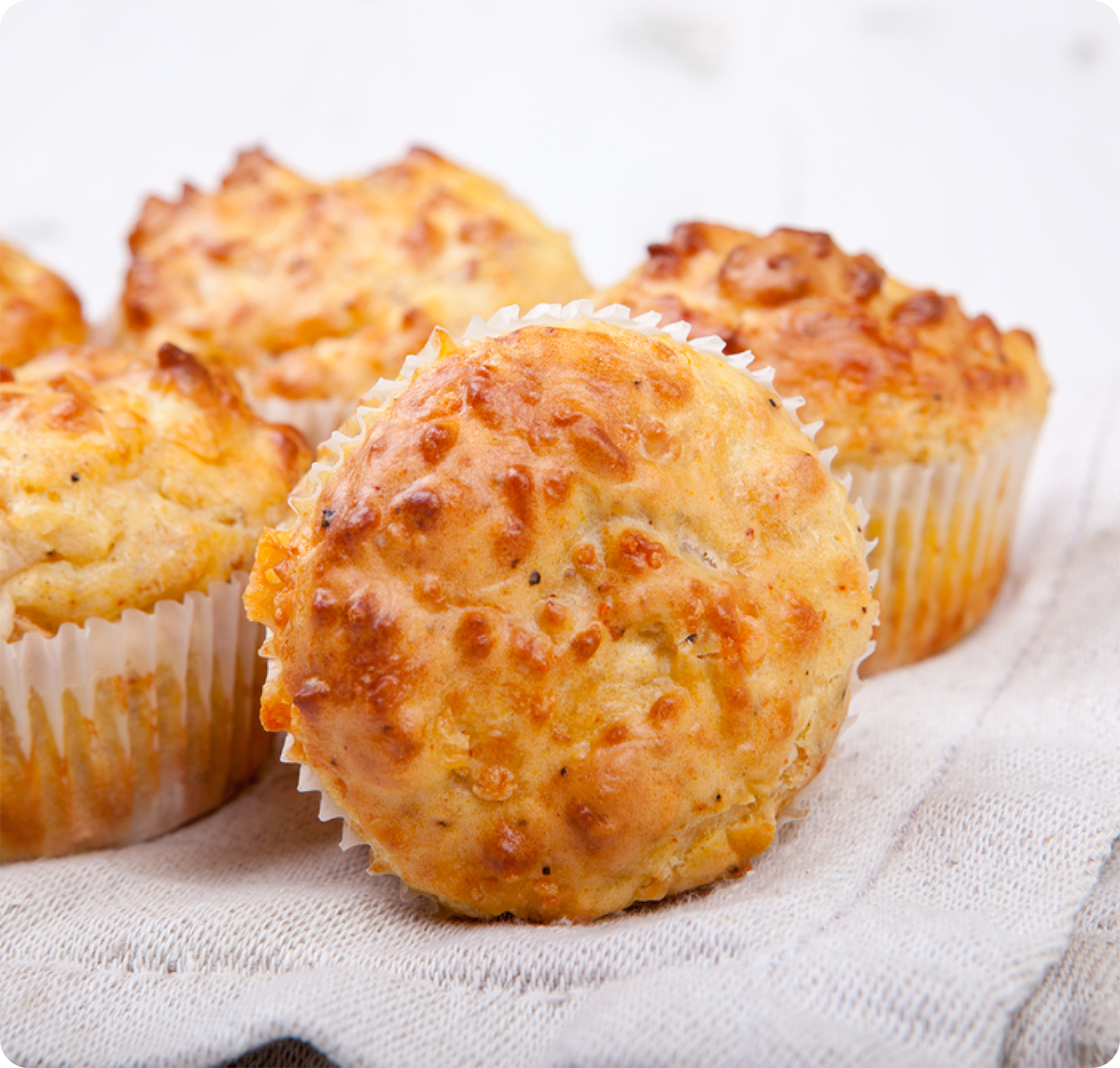 These Cheese Muffins are an amazing yet simple keto breakfast option. Bonus – they take only 5 minutes to prepare.
Ingredients:
1 cup almond flour
2 tsp baking powder
3 tbsp butter, melted
2 eggs – 1/4 cup sour cream
1/2 cup cheddar cheese, shredded
Directions:
Preheat oven to 400ºF and place six liners in a muffin tin.
In a medium-sized bowl, combine almond flour and baking powder.
In a separate bowl, whisk together eggs, sour cream, and butter. Add to dry mixture and stir. Fold in cheese.
Scoop the dough using a spoon or a cookie scoop into the muffin tins. Bake for 10-14 minutes.
Tips:
Heat for 15-30 seconds in the microwave or a few minutes in the oven after refrigeration.
You can use other types of cheese, such as mozzarella or pepper jack.
If looking for brand recommendations, we love Anthony's Organic Almond flour!
Cook Time: 20 minutes
Servings: 6
Macros: Fat: 22g | Protein: 8.5g | Net Carbs: 3.5g | Fiber: 2g | Sugar Alcohols: 0g | Calories: 241