Free Blueberry Acai Smoothie Recipe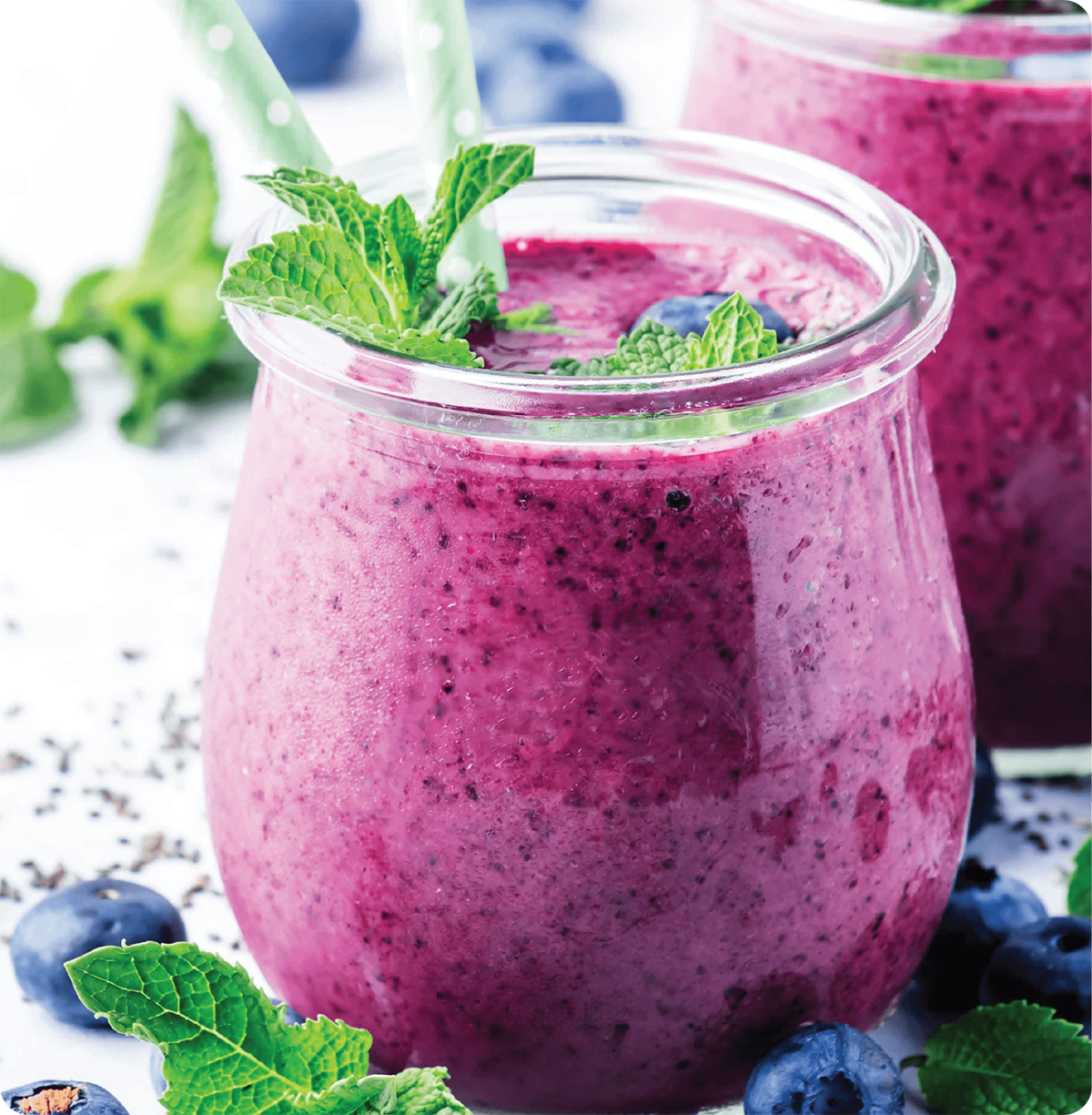 This delicious fruit smoothie is full of nutrient powerhouse ingredients, like acai and blueberries. Acai berries are known as a "superfruit" for their high antioxidant content. Acai berries are processed into a pulp. You can find frozen single-serve packets in the frozen section of some grocery stores. If you can not find acai, feel free to substitute some raspberries or blackberries in this recipe.
Ingredients:
1 frozen acai packet, thawed
1/2 cup ice, or more to taste
3/4 cup unsweetened almond milk (substitute unsweetened coconut, macadamia nut, or hemp milk)
1/4 cup blueberries
2 tsp coconut oil or MCT oil
1 tsp chia seeds
5-10 drops liquid stevia (or another keto sweetener, to taste)
1/2 tsp pure vanilla extract
Optional, for garnish: fresh mint leaves, blueberries
Directions:
Thaw the acai packet by submerging it in a bowl of warm water. Let it sit a few minutes until you can easily break it up.
Add the acai and remaining ingredients to a high-powered blender and blend until smooth.
Pour into a glass and garnish with fresh mint and a few blueberries, if desired. Enjoy!
Tips:
If you're not averse to nuts, feel free to add a tbsp of almond butter or another keto-friendly nut butter to this smoothie.
Feel free to adjust the MCT or coconut oil to your tolerance level. If you're just starting out, start with just a teaspoon or two.
Can't find acai? Try subbing about 1/3 cup raspberries or blackberries instead.
Prep Time: 5 minutes
Servings: 1
Macros: Fat: 17g | Total Carbs: 13g | Fiber: 6g | Sugar Alcohols: 0g | Net Carbs: 7g | Protein: 3g | Calories: 220