Free Blueberry and Almond Butter Smoothie Recipe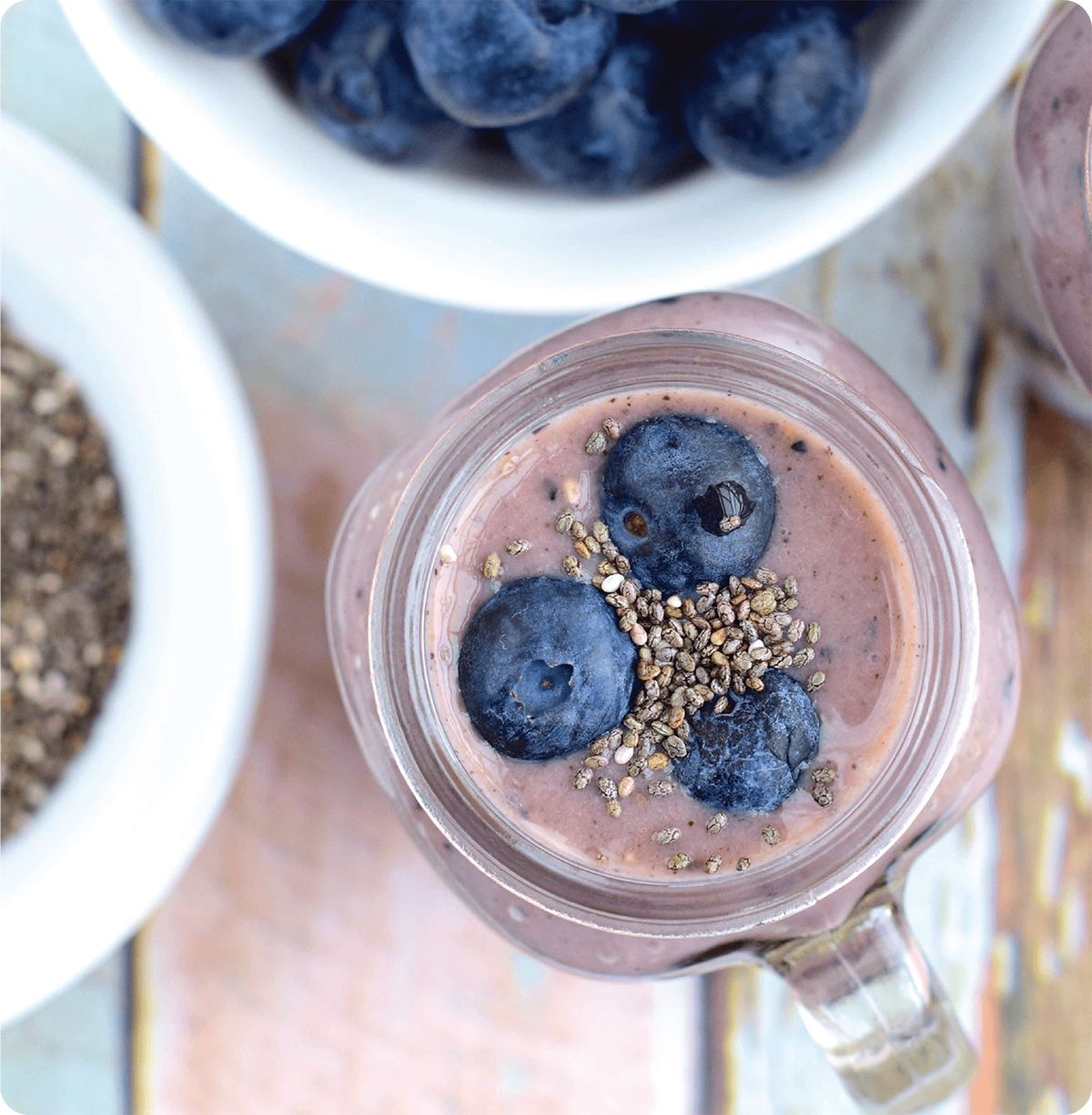 This refreshing smoothie combines sweet blueberries with creamy almond butter, almond milk, and chia seeds for a delicious treat! Chia seeds are a great addition to any smoothie, as they provide healthy fats and lots of fiber. Fiber is important for healthy digestion.
Ingredients:
1/4 cup blueberries
3/4 cup unsweetened almond milk (substitute unsweetened coconut or hemp milk)
1 tbsp almond butter
1/4 tsp pure vanilla extract
5 drops liquid stevia, or to taste
1/2 cup ice
1 tbsp chia seeds, plus more for topping
Directions:
Combine all ingredients in a high-powered blender and blend until smooth.
Pour into a glass, top with additional chia seeds (if desired), and enjoy!
Tip:
Feel free to substitute raspberries, strawberries, or blackberries. You can use 1/3 cup in place of the blueberries.
Prep Time: 5 minutes
Servings: 1
Macros: Fat: 14g | Total Carbs: 13g | Fiber: 6.5g | Sugar Alcohols: 0g | Net Carbs: 6.5g | Protein: 6g | Calories: 189