Free Butter Believe It's Keto Pizza Recipe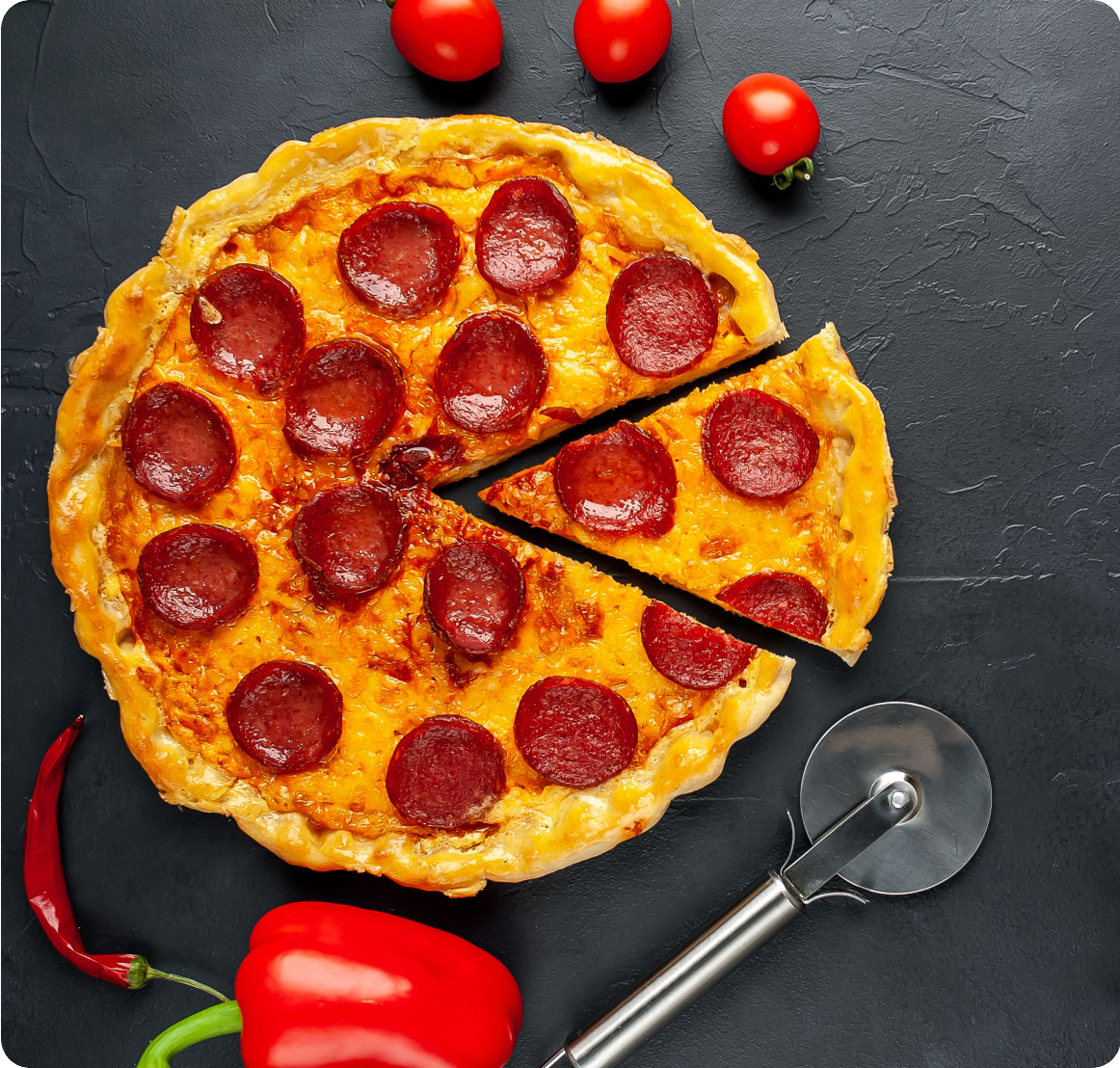 When you're in need of some Italian comfort food, nothing works quite as well as pizza.
What I love about it is that it's all about making use of your hands – from the moment you begin mixing and kneading the dough to the moment you spread your favorite meat, veggies, and cheese, to the moment you lift a freshly baked slice and bite into it.
Now if you're anything like I used to be, you're thinking "bake pizza at home? How time-consuming!" But I insist you give it a try.
It's just the most therapeutic culinary experience – kneading can be really relaxing and enjoyable. And then you get to play around with a variety of toppings and see which combos you love most. 
Whatever you choose, a delicious dream pizza must have lots of cheese...
This Butter Believe It's Keto Pizza is a crusty, cheesy, chewy, indulgence – it's loaded with layers of golden melty mozzarella and cream cheese on a delicious four-ingredient crust. And topped with your favorite meats and veggies, or just either – this pizza can be themed meat-lovers or a veggie garden, or both. 
My recommended list of keto-friendly toppings includes mushrooms, olives, onions, baby spinach, asparagus, zucchini, bell pepper, and avocado.
Ingredients:
For the Crust:
1 ½ cups shredded mozzarella cheese
2 oz cream cheese, cubed
¾ cup almond flour
1 large egg
For the Toppings:
1 ½ cups shredded mozzarella cheese
⅓ - ½ cup low-carb pizza sauce
optional: pepperoni, sausage, veggies, or any toppings you like
Directions:
Preheat your oven to 425°F and line a baking sheet or pizza pan with parchment paper.
Put the mozzarella and cream cheese in a microwave-safe bowl. Microwave for 1 minute, stir and then microwave for another 30 - 60 seconds, or until melted, and stir until smooth.
Stir egg and almond flour together. Mix egg and flour mixture into cheese mixture. Knead the dough with wet hands until thoroughly combined and resembles flour dough.
Wet hands and spread "dough" onto parchment paper. Poke rows of holes with a fork to avoid bubbles.
Bake in the preheated oven for 8-10 minutes. Check the crust and poke any holes if there are bubbles. Spread a layer of sauce onto the crust. Top with cheese and desired toppings.
Return to the oven to cook for another 10 -12 minutes or until slightly golden.
Let cool for a few minutes before slicing and serving.
Tip:
Serve with a big salad for added nutrition.
Prep Time: 20 minutes
Cook Time: 20 minutes
Servings: 6
Macros: Fat: 25.8g | Total Carbs: 4.8g | Fiber: 1.7g | Sugar Alcohol: 0g | Net Carbs: 3.1g | Protein: 17.2g | Calories: 315