Free Carrot Cake Cupcakes Recipe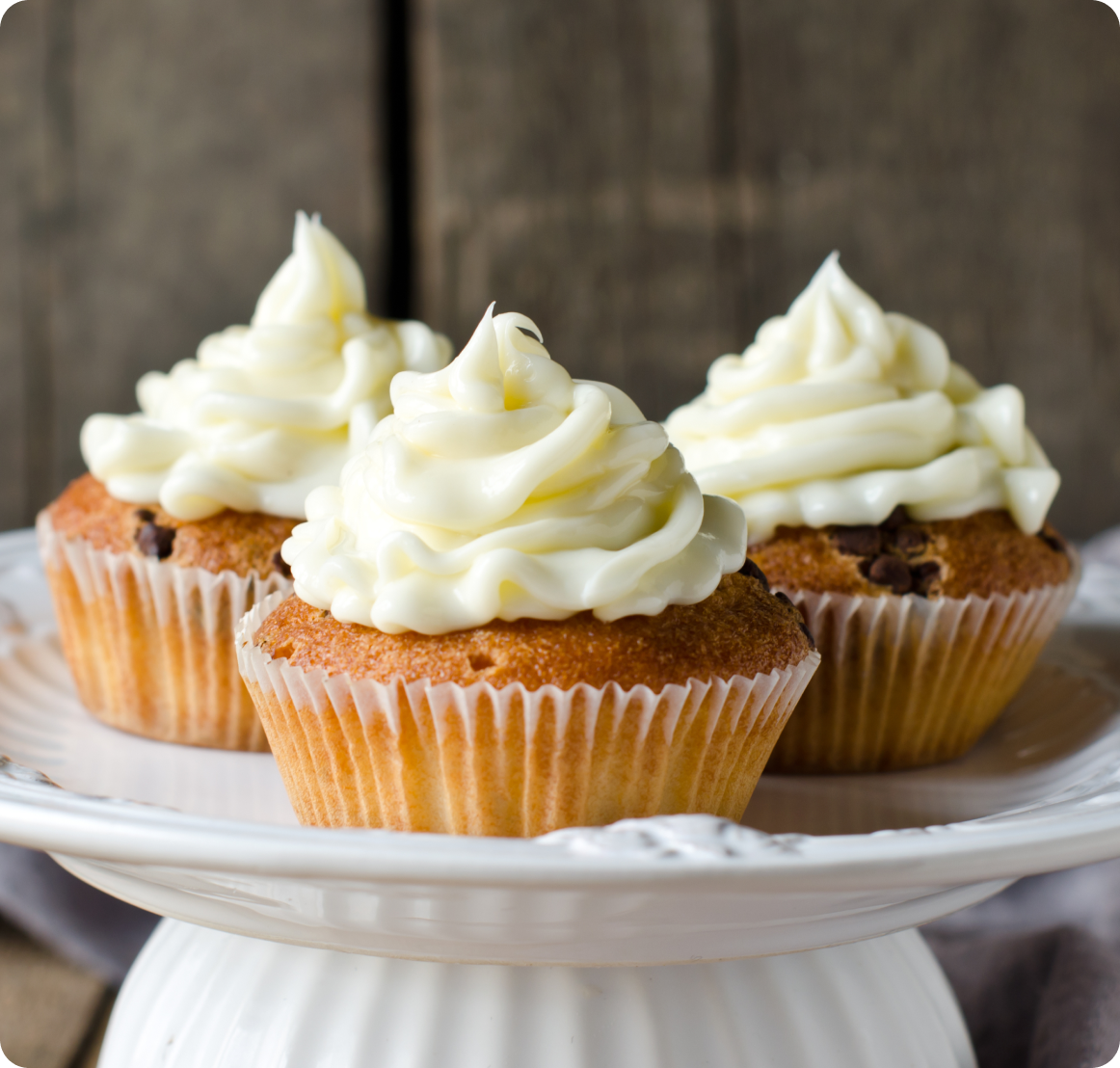 These Carrot Cake Cupcakes are the perfect sweet treat! We've replaced sugar with erythritol, which won't raise insulin, so you can have your cake and eat it too! Feel free to pair a cupcake with a cup of coffee or tea for the ultimate snack break!
Ingredients:
For the Cupcakes:
1 1/3 cups almond flour
1/2 tsp baking powder
1/8 tsp salt
1/4 cup powdered erythritol
1/2 tsp cinnamon
1/4 tsp ground ginger
1/8 tsp nutmeg
2 eggs, beaten
1/2 cup shredded carrots
1/3 cup sour cream
1 tsp pure vanilla extract
For the Frosting:
4 oz cream cheese, softened
4 tbsp butter, softened
1/2 tsp pure vanilla extract
1/2 cup powdered erythritol
Directions:
Preheat your oven to 375°F and line a cupcake pan with 6 liners, sprayed with nonstick cooking spray.
In a large bowl, whisk together the almond flour, baking powder, salt, erythritol, ginger, cinnamon, and nutmeg.
Add the eggs, carrots, sour cream, and vanilla. Mix until well combined.
Evenly distribute the batter into the 6 muffin cups.
Bake for 18-22 minutes or until a toothpick inserted comes out clean.
When the cupcakes are done baking, cool completely on a wire rack before frosting.
To make the frosting, beat the cream cheese, butter, and vanilla with an electric mixer. Beat in the erythritol, in two parts, until smooth. Transfer to a piping bag or spread with the knife.
Tips:
Sprinkle some crushed walnuts on top of the frosting, if you like.
Add in some sugar-free chocolate chips, for a flavor twist!
Cook Time: 40 min
Servings: 6
Macros: Fat: 31.2g | Protein: 9.2g | Net Carbs: 4.2g | Fiber: 3.1g | Sugar Alcohols: 18g | Calories: 346