Free Cheddar Broccoli
Bites Recipe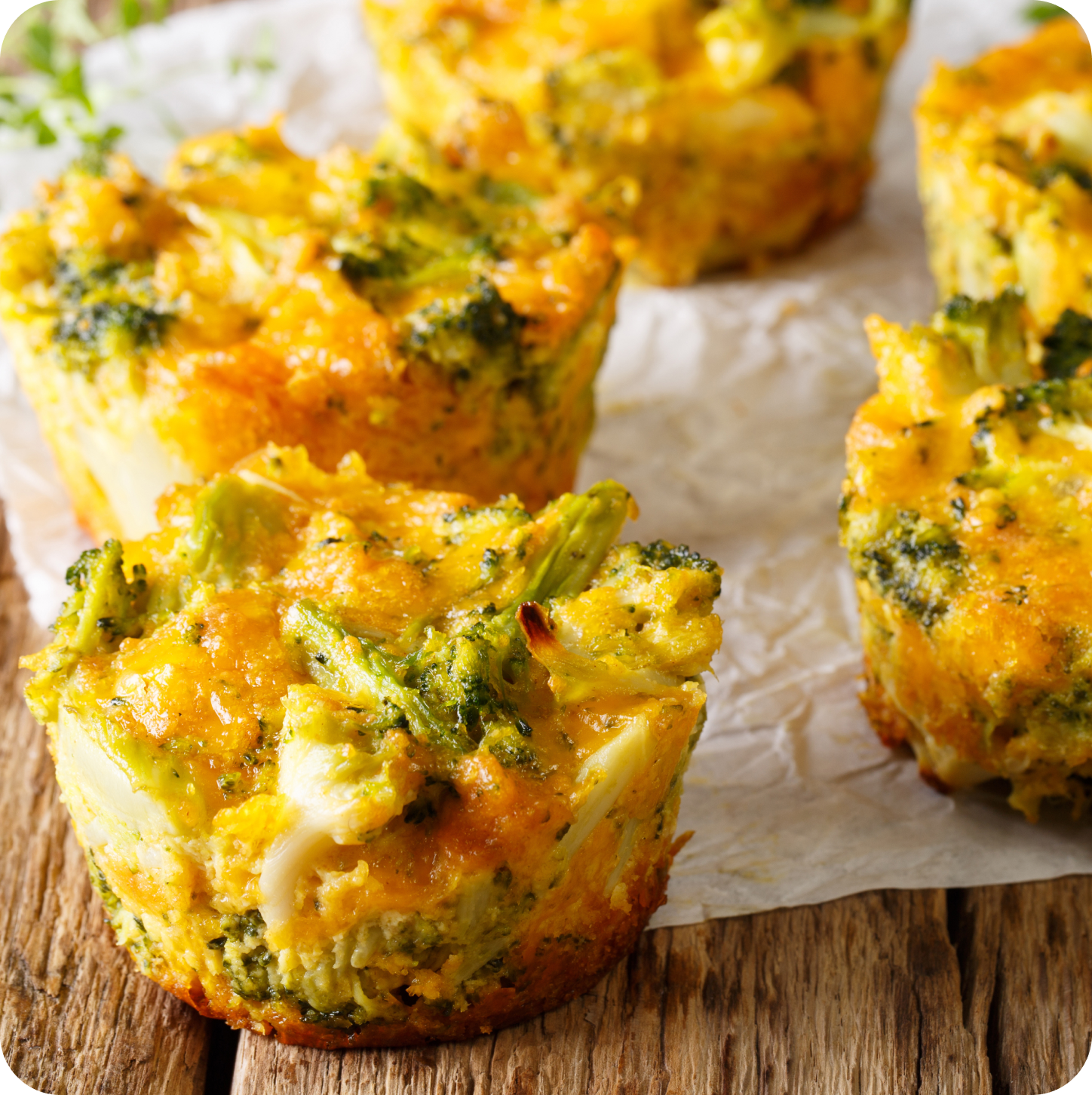 These delicious Cheddar Broccoli Bites are a fantastic low carb snack. They are packed with cheesy flavor and are a great alternative to tater tots and french fries. Dip these in low carb Ranch dressing or sugar-free ketchup for added flavor.
Ingredients:
1 1/2 cups broccoli florets
1 egg, beaten
2 tbsp mayo
3/4 cup cheddar cheese, shredded
1/4 cup parmesan cheese
1/4 tsp garlic powder
salt and pepper, to taste
1 tbsp coconut flour
1/2 tsp baking powder
Optional, for dipping:
Ranch dressing, sugar-free ketchup
Directions:
Steam or boil the broccoli for a few minutes until softened. Chop the broccoli into small pieces.
In a medium bowl, add the egg, mayo, cheddar, parmesan, garlic powder, salt and pepper. Mix to combine.
Fold in the coconut flour, baking powder, and broccoli. Set the bowl in the refrigerator for 10 minutes to allow the coconut flour to absorb some of the moisture.
Meanwhile, preheat your oven to 400°F and spray a mini muffin pan with nonstick cooking spray.
Fill the muffin pan with the mixture, you should get about 12 mini muffins.
Bake for 10-15 minutes or until golden.
Serve with Ranch dressing or sugar-free ketchup for dipping, if desired.
Tips:
Try other types of cheese, such as Pepper Jack or Mozzarella.
You can substitute cauliflower for broccoli in this recipe.
Cook Time: 30 min
Servings: 12
Macros: Fat: 5.3g | Protein: 3.3g | Net Carbs: 0.9g | Fiber: 0.6g | Sugar Alcohols: 0g | Calories: 66