Free Cheesy Brussel Sprouts Casserole Recipe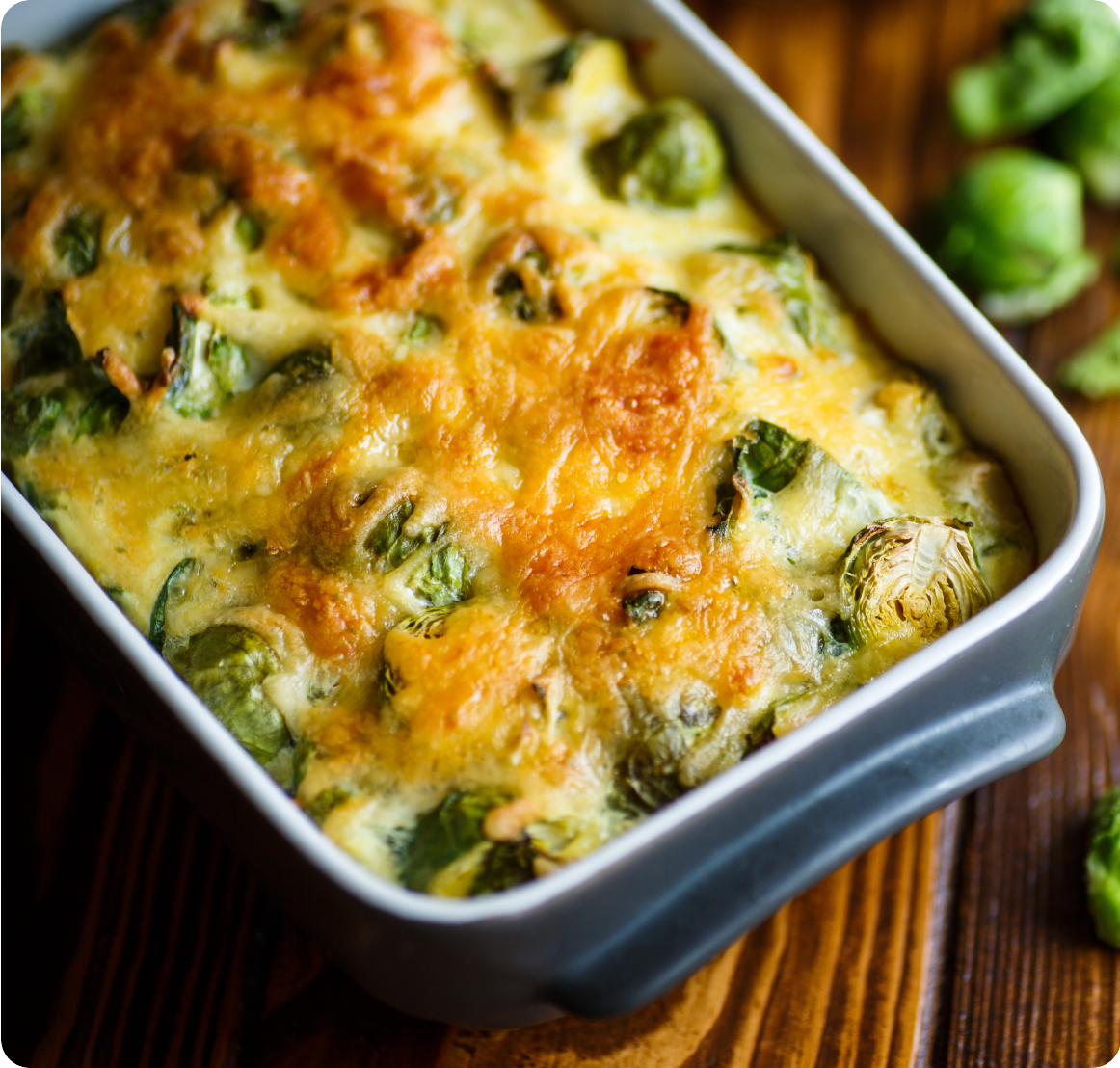 Need some comfort food that you can feel good about? Give this Cheesy Brussels Sprouts Casserole a try. Cheese is an excellent source of calcium, which you need for healthy bones. Brussels sprouts are rich in antioxidants that fight inflammation. Serve this as a vegetarian main course or as a side dish to any protein.
Ingredients:
4 cups Brussels sprouts, halved or quartered
2 tbsp olive oil
1/2 tsp salt
1/2 tsp pepper
2 eggs, beaten
1 cup heavy cream
1 1/2 cups cheddar cheese, shredded
1 tsp onion powder
1 tsp garlic powder
Directions:
Preheat the oven to 400°F.
In a bowl, toss Brussels sprouts with olive oil, salt, and pepper.
Spread in a casserole dish and bake for 20 minutes. Remove from the oven and let cool.
To a large bowl, add eggs, heavy cream, cheddar cheese, onion powder, and garlic powder. Whisk until combined.
Pour egg mixture over brussels sprouts and bake at 350°F for 20 minutes or until golden.
Let cool for a couple of minutes before serving.
Tips:
To get the top nice and brown, broil for the last 5 minutes.
Love bacon? Add some crumbled cooked bacon in Step 3, after you've removed the Brussels sprouts from the oven.
Prep Time: 10 minutes
Cook Time: 40 minutes
Servings: 4
Macros: Fat: 45.3g | Total Carbs: 12g | Fiber: 5.9g | Sugar Alcohols: 0g | Net Carbs: 6.1g | Protein: 18g | Calories: 515