Free Chocolate
Hazelnut Shake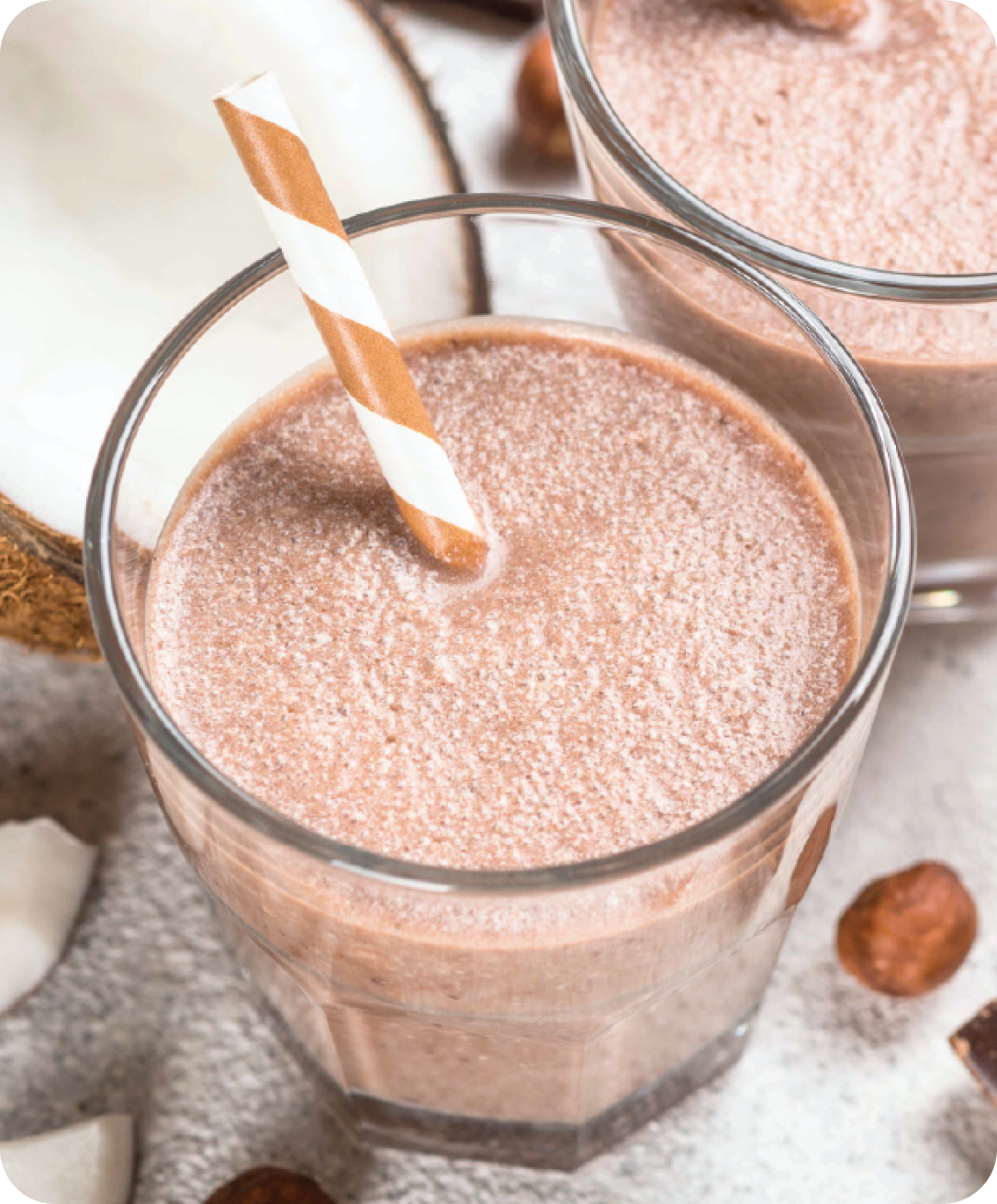 Hazelnuts and chocolate are a great combination and this shake is certainly proof of that! The hazelnuts provide some useful fiber here too, which your gut will thank you for!
Ingredients:
1 1/2 cups ice
2 tbsp heavy cream
1/2 tbsp unsweetened cacao or cocoa powder
1/4 tsp pure vanilla extract
1 cup unsweetened almond milk (or hemp or coconut milk)
1oz (1/4 cup) hazelnuts
1 tsp erythritol
Optional add-ins: 1 tsp hazelnut oil
Optional add-ins: MCT oil, collagen powder
Directions:
Add all ingredients to a blender or Nutribullet and blend until smooth - give it some extra time to break down the hazelnuts!
Pour into a glass and enjoy!
Tip:
If desired, top with keto whipped cream!
Macros:
Fat: 31.7g | Total Carbs: 13.5g | Fiber: 4.5g | Sugar Alcohols: 4g | Net Carbs: 5g | Protein: 6.1g | Calories: 332
Additional Keto-Friendly Recipes & Resources