Free Crunchtastic Keto Granola Recipe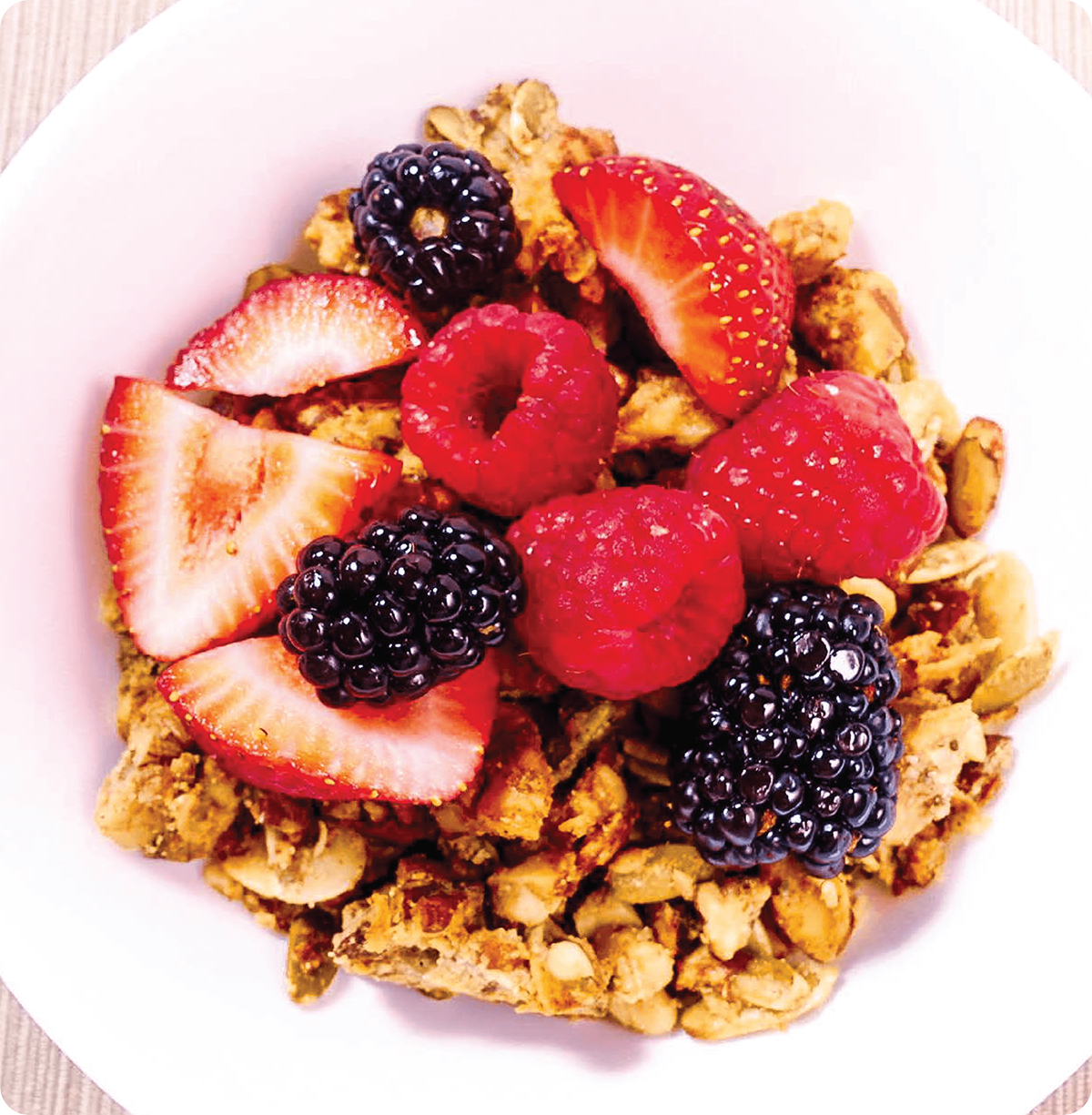 As the name suggests, this granola recipe packs some serious crunch, thanks to nuts like pecans and almonds and superfood seeds like flax and chia. This low carb granola is great as an on-the-go snack but can also be eaten as a cereal with nut milk or used as a topping for keto-friendly yogurt.
Ingredients:
3/4 cup almonds, chopped
1 cup pecans, chopped
1 cup walnuts, chopped
1/2 cup pumpkin seeds, chopped
1/4 cup sliced almonds, chopped
1 tbsp chia seeds
1 tbsp flax seeds
1/2 cup almond flour
1/2 cup unsweetened flaked coconut
1 large egg
1/3 cup butter, melted
1/2 cup sugar-free maple syrup, such as Lakanto brand
1 tsp cinnamon
Directions:
Preheat your oven to 325° F.
Chop all the seeds and nuts into 4 - 5 pieces each where possible. Place into a large bowl. Add the rest of the ingredients into the bowl.
On a baking tray with parchment paper, place the granola into an even layer. Place in the oven for 15 minutes.
Once the timer goes off, pull it out and stir all the ingredients around, making sure that the edges don't burn. Keep putting it in the oven in 5 to 10 minute intervals so that the mixture doesn't burn.
20 minutes should be enough to make this granola crunchy, but depending on your oven it might be more or less, so please keep an eye on it.
Prep Time: 5 minutes
Cook Time: 20-25 minutes
Servings: 8
Macros: Fat: 43.9g | Total Carbs: 17.5g | Fiber: 8.8g | Sugar Alcohols: 2.5g | Net Carbs: 6.1g | Protein: 10.4g | Calories: 468.9