Free Double Choctastic Keto Cookies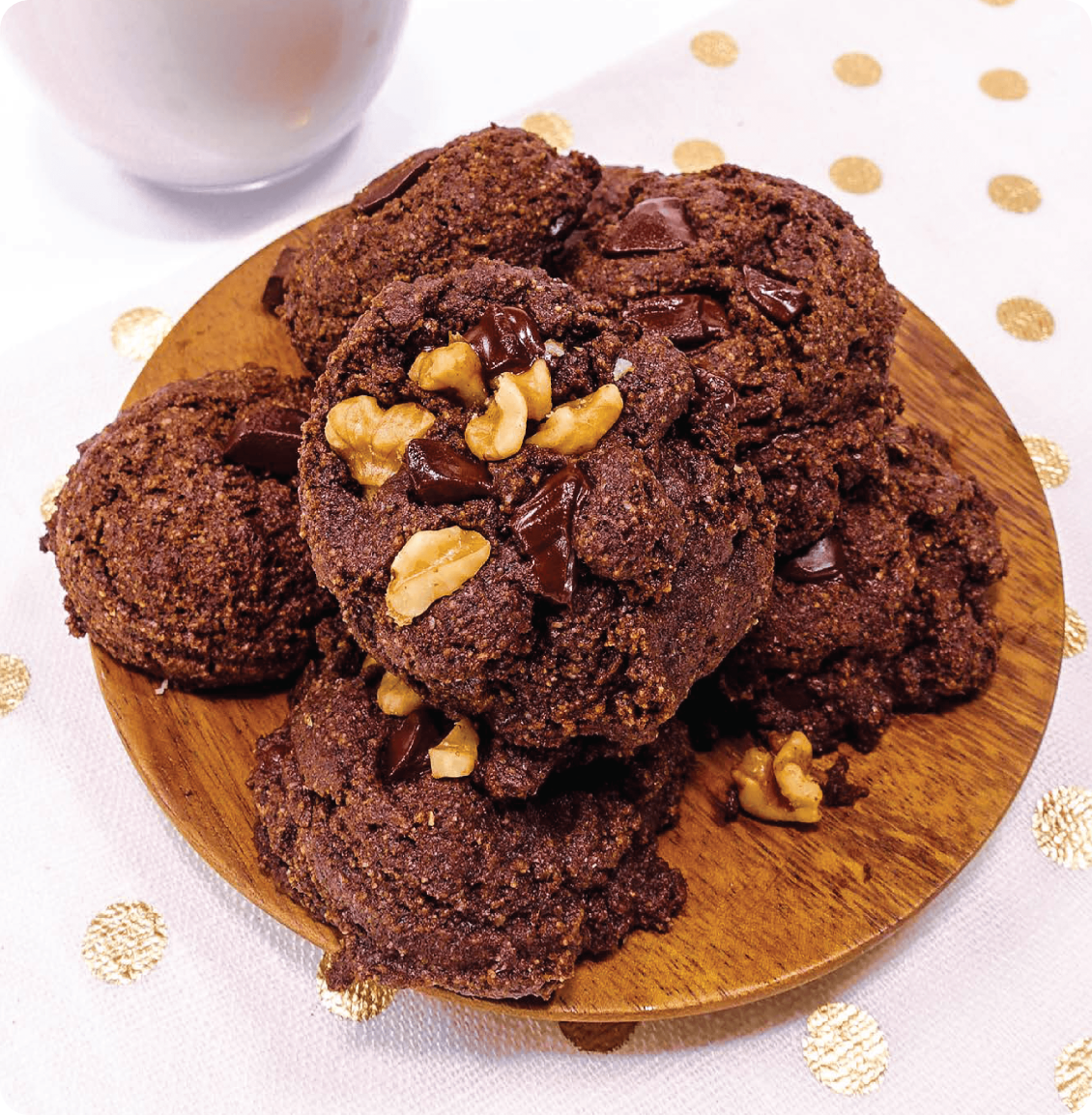 Get ready for chocolate overload with this keto-friendly dessert option. Made with cocoa powder and sugar-free chocolate chips, these cookies have plenty of rich chocolate flavor, but with none of the guilt.
Ingredients:
3/4 cup of grass-fed butter, softened
1/3 cup of coconut flour
2 cups of almond flour
3/4 cup erythritol sweetener, powdered
2 free-range eggs, beaten
1/2 cup of unsweetened cocoa powder
1 tsp of baking soda
1/2 tsp of xanthan gum, optional
1 tsp of organic vanilla extract
1/4 tsp of salt
1 1/2 cups of sugar-free chocolate chips
Directions:
Preheat oven to 350° F and line a baking sheet with parchment paper. In a large bowl, combine the butter and erythritol. Add the beaten eggs and vanilla and mix together with an electric mixer.
In another bowl, combine the cocoa powder, almond and coconut flours, baking soda, xanthan gum, and salt. Add these to the wet ingredients. Mix again with the electric mixer.
Pour in the chocolate chips and combine with a rubber spatula. The batter will be very thick.
Using a large cookie scoop, scoop cookies onto the baking sheet. Place in the preheated oven and bake for 9 - 12 minutes.
Remove from the oven and let cool completely on the baking sheet before serving.
Optional: Add 1/2 cup chopped nuts
Tip:
If cookies are too flat, chill dough for half hour before baking.
Prep Time: 15 minutes
Cook Time: 9-12 minutes
Servings: 30
Macros: Fat: 11.7g | Total Carbs: 12.2g | Fiber: 4.2g | Sugar Alcohols: 5.4g | Net Carbs: 2.6g | Protein: 3.1g | Calories: 129.7