Free Easy Beef and Broccoli Recipe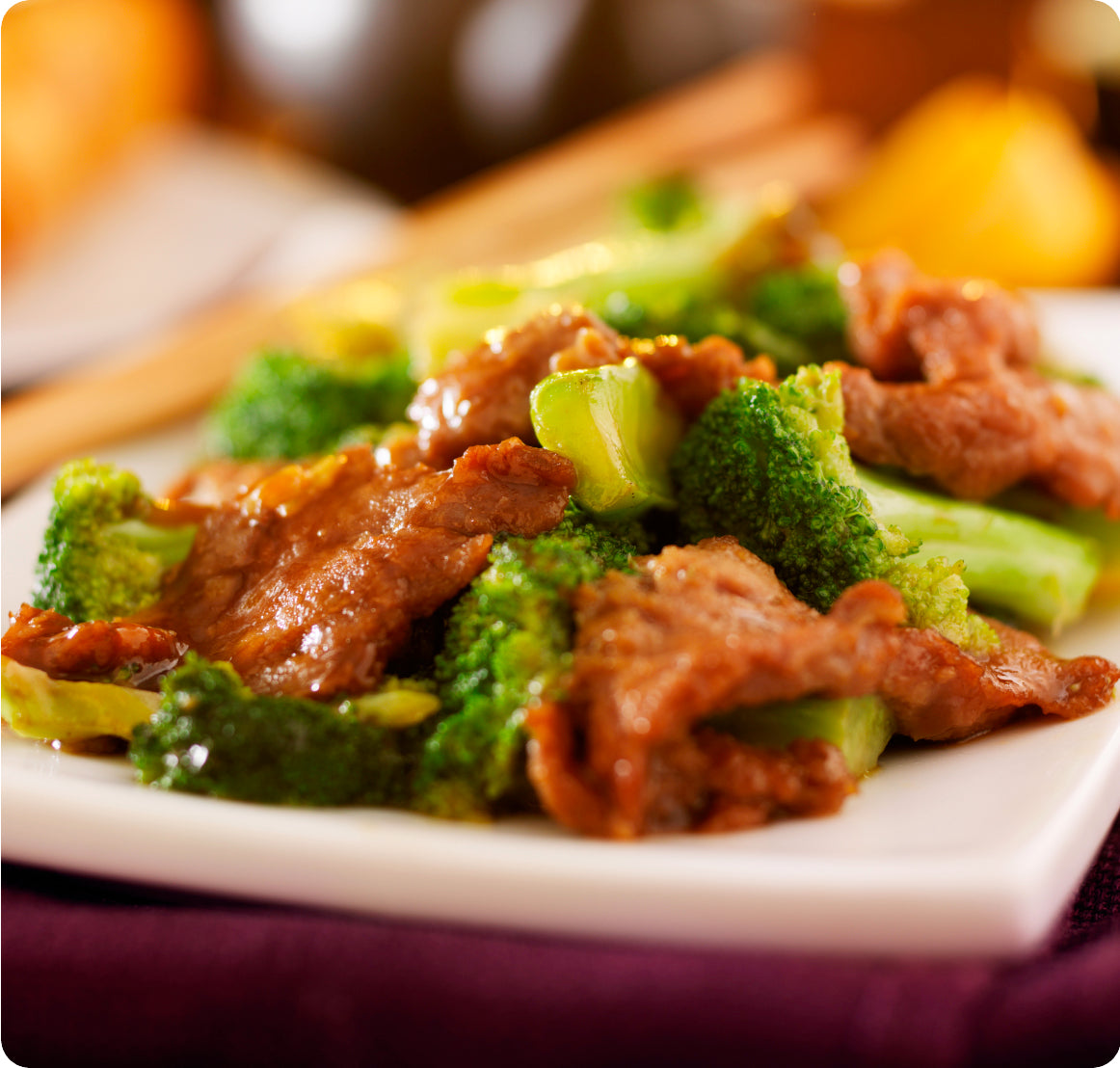 This dish is easier than you can imagine. And it's just perfect for weeknight cooking – you'll need only one pan and less than half an hour to prepare from start to finish. Plus, most of the ingredients required for this dish are pantry staples, so you won't need to run to the store.
My Easy Beef and Broccoli is a stir fry featuring tender, juicy beef slices with sautéed broccoli florets served in a sweet, tangy, garlicky, gravy-like sauce. Garnish with freshly chopped scallions and strew over with some sesame seeds, and you're in for an authentic Chinese savory treat.
Ingredients:
1 tbsp olive oil
8 oz steak, thinly sliced (substitute ground beef, chicken, shrimp, pork, or tofu)
2 cups broccoli florets
3 tbsp soy sauce or coconut aminos
1/2 tsp garlic powder
1/8 tsp ground ginger
3 tbsp beef broth
2 tsp powdered erythritol, such as Swerve
Optional: 1/2 tsp xanthan gum to thicken the sauce, chopped scallions, sesame seeds
Directions:
Heat the oil in a skillet over medium-high heat, stir fry the steak until done to your liking, and remove to a plate or bowl.
Add more oil, if needed, and sauté the broccoli for a few minutes.
In a small bowl, whisk together the soy sauce, garlic powder, ginger, beef broth, erythritol, and xanthan gum (if using) to make the sauce.
Return the steak to the skillet with the broccoli. Add the sauce to the skillet and stir to coat the steak and broccoli. Let the sauce simmer and thicken for a couple of minutes.
Garnish with scallions and sesame seeds, if desired.
Tips:
If you prefer, you can use 1 clove of minced garlic and 1/4 tsp fresh minced ginger in place of the ground spices.
You can substitute another keto veggie, such as sliced peppers or green beans for broccoli.
Flank steak or sirloin steak works well with this recipe.
Prep Time: 5 minutes
Cook Time: 15 minutes
Servings: 2
Macros: Fat: 17.5g | Total Carbs: 10.5g | Fiber: 2.5g | Sugar Alcohols: 3g | Net Carbs: 5g | Protein: 39.5g | Calories: 341