Free Easy Beef Lettuce
Wraps Recipe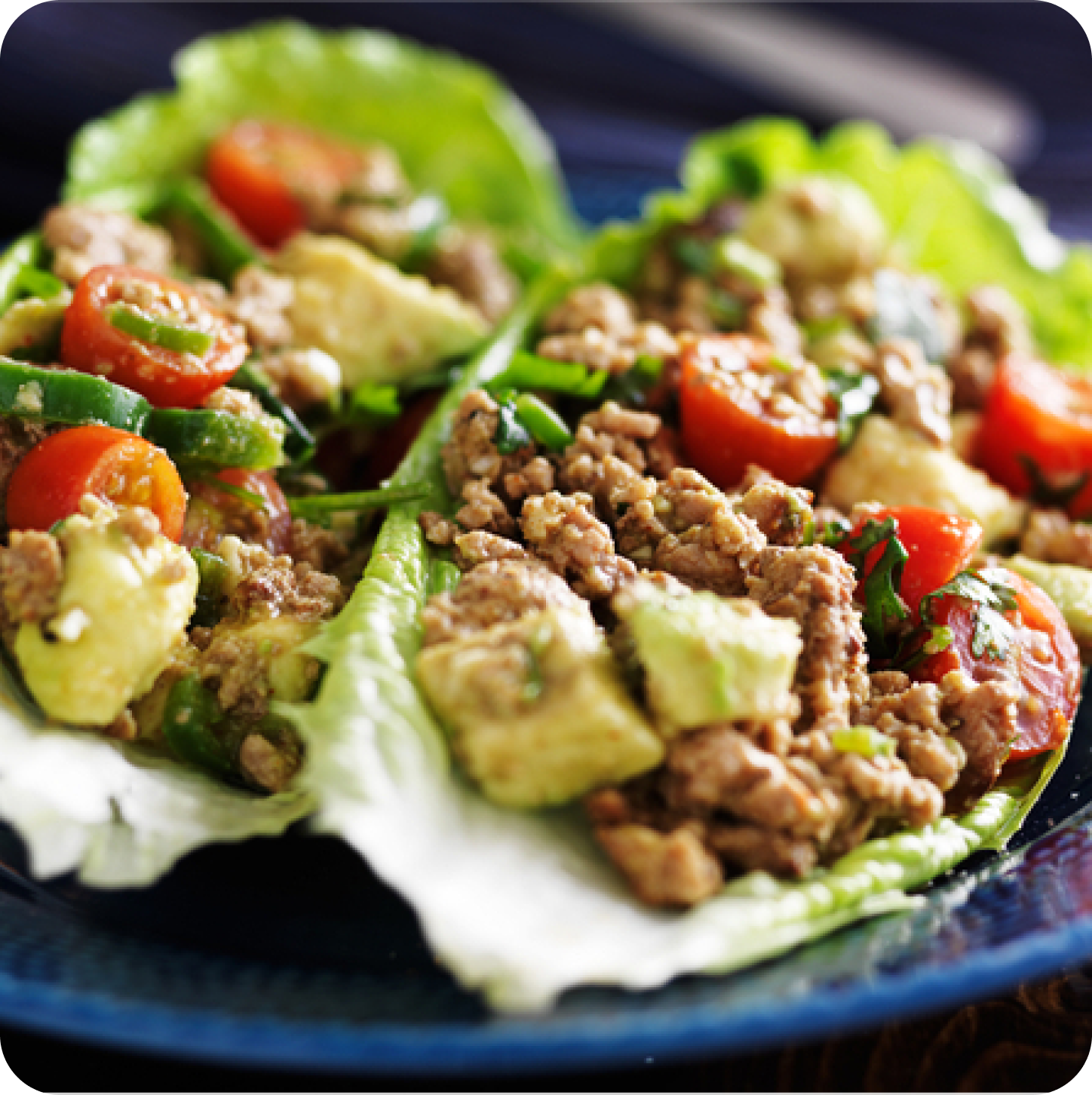 Lettuce wraps are a great quick and easy lunch option for anyone living the keto lifestyle. You can customize this recipe by choosing your favorite protein. These tasty wraps also make a fantastic dinner option!
Ingredients:
1 tbsp olive oil (substitute butter, avocado oil, or coconut oil)
4 oz ground beef (substitute ground turkey, chicken, or vegan substitute)
1 clove garlic, minced
salt and pepper, to taste
1 tbsp soy sauce or coconut aminos
3 grape or cherry tomatoes, halved
1/4 avocado, diced
1 scallion, chopped
1 tbsp fresh cilantro, chopped
2 lettuce leaves (for wraps)
Directions:
Heat the oil in a skillet over medium heat and brown the ground beef. Add the garlic and cook for minute or two.
Add the soy sauce, scallions, and cilantro. Season with salt and pepper, and stir to incorporate all of the flavors.
Spoon the meat into the lettuce wraps and top with avocado and tomatoes, and enjoy!
Tips:
Add a squeeze of fresh lime juice for added flavor!
You may use 1/4 – 1/2 tsp garlic powder in place of fresh garlic, if you like.
Cook Time: 15 min
Servings: 1
Macros: Fat: 35g | Protein: 32g | Net Carbs: 4.5g | Fiber: 3.5g | Sugar Alcohols: 3g | Calories: 479