Free Fudgy Pb Keto Fat Bombs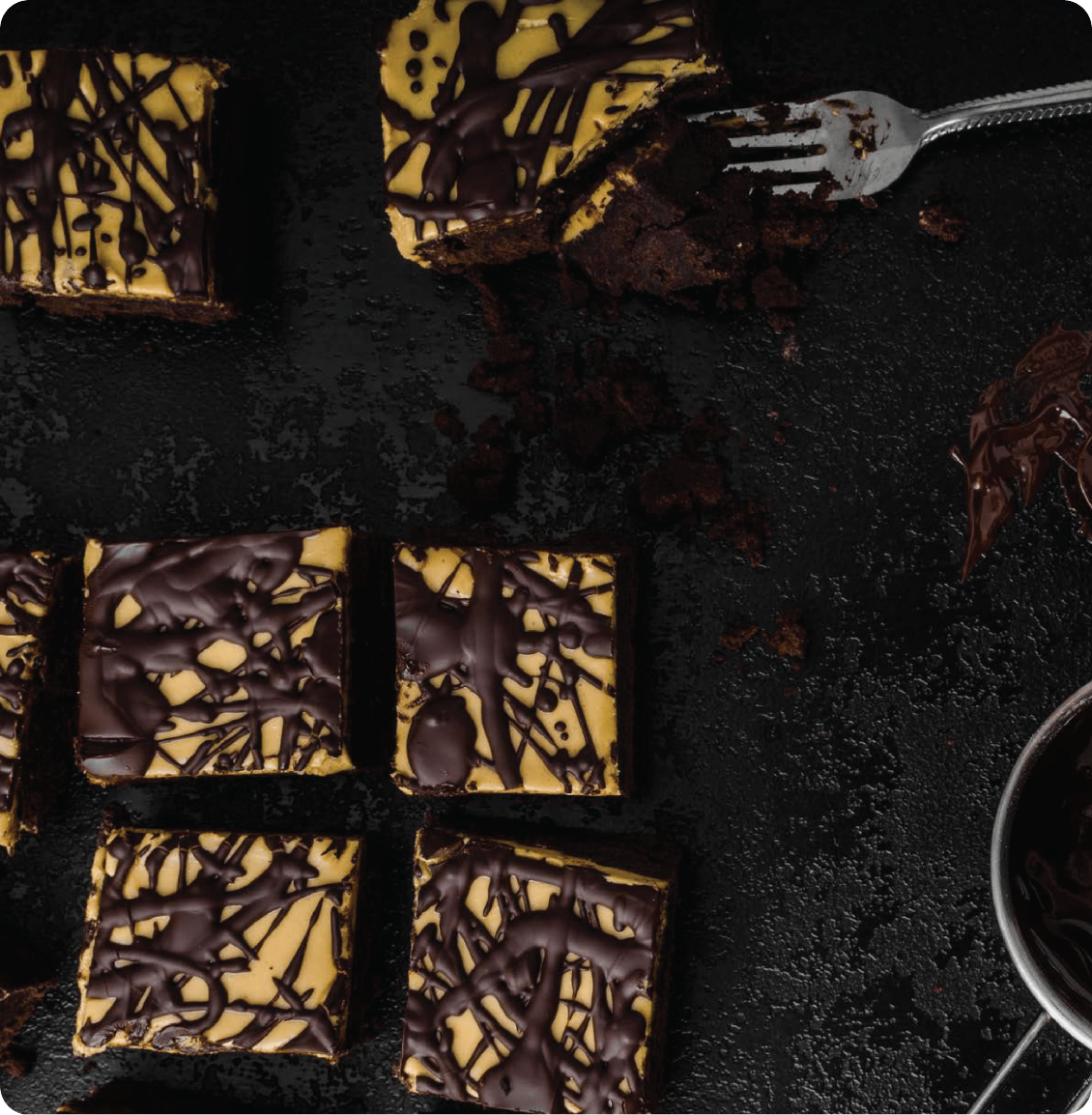 You can't go wrong with peanut butter and chocolate! This classic combo pairs with coconut oil in a pinch of salt for a sweet and salty treat that's guaranteed to hit the spot.
Ingredients:
Cooking spray, for pan
1 1/2 cups smooth unsweetened peanut butter
1 cup coconut flour
1/4 cup powdered erythritol
1 teaspoon pure vanilla extract
Pinch kosher salt
1 1/2 cups sugar-free dark chocolate chips
2 tbsp coconut oil
Directions:
Line an 8x8 baking pan with parchment paper and grease with cooking spray.
In a medium bowl, combine peanut butter, coconut flour, powdered sugar, vanilla, and salt. Stir until smooth and pour into prepared pan, smoothing the top with a spatula. Place in freezer for 30 minutes to firm up.
Combine chocolate chips and coconut oil in a medium microwave-safe bowl. Microwave, stirring every 30 seconds, until smooth and pourable. Pour chocolate over peanut butter layer and place in freezer to harden, 1 - 2 hours, or until firm.
When ready to serve, remove peanut butter bars from baking dish and cut into squares.
Prep Time: 15 minutes, plus 1-2 hours chill time
Servings: 16
Macros: Fat: 19.7g | Total Carbs: 21.6g | Fiber: 9.2g | Sugar Alcohols: 5.6g | Net Carbs: 6.7g | Protein: 8.1g | Calories: 237.9