Free Indulgent Butter Pecan Fat Bombs Recipe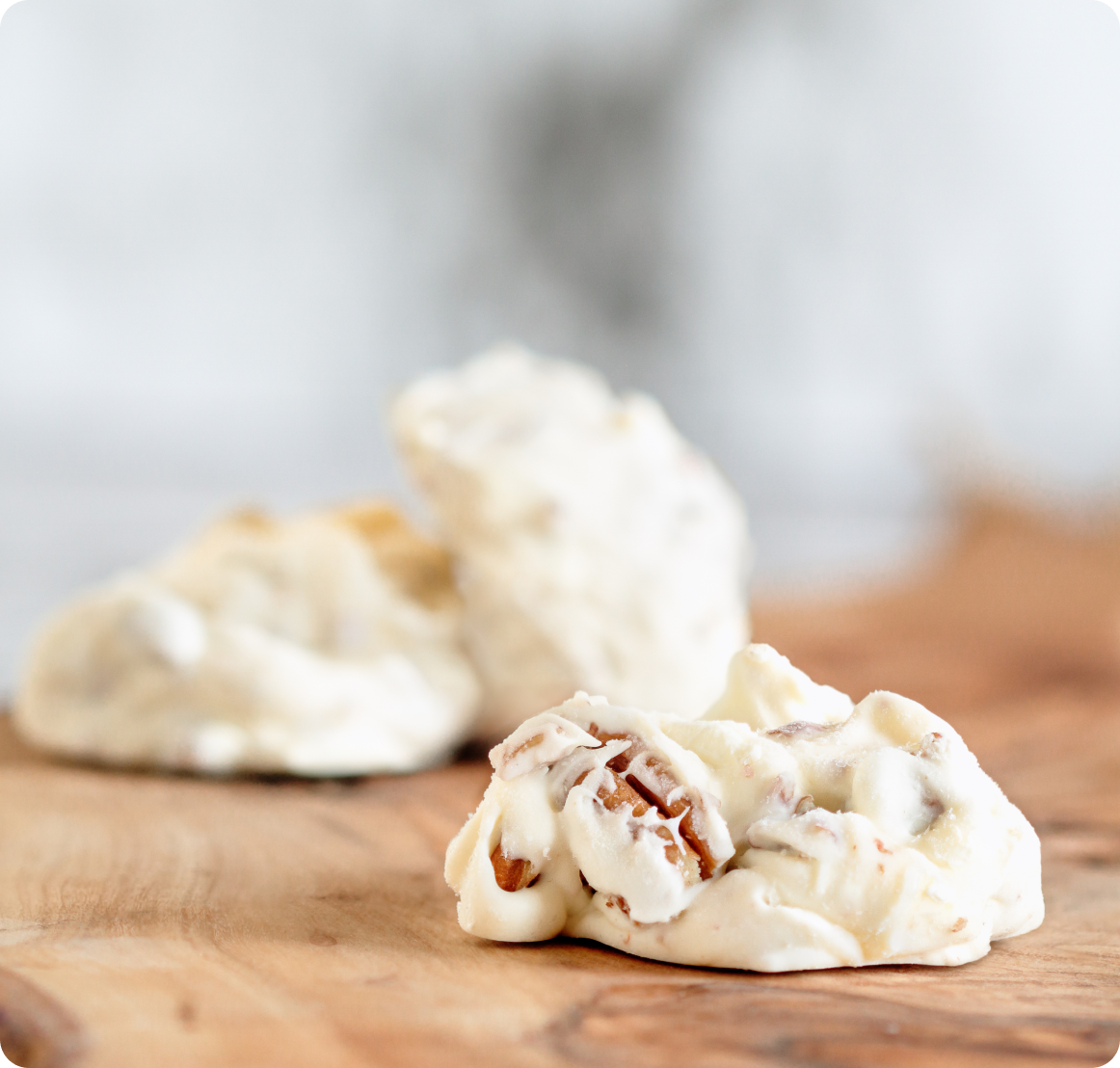 This nutty, bite-sized delight is ultra-versatile – you can have it as a personal midday snack, prepare it as a sweet treat during the holiday season, or serve it as tiny, sophisticated, individualized little dessert rounds at a fancy dinner party.
These Butter Pecan Fat Bombs are an indulgent treat – with a rich, creamy, and curiously flavorful sweet base, enriched with just a hint of maple extract. Combined with the crunchy texture of toasted pecans, this fat bomb gives you that satisfying mouthful of sweet, nutty, and chewy.
Make sure to prepare extra cus you'll be reaching for more.
Ingredients:
1/2 cup pecans, chopped
4 oz cream cheese
4 tbsp butter, softened
1/2 tsp pure maple extract (substitute pure vanilla extract)
2 tbsp erythritol, or to taste
Directions:
Toast the pecans in a dry skillet for a few minutes over medium heat. Make sure to keep moving them around so they don't burn. When done, transfer to a bowl to cool.
Add the remaining ingredients to a separate bowl and beat with an electric mixer until combined.
Stir in the pecans.
Drop spoonfuls of the mixture onto wax or parchment paper and set in the freezer to set for about 45 minutes or until firm.
Tips:
Store leftovers in an airtight container or bag in your freezer. Let thaw at room temperature for 5-10 minutes before enjoying.
Walnuts are a good substitute for pecans.
Cook Time: 10 minutes + 45 minutes refrigeration
Servings: 6
Macros: Fat: 20.3g | Protein: 2.1g | Net Carbs: 1g | Fiber: 8g | Sugar Alcohols: 3g | Calories: 194