Free Chocolate-Dipped Strawberries Recipe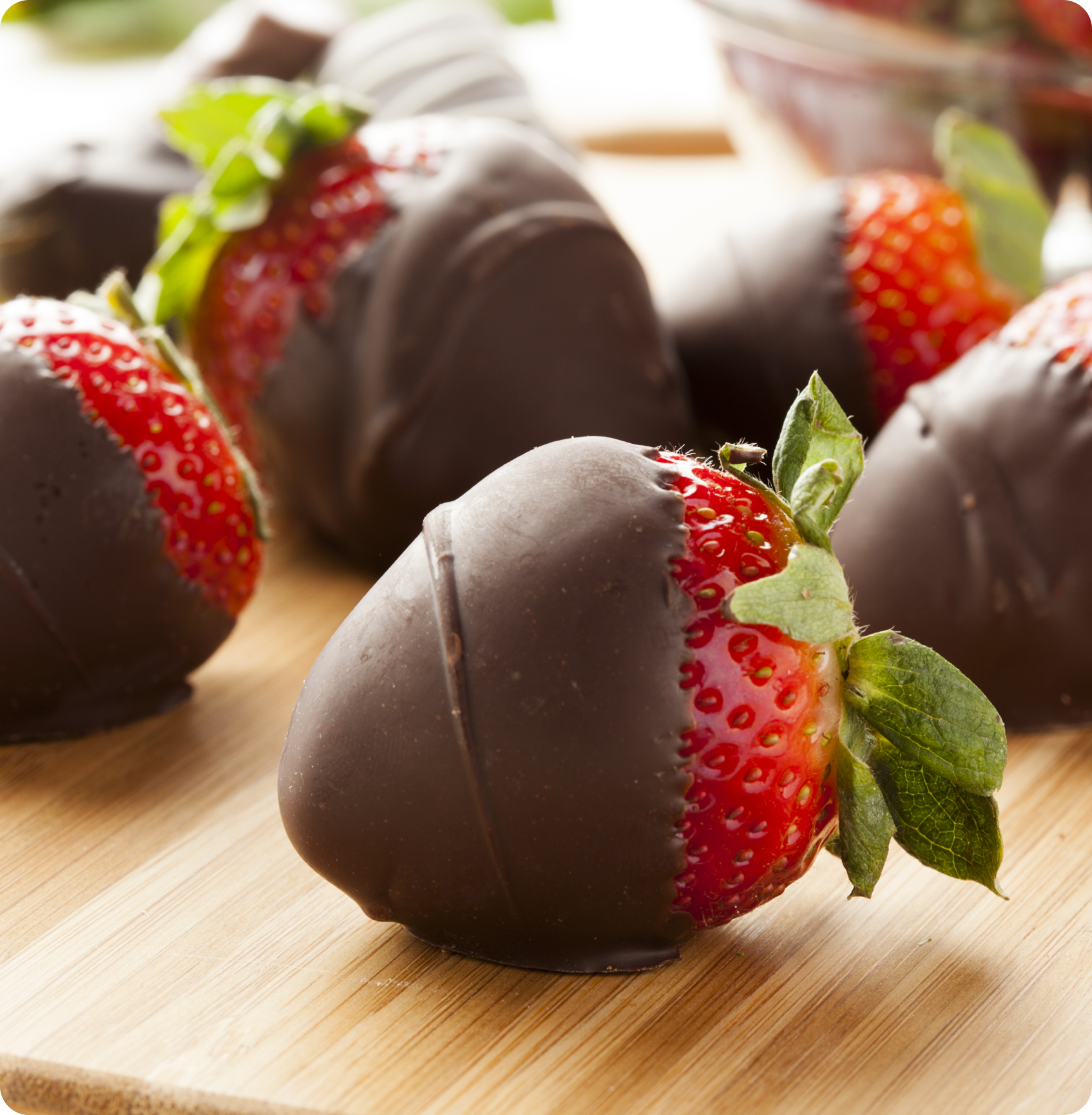 There's no fancier way of enjoying summer fruits than having them chocolate-dipped and chilled.
Of all summer fruits, berries, especially strawberries, pair beautifully with chocolate and make the yummiest desserts.
What I love about this incredible zesty snack – apart from the fact that it's super healthy, keto-friendly, gluten-free, and vegetarian – is that it's lip-smacking delicious!
And all it takes is just 5 minutes and 3 ingredients.
These Chocolate-Dipped Strawberries are a luxuriously pulpy delight that combines the lusciousness of chocolate with the refreshing zing of tangy-sweet strawberries.
And now to take things up a notch – if it's a party, holiday dinner, or a romantic picnic – decorate the strawberries with crushed nuts or shredded unsweetened coconut, while the chocolate is still wet.
You can also create an entire board full of chocolate-covered desserts. And though I also add confections like marshmallows and wafers to the mix, I highly recommend using a variety of fruits.
Banana and pineapple slices, raspberries, seedless grapes, and orange segments can together create quite an assortment of shapes, flavors, and textures.
Light, delectable, and delicious.
Ingredients:
1 cup sugar-free chocolate chips
2 tbsp coconut oil
18 fresh strawberries
Optional toppings: unsweetened coconut flakes, chopped nuts
Directions:
Combine chocolate chips and coconut oil in a microwave-safe bowl and melt together in the microwave for 1-2 minutes, or until chips are fully melted. Check every 30 seconds or so, as to not overcook.
When melted, stir to combine, let cool for 3-5 minutes.
Dip strawberries in chocolate to coat. Place strawberries onto a baking sheet coated with wax or parchment paper to dry.
If desired, decorate with crushed nuts or shredded unsweetened coconut, while chocolate is still wet.
Refrigerate for 20-30 minutes or until fully hardened.
Tips:
If looking for brand recommendations, we love Lily's chocolate chips as they are sweetened with stevia. For an alternative, you could use unsweetened chocolate and add drops of liquid stevia to taste.
If you have left over chocolate, you can double dip your berries!
Prep Time: 40 minutes
Servings: 18
Macros: Fat: 4.2g | Total Carbs: 6.9g | Fiber: 2.9g | Sugar Alcohols: 2g | Net Carbs: 2g | Protein: 0.7g | Calories: 51