Free Peanut Butter Cookies Recipe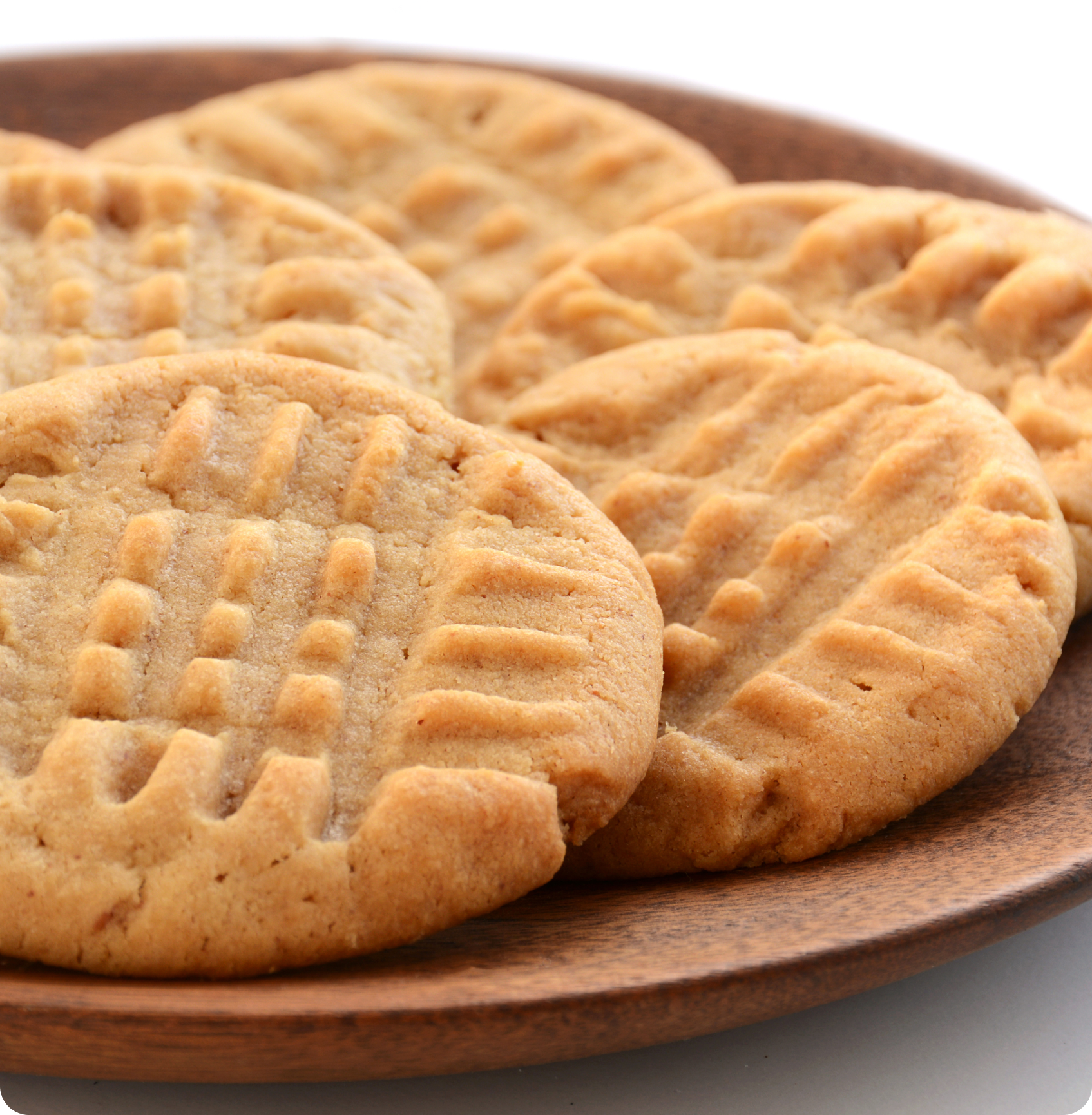 Can you get through your day without snacking?
I absolutely love it and I'm all for it.
Now I always keep something light and munchy to pacify that twinge of hunger in between meals. And I believe everyone should have a go-to list of snacks…
Snacking helps you avoid overfeeding that raging hungry monster that makes you overeat by the time you see food and end up downing more than you needed to.
Your snacks should be light, portable, and keto-friendly.
How about something crunchy and nutty, and sweet and salty at the same time?
Enter peanut butter cookies.
I have a recipe that totally supports keto. And it only takes 3 ingredients.
Simple, easy, and quick!
Peanut Butter Cookies are a family favorite crunchy treat. Depending on your preferred peanut butter texture, you can make them chunky, crunchy, and chewy with solid peanut bits sticking up from the cookie. Or, give them that smooth, creamy melt-in-your-mouth feel.
Either way, these cookies are a great snack.
If you want to make them smooth and creamy, I highly recommend going for the classic fork crosshatch look. It enriches the cookies with more nooks and crannies, making them crispier on the top and chewy in the middle.
Ingredients:
1 cup peanut butter, natural, unsweetened
1/2 cup erythritol
1 egg
Directions:
Preheat oven to 350°F.
Combine all ingredients in a bowl.
Roll cookies into 12 balls and place on baking sheets lined with parchment paper.
Make a criss-cross design, using a fork.
Bake for 10-13 minutes or until done.
Cool on baking sheets completely.
Tips:
Trying substituting chunky peanut butter or other favorite nut butters, such as almond or pecan!
If looking for brand recommendations, we love Swerve brand erythritol and Fix and Fogg Peanut Butter!
Prep Time: 20 minutes
Servings: 12
Macros: Fat: 11g | Total Carbs: 10.6g | Fiber: 1.8g | Sugar Alcohols: 6g | Net Carbs: 2.8g | Protein: 5.7g | Calories: 136