Free Keto Bread in a
Pinch Recipe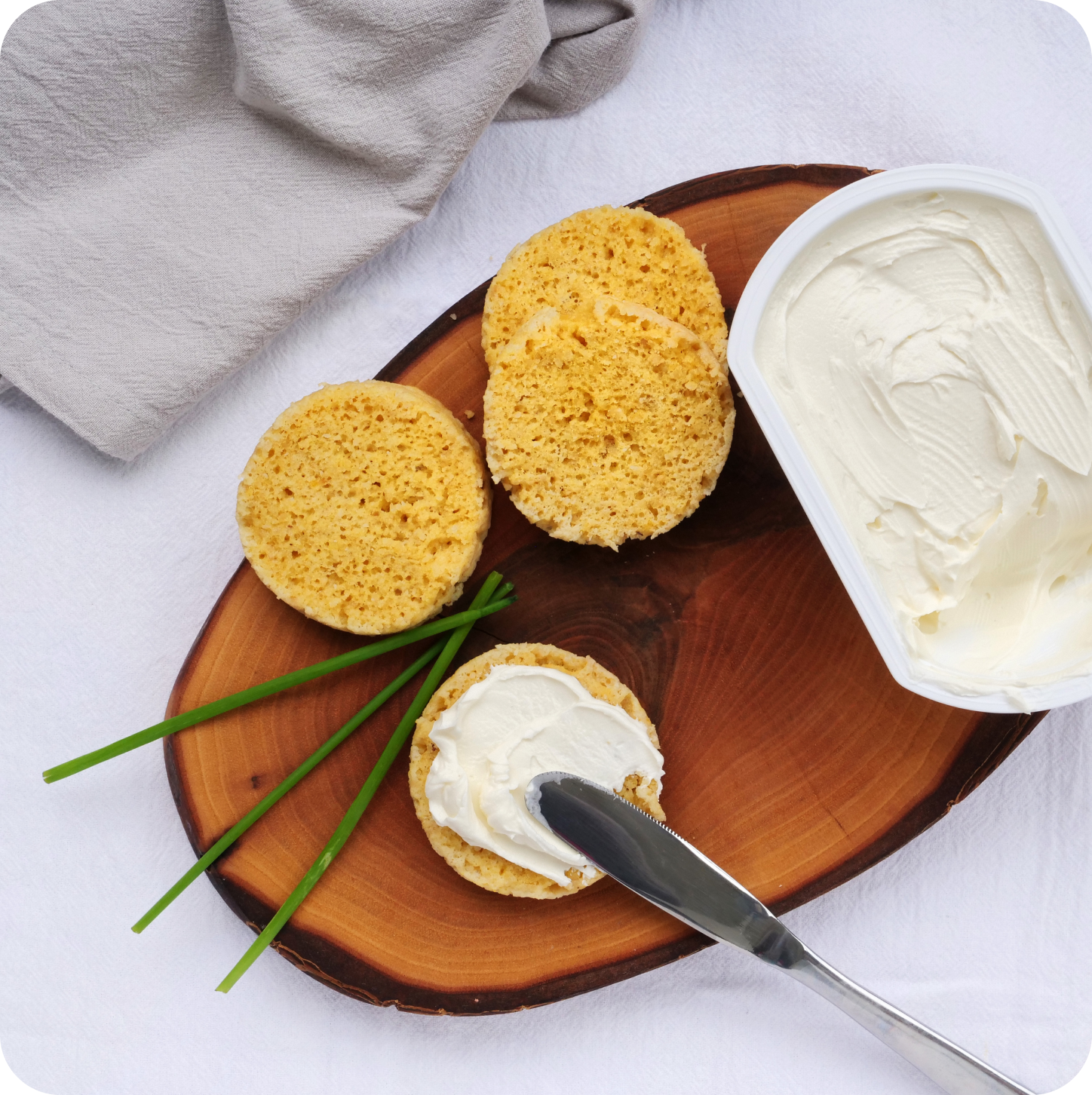 You won't find a more simple keto bread recipe than this one. Homemade bread in 90 seconds? And it's 100% Keto? It's hard to believe, but it's true! This simple recipe is really amazing. It's delicious topped with a fried egg or a smear of almond butter.
Ingredients:
3 tbsp almond flour (or you can substitute 1 tbsp plus 1 tsp coconut flour, if you prefer)
1 large egg
1 tbsp melted coconut oil (substitute butter, ghee, olive or avocado oil)
1/2 tsp baking powder
Pinch of salt
Optional add-ins:
additional basil and chives for garnish
Directions:
Combine all ingredients in a microwave-safe bowl or rimmed dish.
Make sure to remove any air bubbles by tapping the dish/bowl gently a few times on the countertop.
Microwave for 90 seconds.
Eat plain or serve with your favorite nut butter, cheese, grass-fed butter or cream cheese.
Tips:
You can also bake this bread in a 375°F oven for about 10 minutes. Be sure to use an oven-safe ramekin or baking dish.
This bread also makes a great grilled cheese sandwich!
If you like your bread to be a bit toastier, once cooked, remove from bowl and pop in the toaster and it will crisp up nicely!
Cook Time: 5 min
Serving: 1
Macros: Fat: 29.3g | Protein: 10.8g | Net Carbs: 3g | Fiber: 2.6g | Sugar Alcohols: 0g | Calories: 320