Free Keto Sugar Cookies Recipe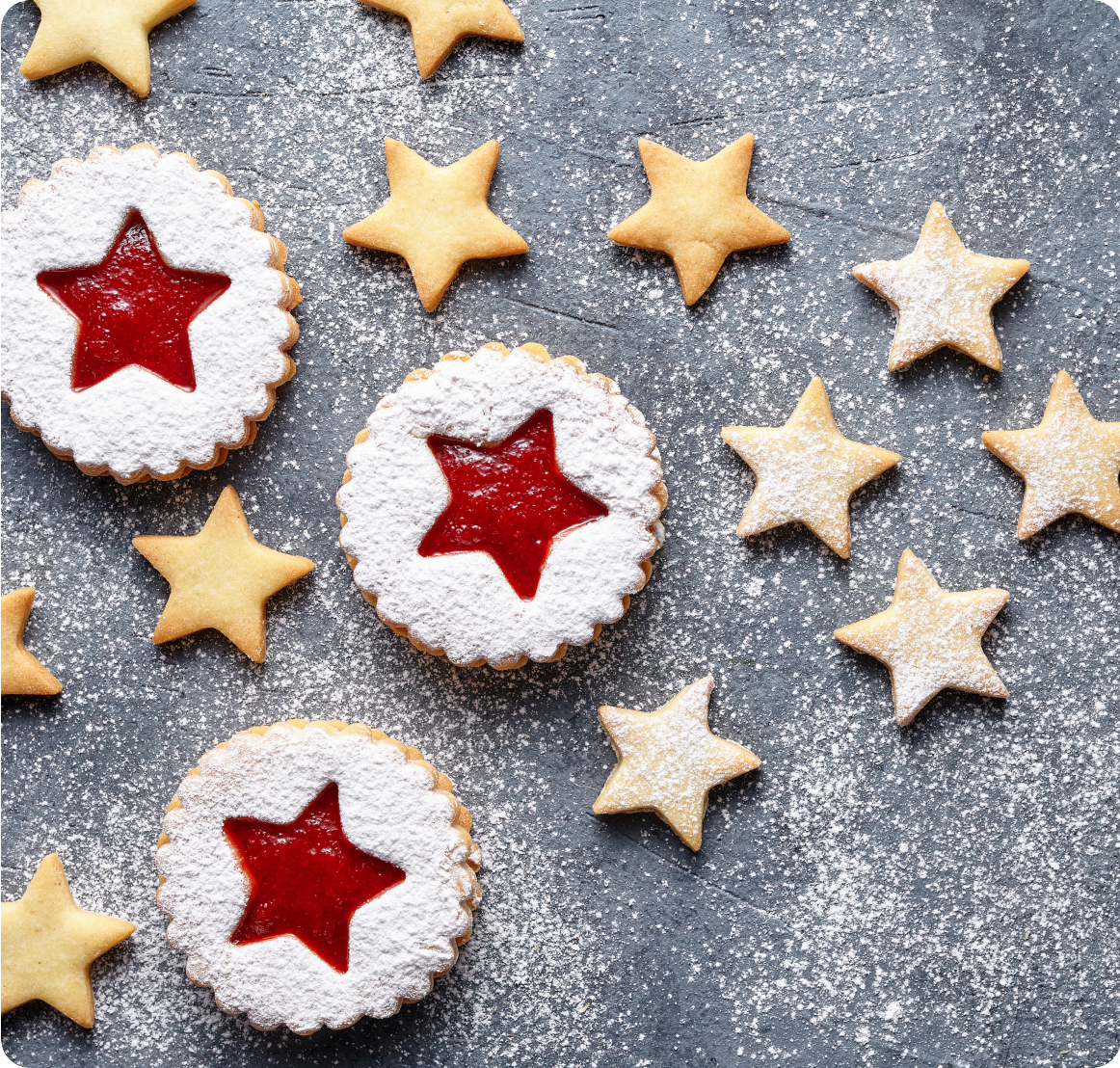 An ode to classic holiday treats…
These sugar cookies are the ultimate holiday indulgence – delicious, warming, buttery, coconutty, and comforting. They offer the perfect combination of softness and crunch with delightfully crispy edges and a softer, tender middle.
Ingredients:
1 cup almond flour
1/4 cup coconut flour
1/3 cup powdered Swerve
1/2 teaspoon baking soda
1/2 cup softened butter
1 large egg
1 tsp pure vanilla extract
1/2 tsp xanthan gum
Optional Glaze:
1/3-1/2 cup of powdered Swerve
1/4 - 1/3 cup of heavy cream
Directions:
Preheat your oven to 350 degrees F and line a baking sheet with parchment paper.
Beat all ingredients together with an Electric mixer.
Roll dough out between two pieces of parchment paper to desired thickness. Use a little coconut flour if the dough is sticky.
Cut into shapes with cookie cutters and carefully transfer to parchment-lined baking pan.
Bake for 7-10 minutes or until edges is lightly browned.
Remove from the oven, let cool on cookie sheet for about 5-10 minutes then transfer cookies to a cooling rack until completely cooled.
Glaze(Optional):
Pour the powdered sweetener in a small bowl. Add enough heavy to make a thin glaze. Use all-natural food coloring, if desired.
Prep Time: 30 minutes plus cooling time
Cook Time: 20 minutes
Servings: 24
Macros: Fat: 7.4 | Total Carbs: 5.7g | Fiber: 1g | Sugar Alcohols: 4g | Net Carbs: 0.7g | Protein: 1.5g | Calories: 77