Free Keto Vanilla Cupcakes With Buttercream Icing Recipe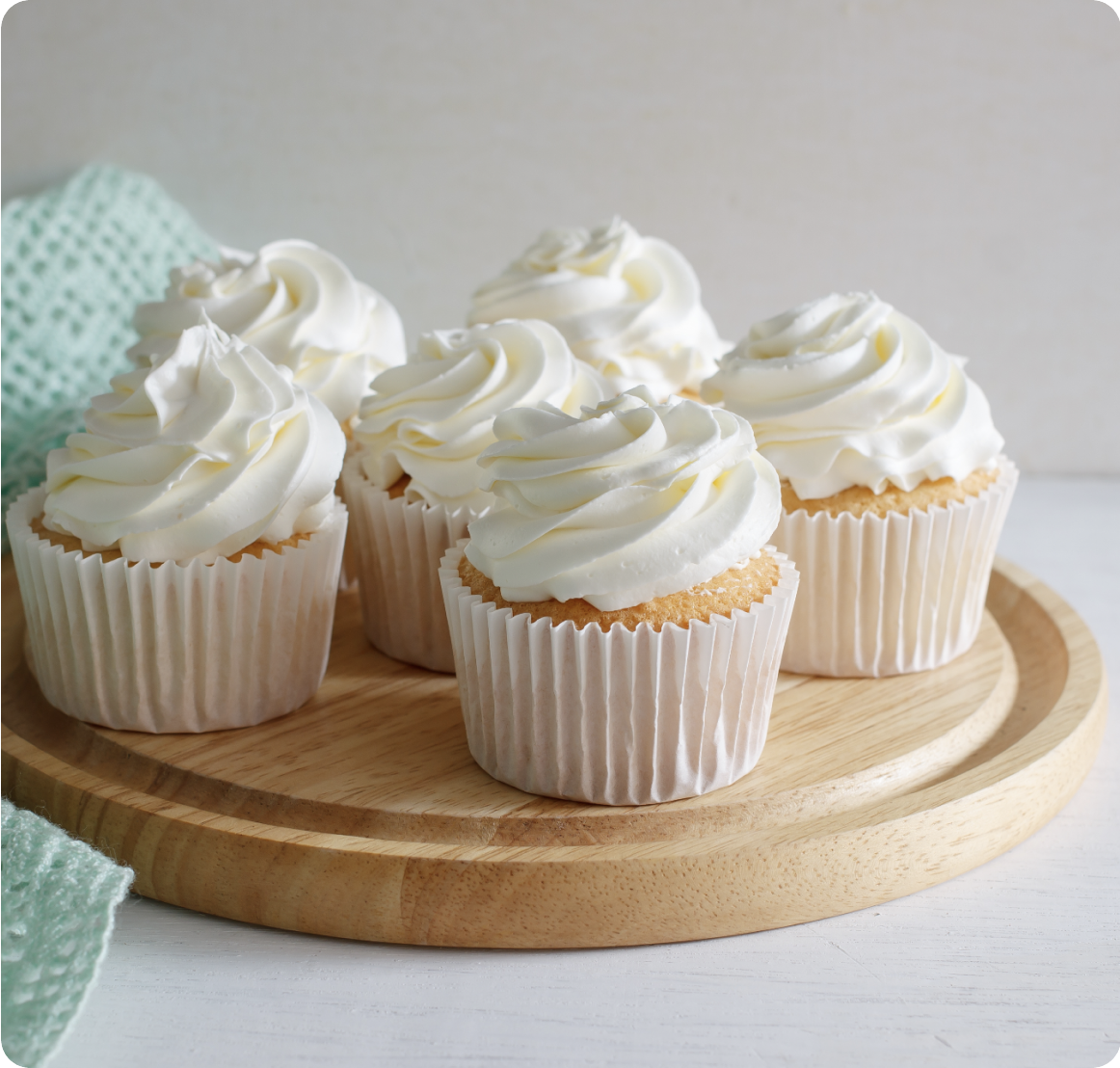 My Vanilla Cupcakes with Buttercream Icing, are light, fluffy, airy little treats with a silky, smooth buttercream frosting. While these yummylicious cupcakes are pretty yummy on their own, their icing is one to die for – it's the creamiest, most decadent vanilla frosting with that heavenly aroma that you just can't get enough of.
Ingredients:
For the Vanilla Cupcake:
4 tbsp softened unsalted butter
1/2 cup powdered erythritol
4 organic eggs, room temperature
1 teaspoon vanilla
1 cup almond flour, finely ground
1/4 cup coconut flour
1 teaspoon baking soda
Pinch salt
1/2 cup sour cream
Directions:
Preheat oven to 350 degrees F.
In a large bowl, mix the unsalted butter and erythritol until smooth.
Add the eggs, sour cream, vanilla extract, and mix until well combined.
Stir in the almond flour, coconut flour, baking powder, and salt.
Scoop the batter evenly into your muffin tin lined with paper or silicone cupcake liners sprayed with cooking spray and bake for 20-25 minutes or until fully cooked through.
Finish with buttercream icing.
Ingredients:
For the Buttercream Icing:
4 ounces cream cheese, softened
1/2 cup (1 stick) butter, softened
1/2 cup powdered erythritol (I used Swerve)
1/2 teaspoon vanilla extract (no sugar added)
5-10 drops liquid stevia, or to taste
Directions:
In a medium bowl, cream the butter and cream cheese together with a mixer until fully combined.
Add the sweetener and vanilla extract and beat slowly until the sweetener is incorporated.
Once the sweetener is incorporated, beat on high for 2 minutes or until fluffy.
Pipe or spread icing onto cupcakes.
Prep Time: 10 minutes
Cook Time: 20-25 minutes
Servings: 10
Macros: Calories: 304 | Net Carbs: 3g | Fat: 28g