Free Peanut Butter
Smoothie Bowl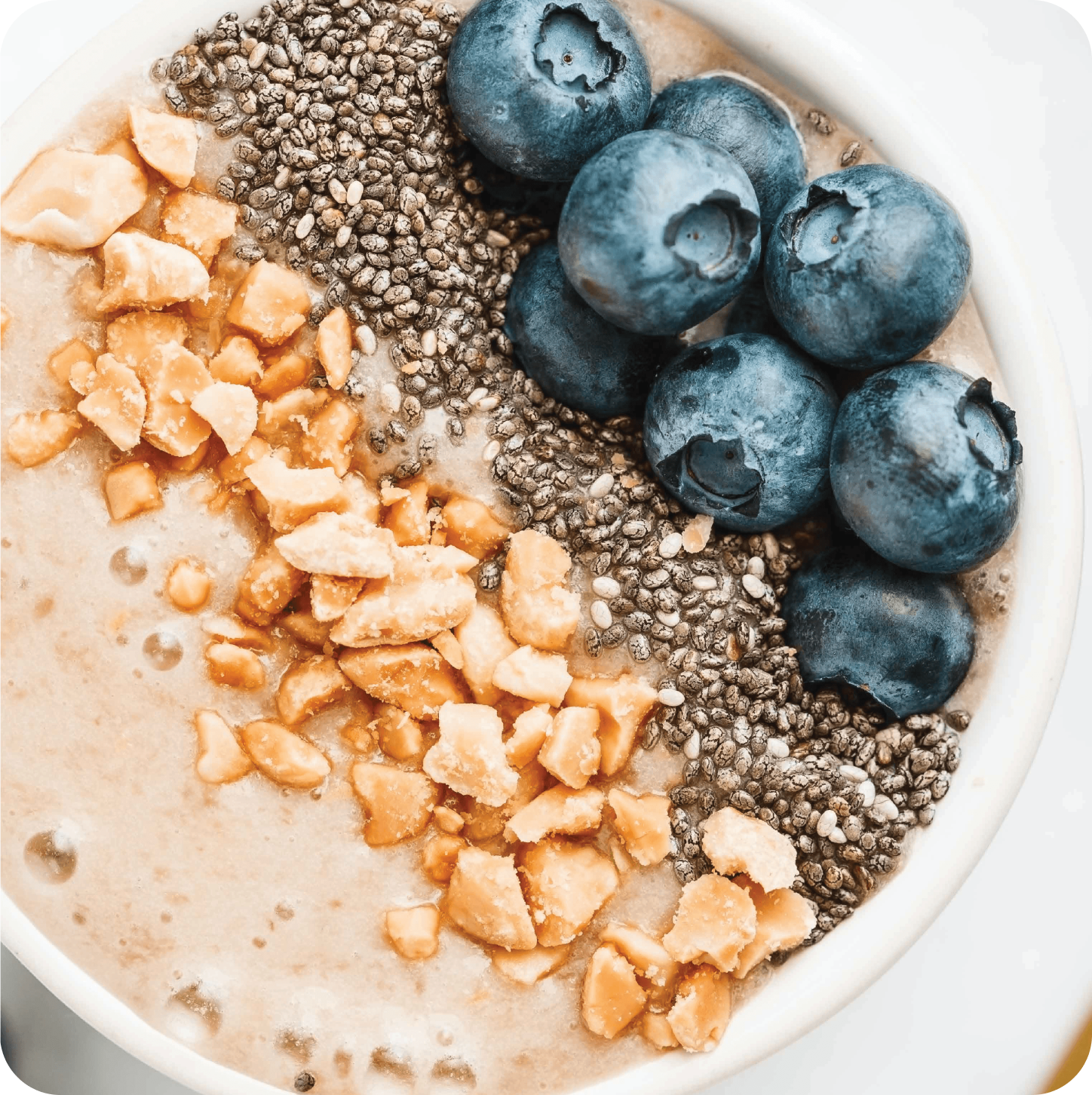 Missing smoothies and bowls? Don't miss a thing with this delicious Peanut Butter Smoothie Bowl! We've carefully selected ingredients like coconut milk, peanut butter, and collagen peptides to keep the carbs low without sacrificing flavor. Top this bowl with your favorite nuts, berries, and seeds, and enjoy!
Ingredients:
For the Chocolate:
1/3 cup unsweetened coconut milk (substitute unsweetened almond or hemp milk)
1 tbsp coconut butter, such as Coconut Manna
1 tbsp peanut butter
1 tsp unsweetened cocoa powder
1 tbsp collagen peptides
1/4 tsp pure vanilla extract
5 drops liquid stevia, or to taste
1/2 - 1 cup ice
Optional: cinnamon, to taste
For the Peanut Butter Filling:
1 tbsp chia seeds
8 fresh blueberries
2 tbsp crushed peanuts
Directions:
Add all ingredients for the smoothie bowl to a high-powered blender and blend until smooth.
Transfer to a bowl for serving and top with chia, blueberries, and peanuts. Enjoy!
Tip:
Feel free to substitute almond butter or any other keto-friendly nut butter in this recipe.
It's ok to get creative with your toppings and substitute other berries, nuts, or seeds.
Macros:
30g | Total Carbs: 17g | Fiber: 10g | Sugar Alcohols: 0g | Net Carbs: 7g | Protein: 20g | Calories: 410
Additional Keto-Friendly Recipes & Resources