Free Raspberry
Smoothie Bowl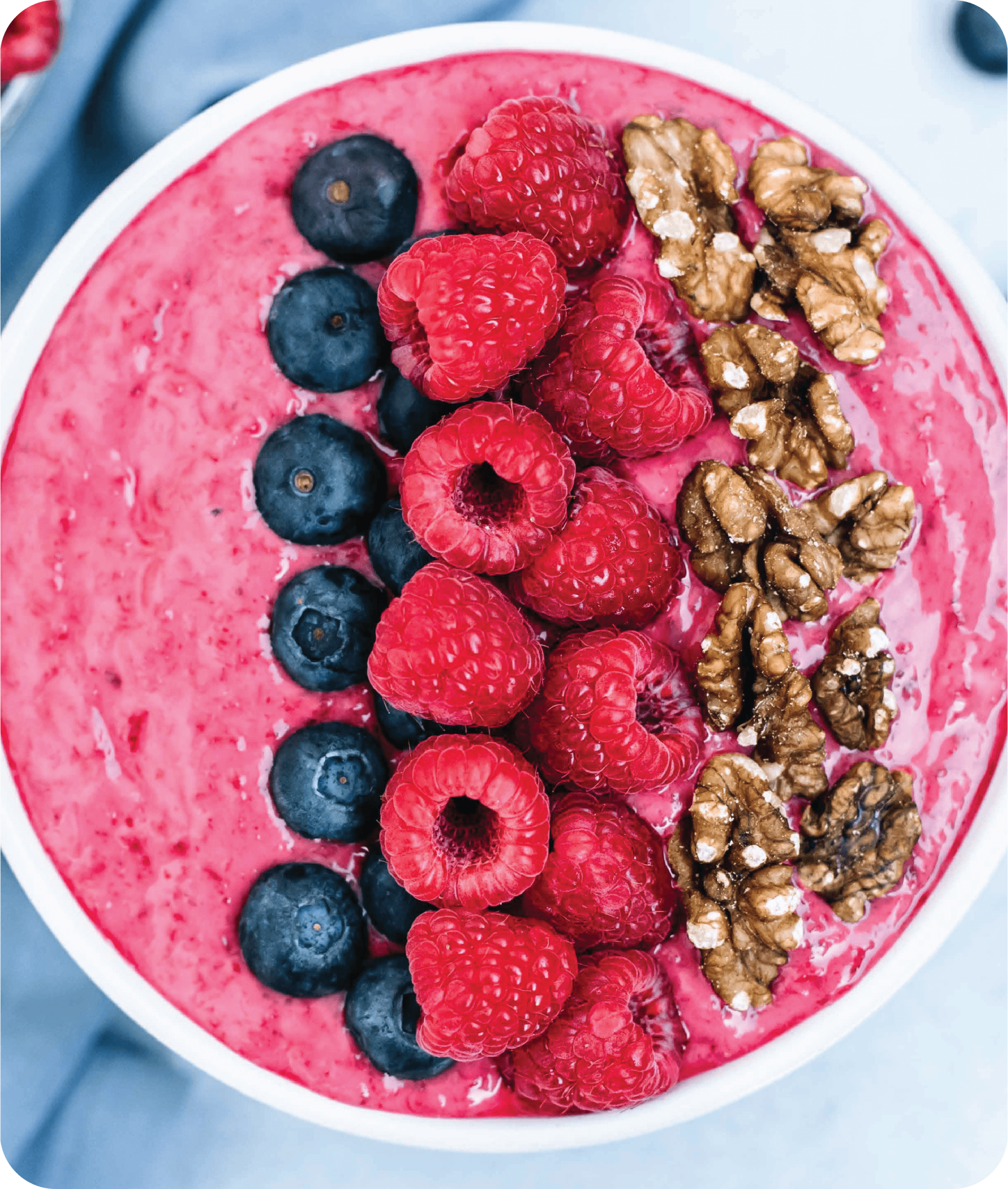 This delicious Raspberry Smoothie Bowl is packed with nutrients and healthy fats from coconut milk. Raspberries contain tons of antioxidants and Vitamin C to support a strong immune system. They also have high fiber content, making them lower in net carbs, than some other berries.
Ingredients:
1/2 cup fresh raspberries
1/2 cup frozen cauliflower rice
1/2 cup unsweetened, full-fat canned coconut milk
1/2 tsp pure vanilla extract
5 drops liquid stevia, or to taste
Optional Toppings: berries, nuts, chia, or hemp seeds
Directions:
Add all the ingredients, excluding toppings, to a high-powered blender and blend until smooth.
Pour into a bowl, top with desired toppings, and enjoy!
Tip:
If necessary, you can adjust the texture of this bowl by adding more cauliflower rice for a thicker bowl, or more coconut milk for a thinner bowl.
Macros:
Fat: 18g | Total Carbs: 12.5g | Fiber: 5.5g | Sugar Alcohols: 0g | Net Carbs: 7g | Protein: 3g | Calories: 226
Additional Keto-Friendly Recipes & Resources