Free Shrimp Salad
with
Cilantro
Lime
Dressing Recipe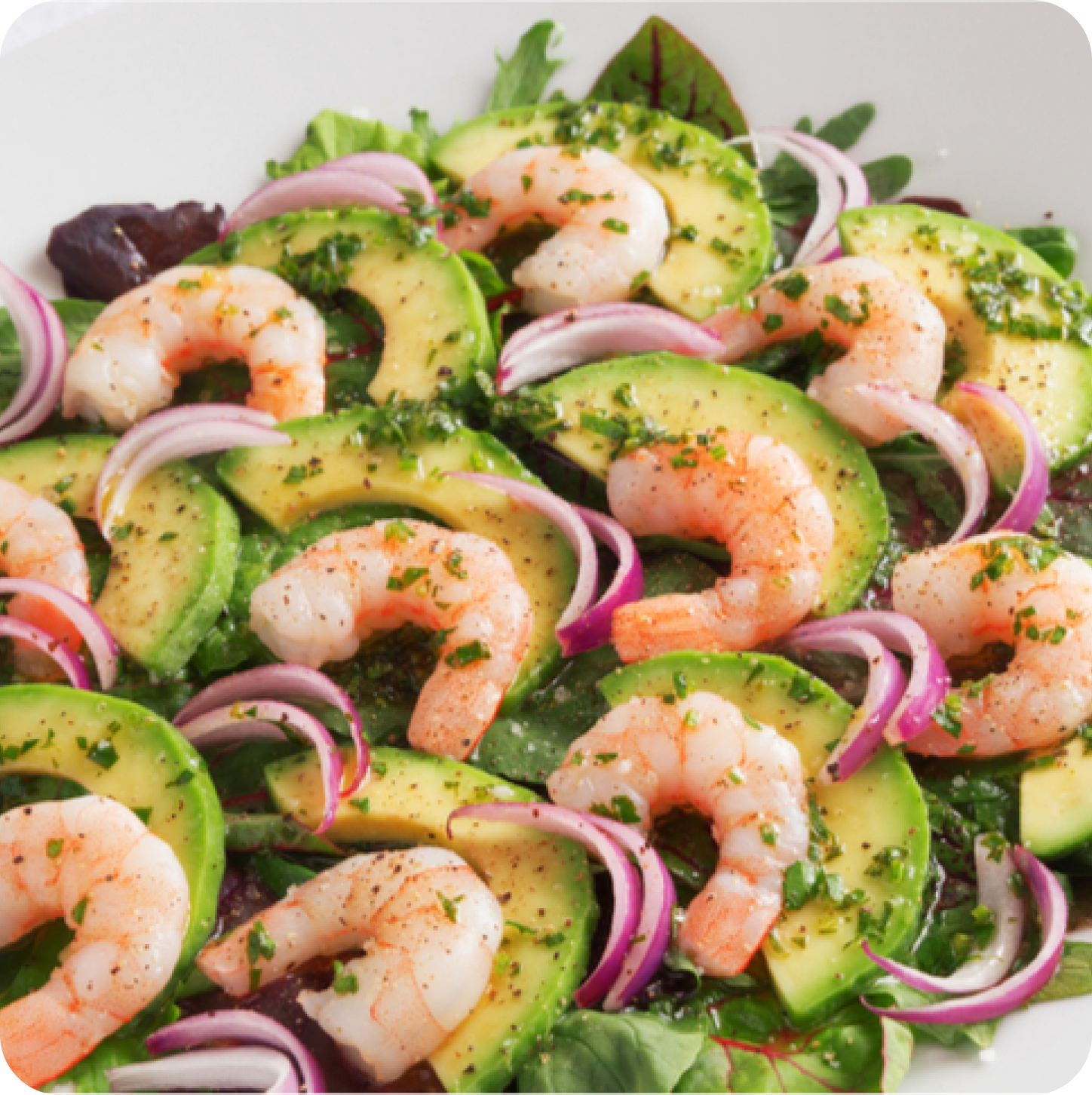 Fully cooked shrimp is a fabulous protein-packed addition to any low carb salad. Simply thaw according to package instructions and you can make a satisfying 5-minute salad that will keep you full.
Ingredients:
2 cups spring mix or other leafy greens
10 fully cooked medium shrimp, thawed if frozen
1/2 avocado, sliced
1 slice red onion, quartered into half-moons
1 1/2 tbsp olive oil
2 tsp fresh lime juice
2 tsp fresh chopped cilantro
Salt and pepper, to taste
Directions:
Arrange the spring mix on a plate or in a bowl. Arrange shrimp, avocado, and onion slices on top.
In a small bowl, whisk together the oil, lime juice, cilantro, salt, and pepper. Pour this dressing over the salad.
Toss to coat the salad in the dressing and enjoy!
Tips:
This salad will also work well with canned tuna fish in place of shrimp.
Feel free to substitute another favorite keto-friendly dressing.
If you do not have a good local source for avocados, amazon delivers avocados too!
Cook Time: 5 min
Servings: 1
Macros: Fat: 32g | Protein: 26g | Net Carbs: 4g | Fiber: 8g | Sugar Alcohols: 0g |
Calories: 435