Free Simple Sausage and
Kale Soup Recipe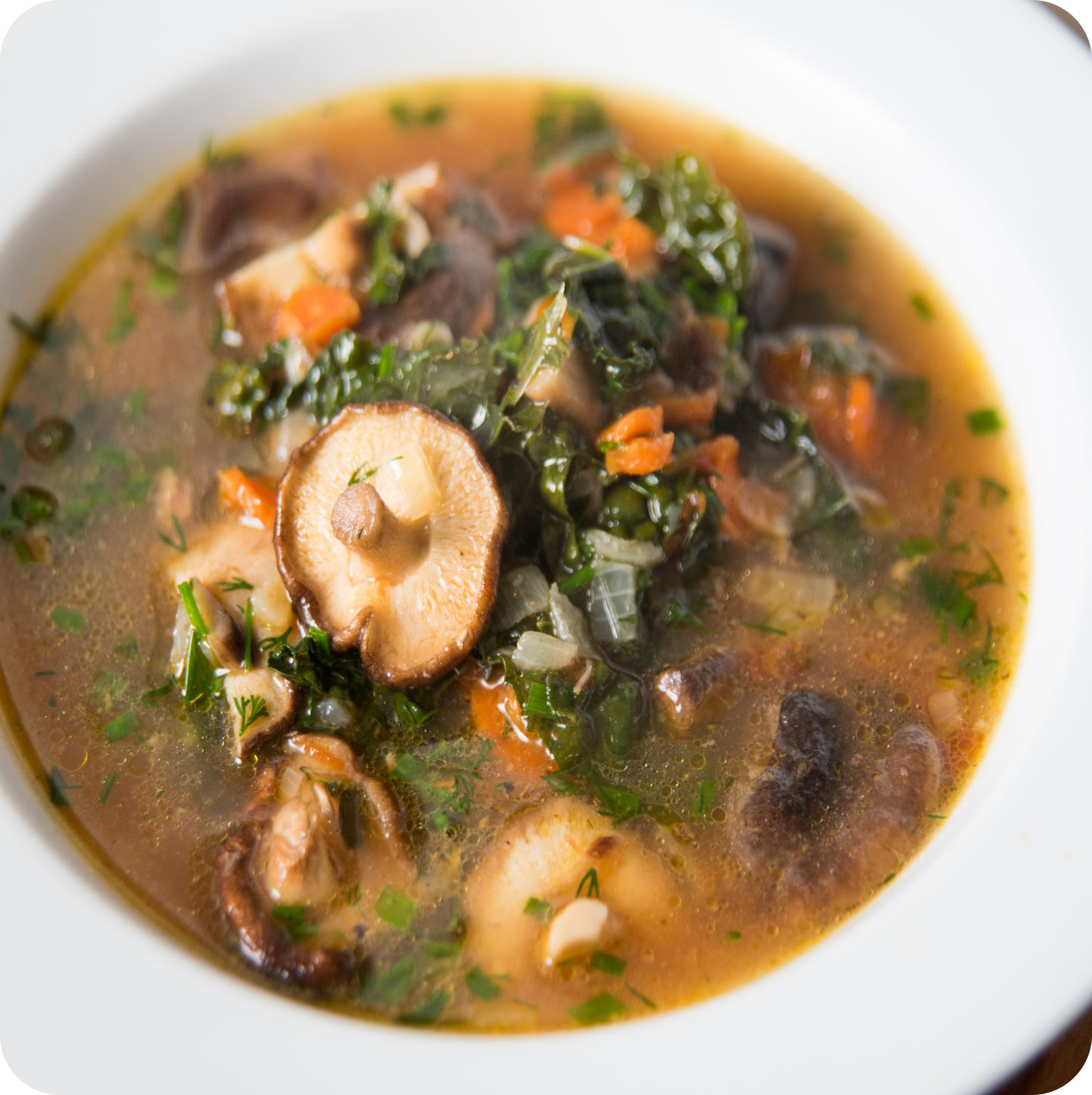 The flavors of sausage, kale, mushrooms, and garlic are highlighted in this 10 minute prep time recipe. Let the ingredients simmer for about an hour and you'll have yourself a warm bowl of happiness!
Ingredients:
3 1/2 cups chicken bone broth
2 cups of water
6 oz fresh kale
1 lb cooked sausage, casings removed and sliced
2 1/2 cups sliced mushrooms
2 cloves garlic, minced
Salt & pepper, to taste
Directions:
Empty the broth into a large pot, add two cups of water. Bring to a boil.
To the broth, add the kale, sausage, mushrooms, and garlic. Season with salt and pepper.
Reduce heat to low and simmer for about an hour.
Tips:
Prepare your favorite keto bread or roll recipe while the soup simmers for serving!
Feel free to add other veggies to this soup, such as diced onion or a small amount of carrots.
Cook Time: 70 min
Servings: 4
Macros: Fat: 25.5g | Protein: 23.3g | Net Carbs: 5.6g | Fiber: 1.4g | Sugar Alcohols: 0g | Calories: 368