Free Simply Divine Chewy Cheesy Bagels Recipe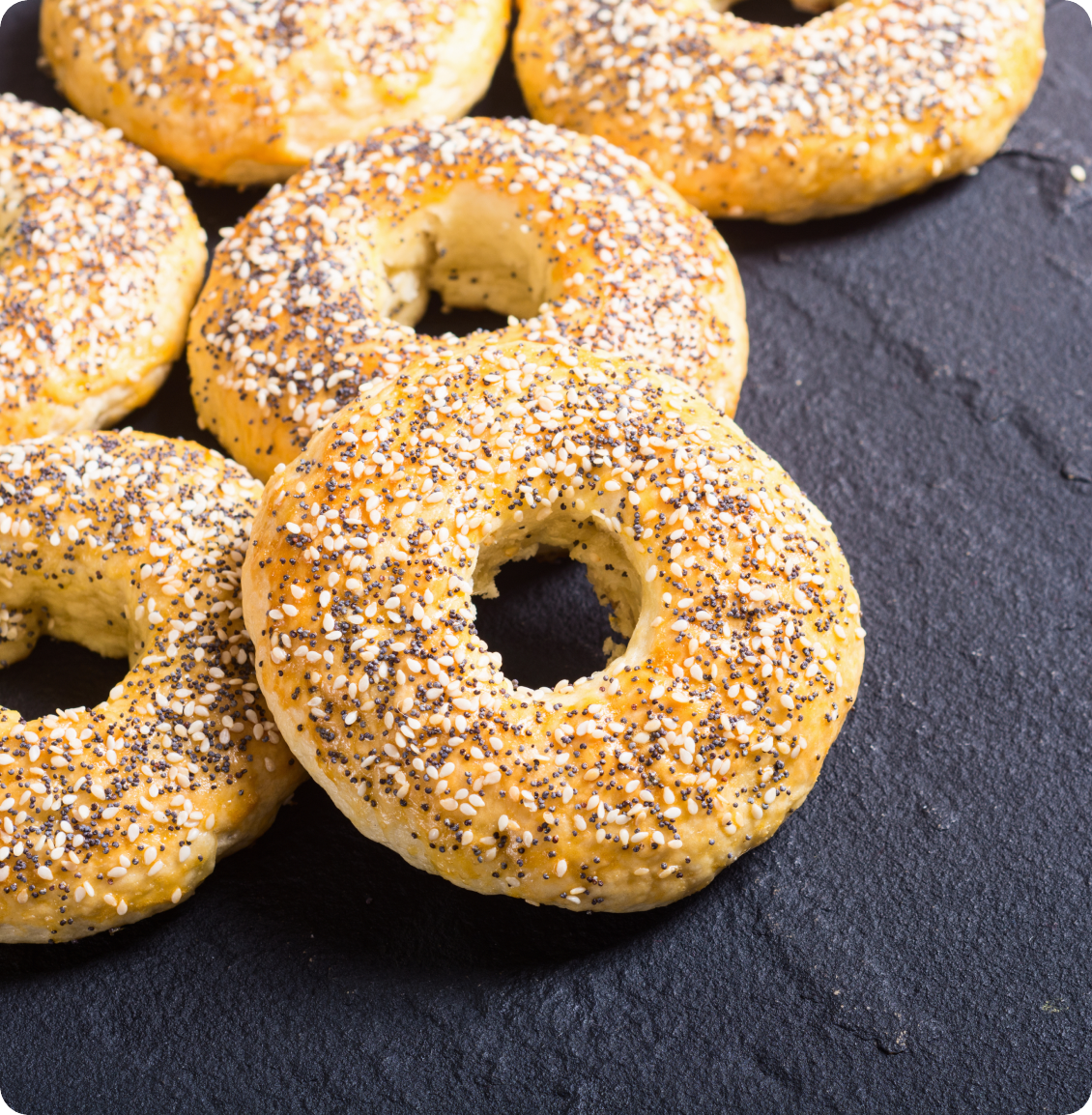 Fresh bagels are your ultimate comfort food especially when you combine them with your favorite toppings.
Bagels are generally not allowed on Keto diets since they are supposed to be the "carbiest of carbs". But that doesn't mean you never get to have them. In fact, we have come up with a keto recipe designed to promote the ketogenic diet.
These keto bagels are powerfully keto-nurturing. And more than that, they taste simply divine!
Simply Divine Chewy Cheesy Bagels are the cheesiest, yummiest bagels yet. With a crispy crunchy outer crust and a chewy cheesy interior, these bagels are filling and ultra-nourishing.
These golden doughnut-shaped rolls are a quick and easy breakfast/ brunch option. Especially when you have company – they are the easiest to serve and still quite impressive.
Simply set up a bagel station with a platter-styled layout – bagels on one side and toppings on another.
Ingredients:
2 1/2 cup mozzarella cheese, shredded
3 oz cream cheese, cubed
1 1/2 cup almond flour
1 tbsp baking powder
1/2 tsp xanthan gum, optional
2 large eggs, beaten
1 egg, beaten, for egg wash
Everything Bagel seasoning
Healthful Toppings:
Cream cheese with olive and cucumber slices.
Honey and walnuts
Garlicky butter with chopped parsley
Cheese slice and boiled eggs, diced tomatoes,
Butter and avocado, strawberries, apples, or bananas.
Mashed avocados and roasted nuts
Directions:
Preheat your oven to 400°F and line a baking sheet with parchment paper.
Combine the mozzarella and cubed cream cheese in a microwave-safe bowl and microwave for 2 minutes or until completely melted. Stir the cheeses together until smooth.
Combine the almond flour, baking powder, and xanthan gum in a separate bowl. Add egg and stir to combine.
Add the flour and egg mixture to the cheese mixture.
Begin kneading the dough while keeping a bowl of water nearby to wet your hands; this will prevent the dough from sticking.
When your ingredients are fully incorporated, separate the dough into six parts. Shape each portion into a ball and poke a hole in the middle, using your finger. One by one place bagels on the parchment-lined baking sheet.
Brush the bagels with egg wash and sprinkle with Everything But the Bagel seasoning. Bake for 12-15 minutes or until golden.
Let cool for at least 5-10 minutes before serving.
Tip:
You can have endless healthful toppings like fruits, veggies, nuts, seeds, cheeses, jams, honey, and whatnot.
Prep Time: 25 minutes
Cook Time: 15 minutes
Servings: 6(1 bagel per serving)
Macros: Fat: 31.7g | Total Carbs: 8.2g | Fiber: 3.5g | Sugar Alcohols: 0g | Net Carbs: 4.7g | Protein: 20.4g | Calories: 388