Free Summer Tuna
Salad Recipe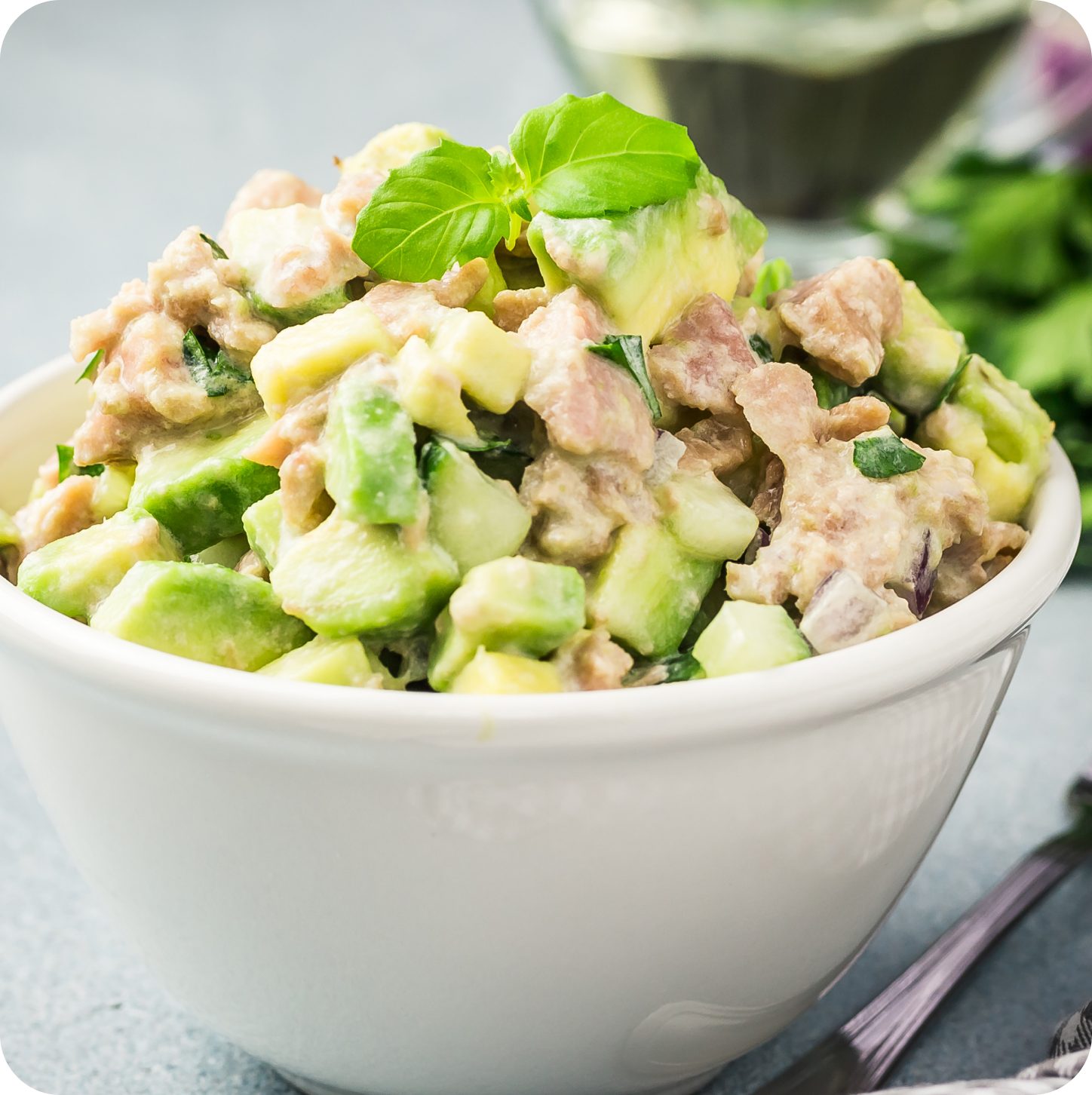 Looking for a fabulous meal that you don't have to turn the oven on to make? This refreshing Summer Tuna Salad features flavors like fresh cilantro, scallions, avocado, and cucumber. Dress the salad with fresh lemon juice and olive oil and enjoy!
Ingredients:
2 cans (5-6 oz) of tuna fish, drained
1 Persian cucumber, chopped
1 ripe avocado – peeled, pitted, and diced
1 scallion, sliced
2 tbsp cilantro, finely chopped
1 tbsp lemon juice, freshly squeezed
1 tbsp olive oil
Sea salt and pepper, to taste
Directions:
Combine the cucumber, avocado, scallion, tuna, and cilantro in a large bowl
Whisk together the lemon juice, olive oil, and salt and pepper.
Pour over the avocado tuna mixture, gently toss to combine.
Tips:
Substitute canned chicken, crab, or salmon, if you prefer. You can use avocado oil in place of olive oil, also.
If you do not have a good local source for avocados, Amazon delivers avocados too!
If you are concerned about mercury, opt for skipjack tuna rather than solid albacore.
Cook Time: 10 min
Servings: 2
Macros: Fat: 17.5g | Protein: 35g | Net Carbs: 3.5g | Fiber: 5.5g | Sugar Alcohols: 0g | Calories: 338