Free Ultimate Italian
Sub Salad Recipe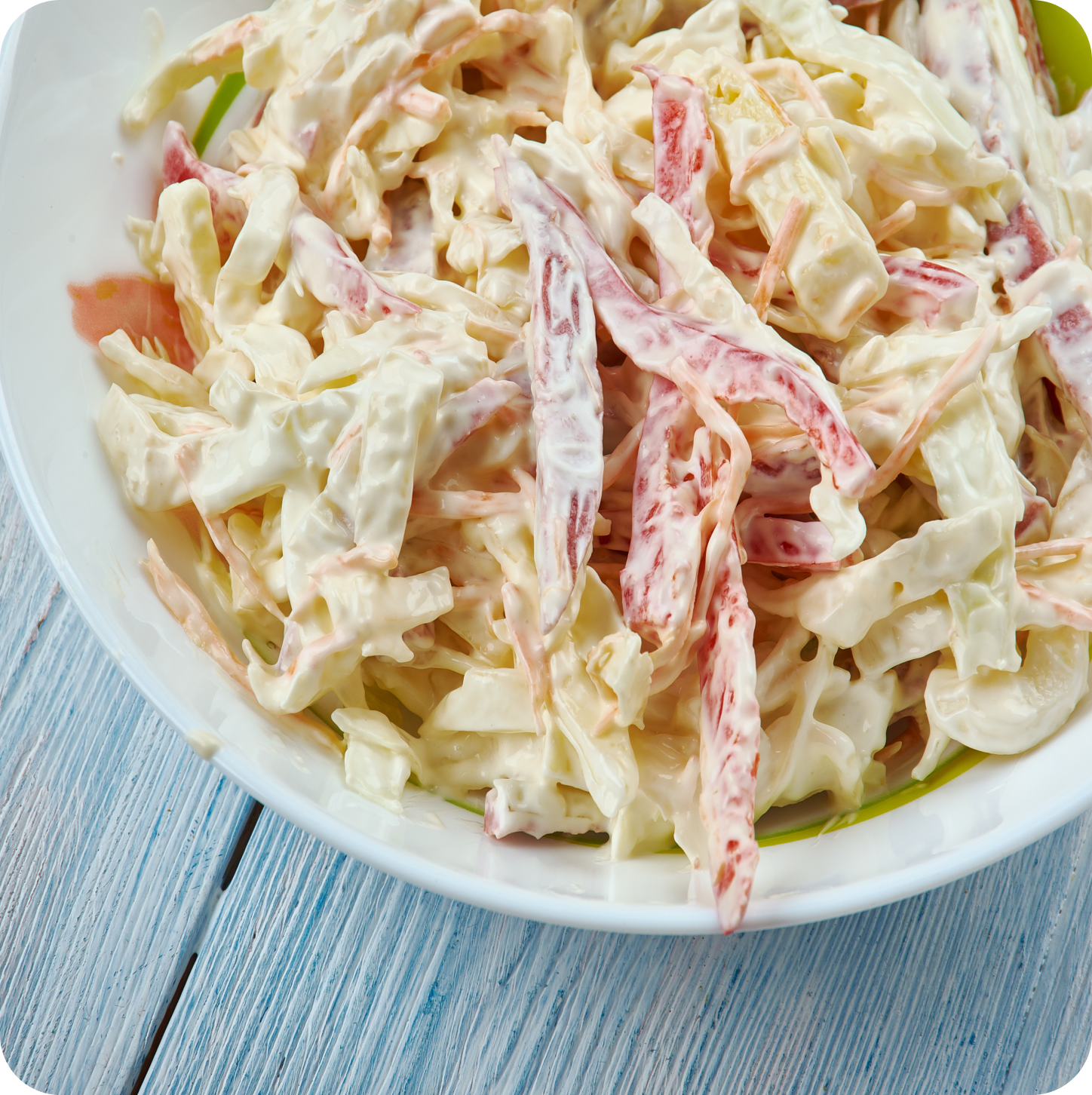 Missing your favorite deli sandwich? If so, this Ultimate Italian Sub Salad is sure to become your new favorite recipe.
Ingredients:
For the Bowl:
2 oz salami, chopped
4 oz deli ham, chopped
2 oz provolone cheese, chopped
2 cups lettuce or cabbage, shredded
1/2 medium cucumber, peeled and chopped
1/4 cup pickled banana peppers, chopped rings
1/4 small red onion, thinly sliced
For the Sauce:
3 tbsp mayonnaise
2 tbsp red wine vinegar
1 tbsp olive oil
1/4 tsp Italian seasoning
Directions:
Add all the ingredients for the bowl to a large bowl and toss to combine.
In another bowl, whisk together the sauce ingredients.
Pour the sauce over the bowl ingredients and toss to coat.
Tips:
To save time, replace the sauce with your favorite store-bought low carb creamy Italian dressing!
When buying deli meats, look for uncured, nitrate free varieties, with low/no added sugar.
Cook Time: 10 min
Servings: 2
Macros: Fat: 42g | Protein: 27g | Net Carbs: 5g | Fiber: 2g | Sugar Alcohols: 0g |
Calories: 514