Free Mini Keto Velvet Cheesecake Recipe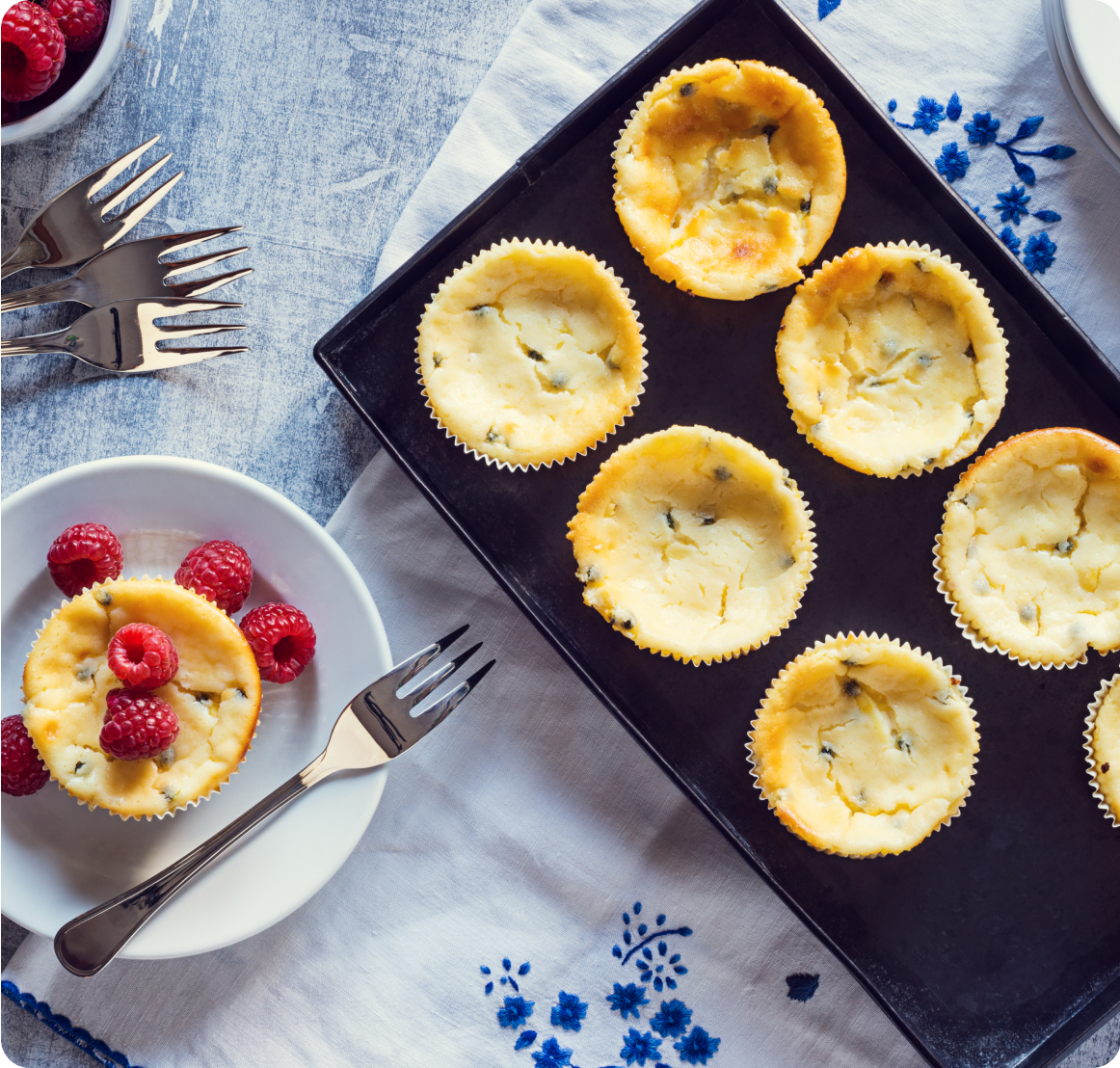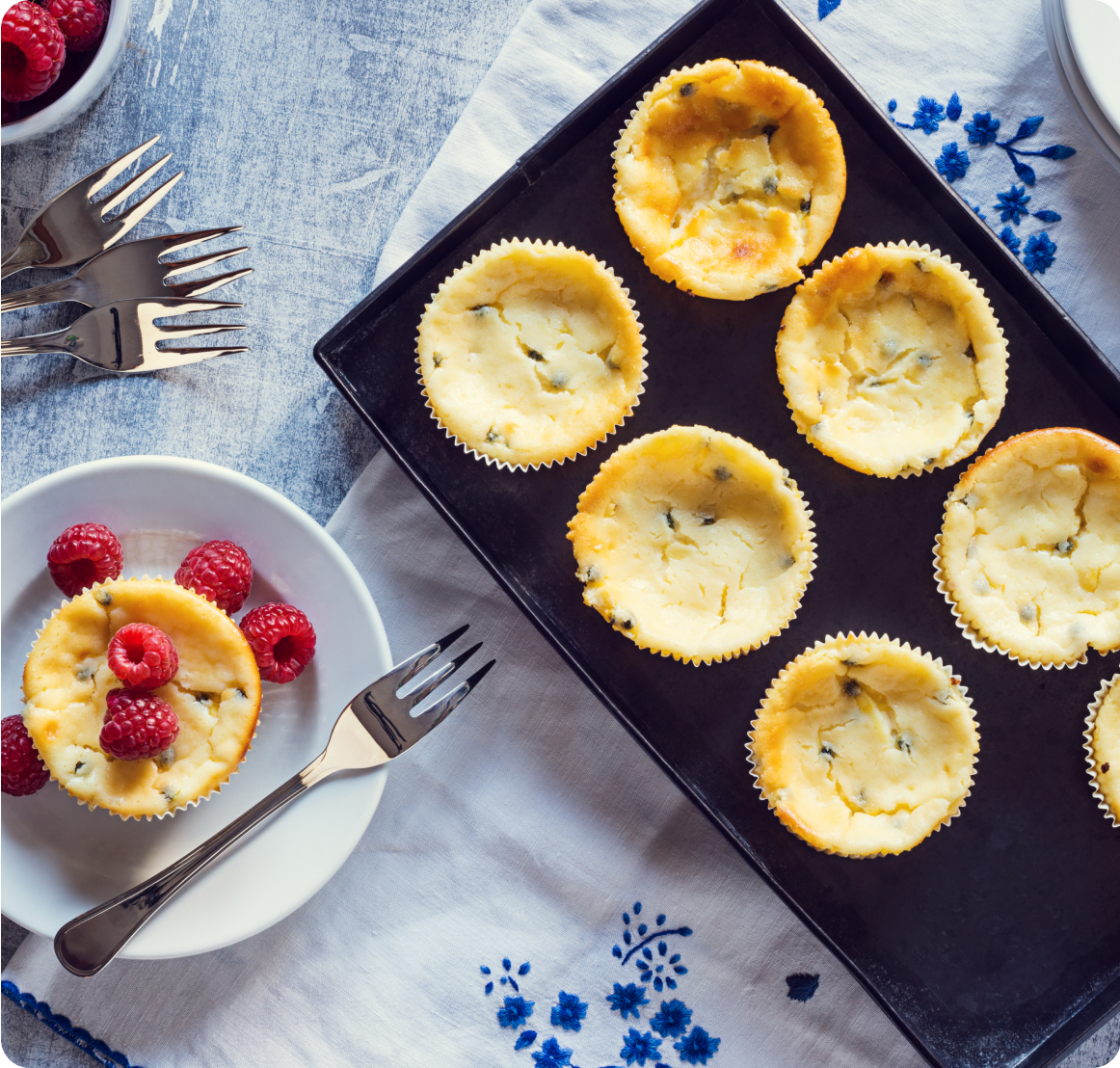 We love making these mini, delicious bites in our Konscious Keto kitchen, so much so that we double up the batch and share it with friends and fam!
Cheesecake is a super keto food thanks to its high-fat content. It's very easy to make, is super delicious, and will help you feel fuller for longer.
So while you're snacking on yummy mini cheesecake, let your body do the work of being in ketosis.
We can't wait to hear what delicious toppings and flavor combos you try with this robust keto recipe.
Ingredients:
1 ¼ cup almond flour

1 tbsp brown sugar erythritol

¼ cup salted butter, melted

16 oz cream cheese, room temperature

½ cup sour cream, room temperature

2 large pastured eggs

1 tbsp lemon juice

1 tsp vanilla extract

½ cup powdered erythritol

Optional: berries, nuts, coconut, or sugar-free chocolate chips.
Directions:
Preheat oven to 350°. Use a standard size silicone muffin pan or line a regular muffin pan with muffin liners.

In a medium mixing bowl combine the almond flour and erythritol. Add the melted butter to the bowl and mix until the almond flour is coated and is the texture of wet sand. Divide the mixture evenly amongst the 12 wells in the muffin pan. Use a spoon to evenly press the mixture down into the bottom of each muffin liner.

Bake the crusts for 5 minutes.

In a large mixing bowl, using a hand mixer, beat eggs and erythritol together.

Add cream cheese a little at a time. Beat thoroughly until all is added.

Add vanilla, lemon juice, and sour cream. Beat again.

Divide the cheesecake mixture evenly between all 12 wells in the muffin pan. If using a silicone muffin pan, place it on top of a baking sheet.

Bake for 25 -30 minutes at 350 degrees or until the cheesecakes are set. They will still be a little jiggly in the center.

Allow to cool on the counter for 20 minutes.

Optional: Top with berries, nuts, coconut, or sugar-free chocolate chips.
Prep Time: 20 minutes
Servings: 12
Macros: Fat: 24.6g | Total Carbs: 12.5g | Fiber: 1.6g | Sugar Alcohols: 6.8g | Net Carbs: 4.1g | Protein: 6.2g | Calories: 266