Free Banana Walnut Muffins Recipe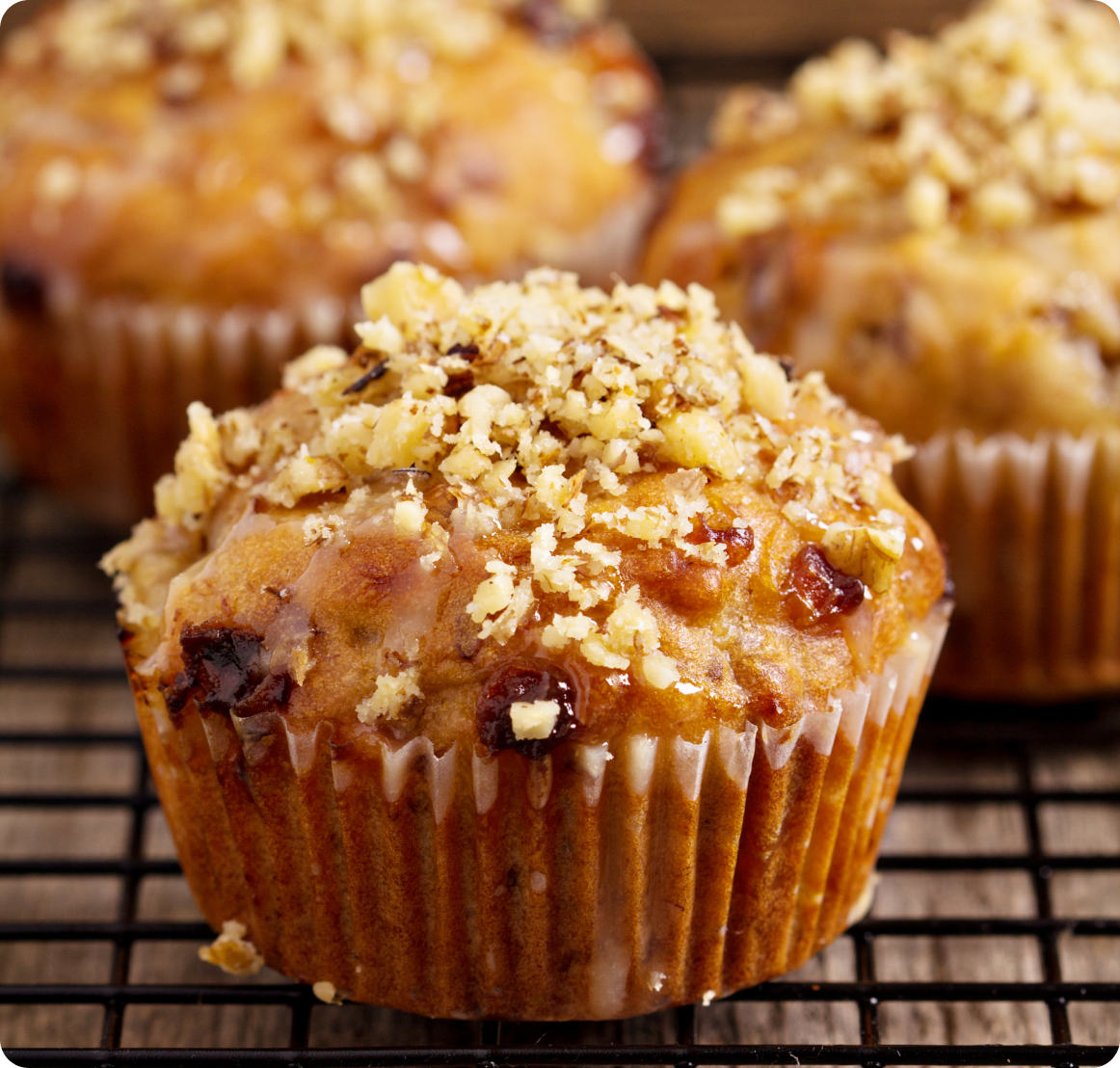 Thought Banana Muffins were a thing of the past? These amazing sugar-free Banana Walnut Muffins are made with almond flour, erythritol, and banana extract to keep the carbs low without sacrificing flavor! Enjoy one with a cup of coffee or tea for an indulgent treat!
Ingredients:
1 1/2 cups almond flour
1/4 cup powdered erythritol
1 tsp baking powder
1/8 tsp salt
3 tbsp melted butter (or coconut oil)
3 tbsp unsweetened almond milk (or other keto friendly milk substitute)
2 eggs
1/2 tsp banana extract
1/3 cup crushed walnuts (optional)
Directions:
Preheat your oven to 350°F and line 6 cups of a muffin tin with silicon or paper liners, lightly sprayed with cooking spray.
In a medium to large bowl, combine the almond flour, erythritol, baking powder, and salt. Whisk to combine.
To the dry ingredients, add the melted butter, almond milk, eggs, and banana extract. Stir to combine.
Stir in half of the walnuts.
Evenly distribute the batter amongst the 6 muffin cups. Sprinkle the tops with remaining walnuts.
Bake for 18-22 minutes or until a toothpick inserted comes out clean.
Tip:
If you don't have walnuts, you can use pecans.
Cook Time: 40 min
Servings: 6
Macros: Fat: 26g | Protein: 9g | Net Carbs: 3.1g | Fiber: 3.4g | Sugar Alcohols: 6g | Calories: 285