Free Best Bacon and
Broccoli Quiche Recipe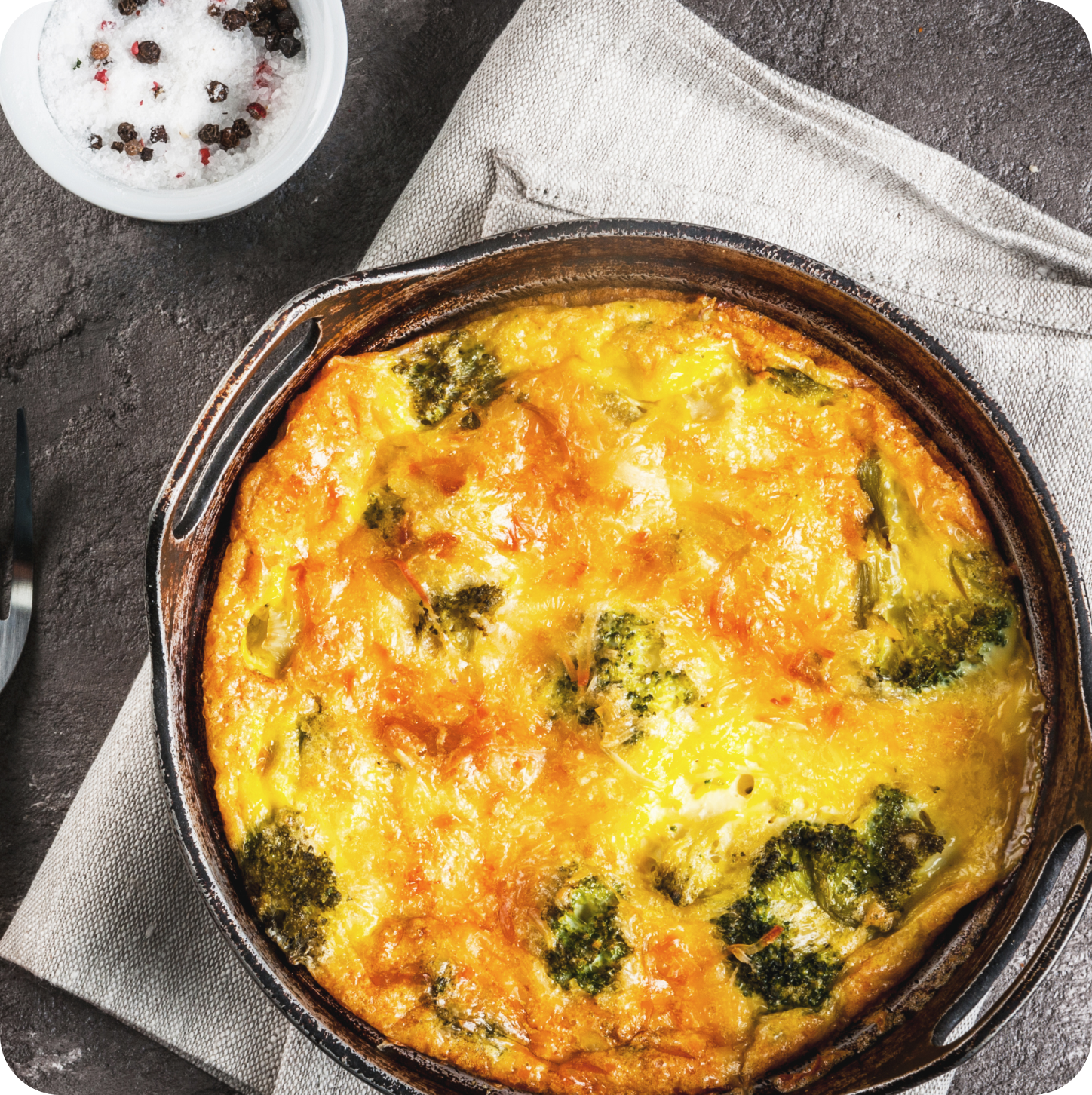 Best Bacon and Broccoli Quiche is an all-time keto favorite dish. This quiche is sure to excite the whole family!
Ingredients:
6 large eggs
1/2 cup heavy cream
1/4 cup unsweetened almond milk or water
1/4 cup onions, finely chopped
1 cup broccoli florets, chopped
1 cup shredded cheddar cheese
4 slices cooked bacon, crumbled
1/4 tsp pepper
1/4 tsp salt
Directions:
Preheat oven to 350°F and grease a casserole dish.
Begin creating your quiche by whisking the eggs, heavy cream, unsweetened almond milk (or water), salt, and pepper until eggs are fluffy.
Next, layer 1/4 of the cheese, and 1/3 of the broccoli, bacon, and onion in that order. Continue layering, ending with the cheese layer.
Next, Pour egg mixture over the ingredient layers in the casserole dish.
Bake about 30-40 minutes or until golden brown.
Tip:
Top with some chopped scallions or your favorite hot sauce!
Cook Time: 50 min
Servings: 5
Macros: Fat: 31.6g | Protein: 21.8g | Net Carbs: 5.05g | Fiber: 1.5g | Sugar Alcohols: 0g |Calories: 399