Free Cheese Shell Beef Tacos Recipe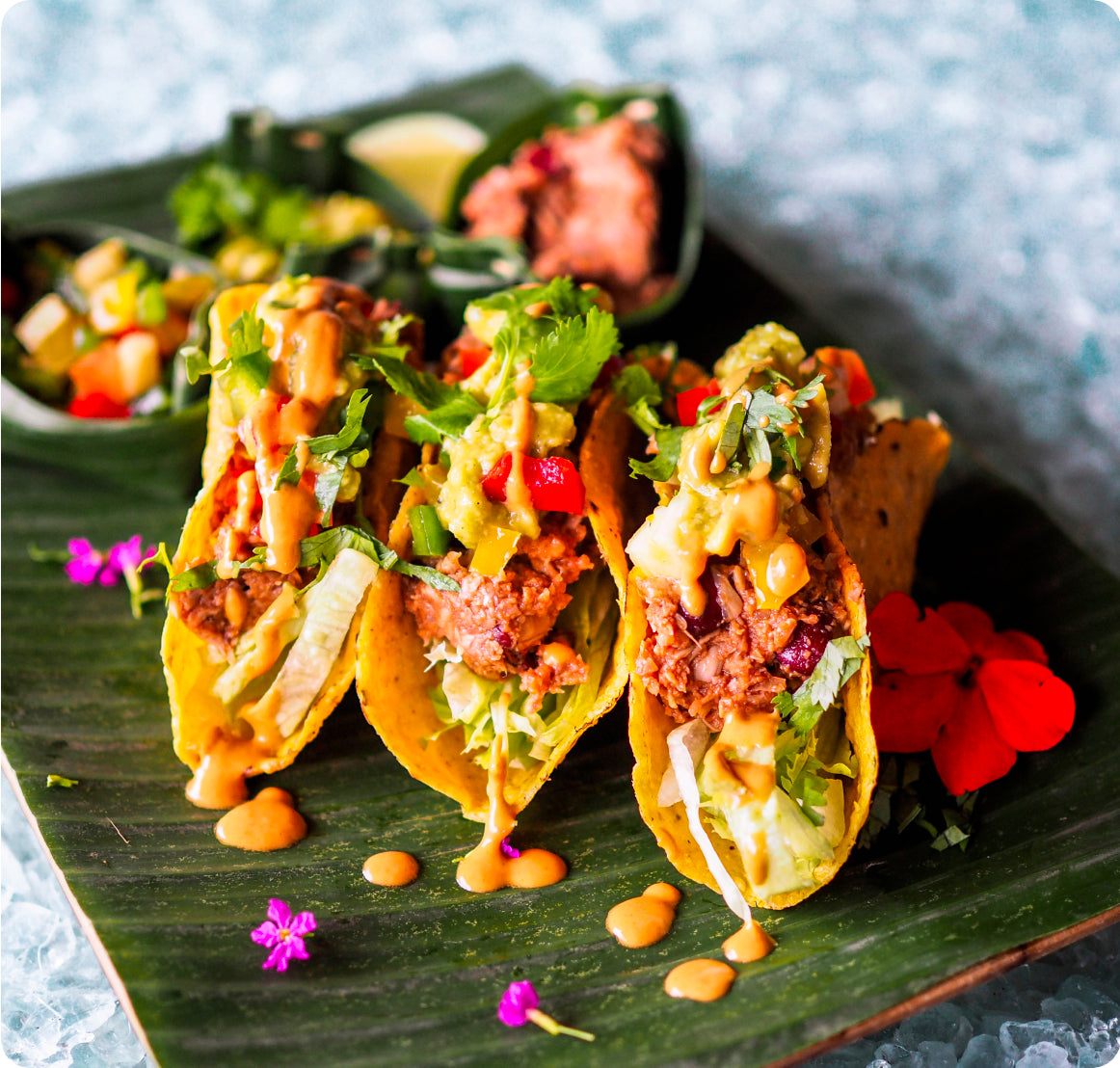 Everyone loves taco night! These Cheese Shell Beef Tacos double the cheesy goodness. Top these with all your favorite toppings like avocado, lettuce, tomatoes, or a dollop of sour cream!
Ingredients:
2 cups shredded cheddar cheese
1lb ground beef
2 tbsp taco seasoning
1/2 tsp salt
1/4 tsp ground black pepper
1 avocado, diced
Optional toppings: shredded lettuce, shredded cheese, diced tomatoes, sour cream, salsa
Directions:
Preheat your oven to 350°F and line a baking sheet with parchment paper.
Arrange the cheese in 4-8 piles on the parchment paper (depending on the size taco shell you want).
Bake for 5-7 minutes, or until the cheese is melted and bubbling. Let sit for 2-3 minutes before handling.
When the cheese is cool enough, drape each shell over a spoon balanced between two cups to make the taco shell shape.
Meanwhile, brown the beef over medium-high heat in a large skillet. Drain the grease.
Season the beef with taco seasoning, salt, and pepper. Continue cooking for a couple more minutes. You may add a little water if the mixture is too dry.
Fill taco shells with meat. Top with diced avocado and other desired toppings.
Tip:
You can use ground chicken or turkey in place of ground beef if you prefer.
Prep Time: 10 minutes
Cook Time: 15 minutes
Servings: 4
Macros: Fat: 45.3 | Total Carbs: 8.5g | Fiber: 3.3g | Sugar Alcohols: 0g | Net Carbs: 5.2g | Protein: 46.9g | Calories: 632