Free Creamy Strawberry Popsicles Recipe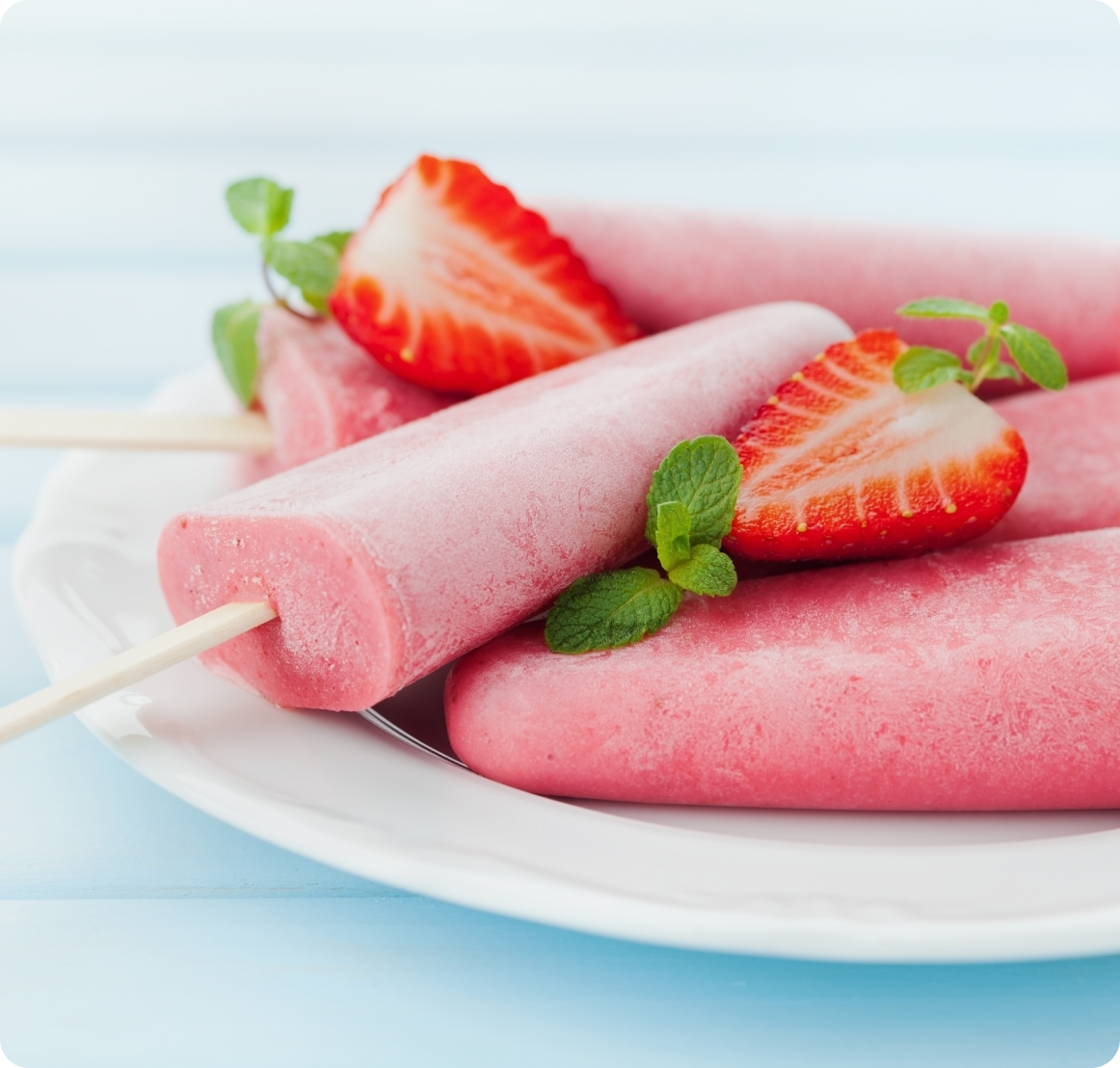 Every sun-drenched summer afternoon deserves a frozen and fruity, sweet and tangy strawberry delight.
Now we know the market is full of delicious varieties of strawberry ice pops...
But none comes even close to the burst of flavor, zestiness, and luscious creaminess of these popsicles made from real berries.
The best part – this recipe only asks for 3 ingredients and 10 minutes.
These Creamy Strawberry Popsicles are sweet, refreshing, and incredibly zesty – a smooth, satiny, creamy blend of real puréed strawberries and cream.
Have one – and many more!
Ingredients:
2 cups heavy cream or full fat coconut milk
1 cup fresh strawberries
2 tbsp powdered erythritol
Directions:
Add all ingredients to a blender and blend well until you reach a smooth consistency.
Place in molds and freeze for 4 hours.
Tips:
If you don't have fresh strawberries, you can use frozen strawberries instead.
Feel free to swap the strawberries for other berries like raspberries or blueberries.
If you're looking for Popsicle molds, we love Mamasicles from Amazon.
Cook Time: 10 mins + 4 hrs of freezing
Servings: 10
Macros: Fat: 17.2g | Protein: 1.5g | Net Carbs: 2.1g | Fiber: 0.3g | Sugar Alcohols: 1.8g | Calories: 168