Free Heavenly Crustless Mini Quiche Recipe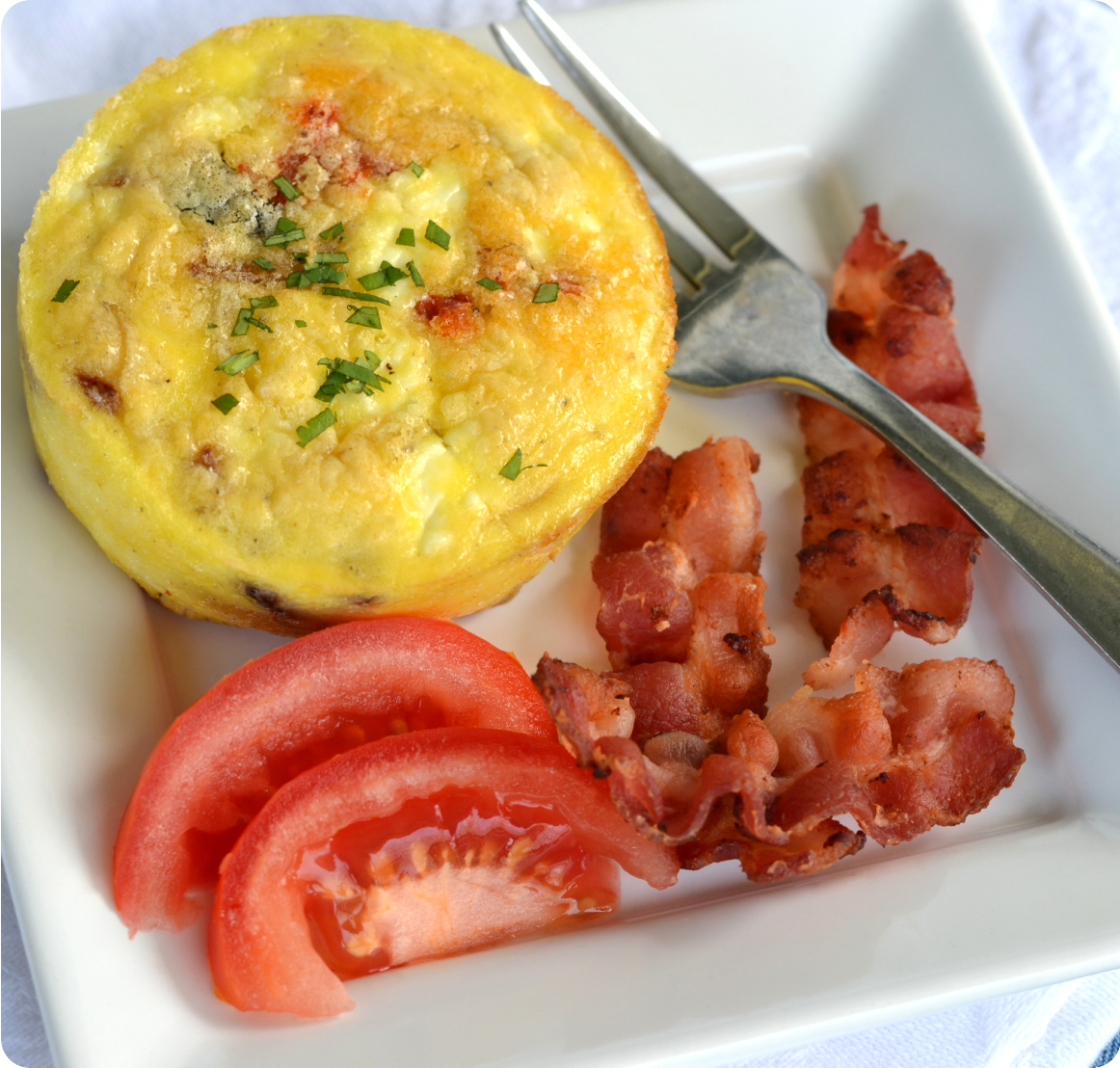 This Heavenly, Crustless Mini Quiche is a rich, cheesy, and flavorful savory custard filled with deliciously crumbly bacon and buttery, melty cheddar cheese. It is just that mouthful of mellow, comforting creaminess that you crave over a relaxing weekend.
It's a versatile, time-saving dish that works wonders from a breakfast buffet down to the dinner table.
Ingredients:
12 medium eggs
1 tsp olive oil
2 cups tomatoes, diced
1 cup cheddar cheese, shredded
6 slices cooked bacon, crumbled
1 tsp salt
1 tsp pepper
Optional: chopped chives, for garnish
Directions:
Preheat the oven to 325°F, and use olive oil to grease the muffin pan.
To a large bowl, add eggs, tomatoes, cheddar cheese, cooked bacon, salt, and pepper. Mix well.
Ladle mixture into muffin pan, ensuring you have enough room left to let the mini quiches rise. You should be able to make 12 mini quiches.
Place muffin pan in the oven and let cook for 20-25 minutes.
Let quiches cool for 5 minutes. Serve with fresh chives, if desired. Store leftovers in an airtight container in the fridge or freezer for convenient future breakfasts and snacks.
Tips:
To add a mildly herbaceous edge, sprinkle some finely chopped chives.
If you like it spicy, use Monterey Jack cheese instead of cheddar cheese and add some chili pepper.
Prep Time: 10 minutes
Cook Time: 20 minutes
Servings: 6(2 mini quiches per serving)
Macros: Fat: 19.3g | Total Carbs: 3.8g | Fiber: 0.8g | Sugar Alcohols: 0g | Net Carbs: 3g | Protein: 18.8g | Calories: 267