Free Sweet Coconut Mug Cake Recipe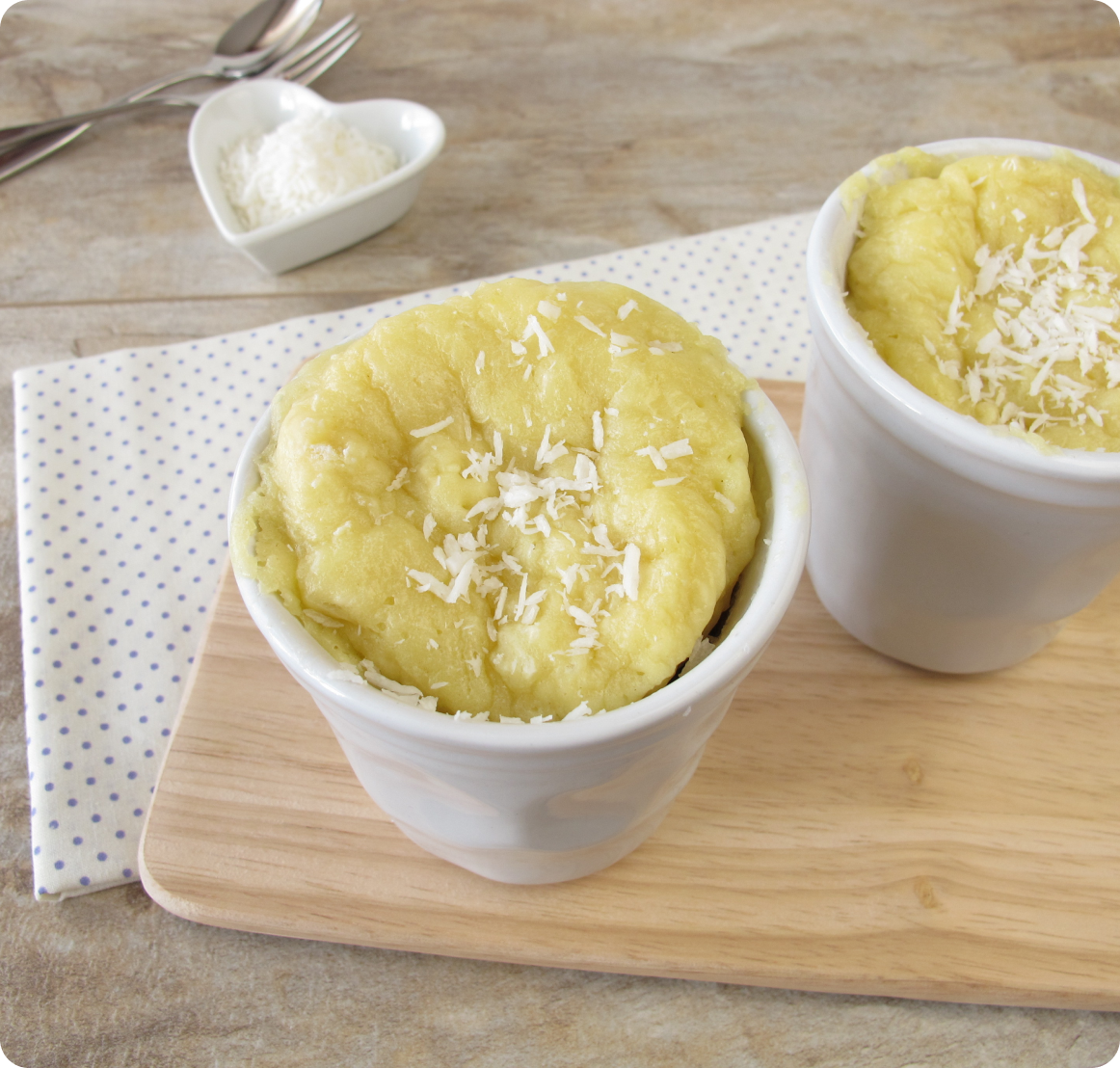 If you're a fan of coconut, you're going to love this Sweet Coconut Mug Cake! Coconut is incredibly nutritious. Coconut is a great source of healthy fats. The medium-chain triglycerides (MCTs) in coconut have been shown to promote weight loss and boost metabolism. Enjoy this delicious mug cake with a dollop of whipped cream or coconut cream, if you like for the ultimate treat!
Ingredients:
1 tbsp coconut oil
2 tbsp coconut flour
1/4 tsp baking powder
1 egg
1/2 tsp coconut or vanilla extract
1 tbsp powdered erythritol
2 tbsp unsweetened coconut milk (substitute unsweetened almond or heavy cream)
2 tsp unsweetened flaked coconut, divided
Optional toppings:
keto whipped cream, coconut cream, fresh berries
Directions:
Melt the coconut oil in a microwave safe mug or bowl.
Add all other ingredients, except 1 tsp flaked coconut. Whisk to combine.
Sprinkle the top of the mug cake with remaining tsp of coconut and microwave for 60-90 seconds or until set.
Remove from the microwave, top with any desired toppings and enjoy!
Tips:
Instead of coconut oil, you can substitute butter.
Add some sliced almonds to the top of the mug cake for added flavor.
To make keto-friendly whipped cream, simply whip or beat heavy cream until stiff peaks form. Add pure vanilla extract and keto sweetener to taste.
Cook Time: 10 min
Servings: 1
Macros: Fat: 26g | Protein: 8g | Net Carbs: 4g | Fiber: 6g | Sugar Alcohols: 9g | Calories: 335