Free Sweet Pecan Mug Cake Recipe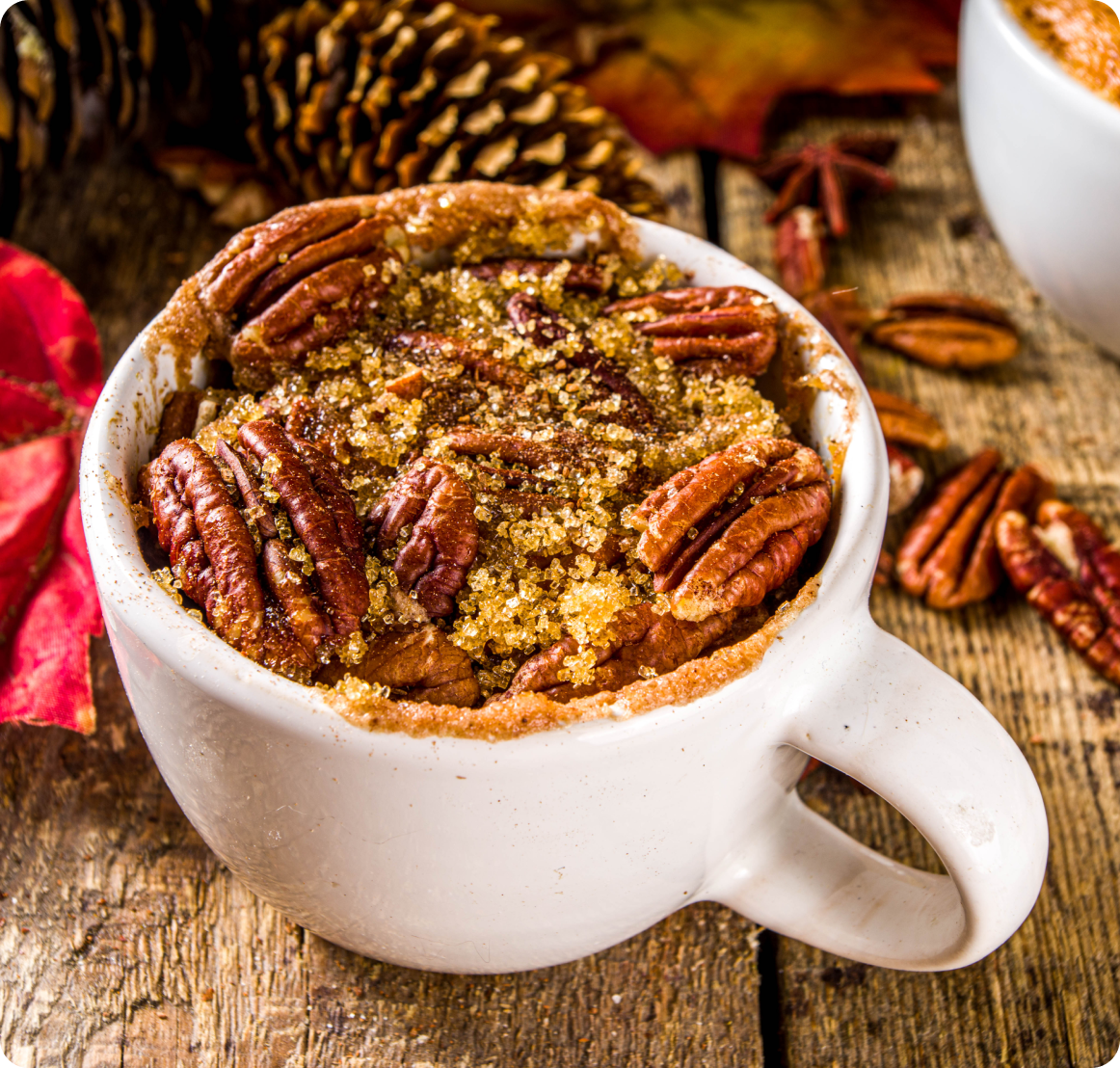 If you love the flavors of pecan pie, you're sure to enjoy this delicious Sweet Pecan Mug Cake! We've used healthy ingredients, like coconut and almond flours to keep the carbs low, without sacrificing flavor. Pair this cake with a cup of your favorite coffee or tea for an indulgent treat!
Ingredients:
For the Mug Cake:
2 tbsp coconut flour
2 tbsp almond flour
1 1/2 tbsp brown sugar erythritol
1 egg
1 tbsp unsweetened almond milk or coconut milk
1 tbsp melted coconut oil
1/2 tsp baking powder
1/4 tsp cinnamon
1/4 tsp pure vanilla extract
For the Topping:
1 tsp brown sugar erythritol
1 tbsp pecans, roughly chopped
Directions:
Combine all ingredients for the mug cake in a small bowl and whisk until smooth.
Spray or grease a 12 oz mug or ramekin and add the batter. Top with the pecans and sprinkle with brown sugar erythritol.
Microwave for approximately 1-2 minutes, or until the cake has puffed. Microwave ovens will vary a bit.
Let cool 2-3 minutes and enjoy!
Tip:
If you don't have pecans on hand, you can substitute walnuts.
Cook Time: 10 min
Servings: 1
Macros: Fat: 34g | Protein: 12g | Net Carbs: 5g | Fiber: 8g | Sugar Alcohols: 17g |
Calories: 420